Tubelight teaser starring Salman Khan is finally out and has created a ripple across social media. It has been a while since Indian cinemagoer has watched a story about war and its consequences on the human psyche. Tubelight teaser, in that sense, has a rare appeal as it takes you on an emotional journey of a man in the face of an ongoing Indo-Sino war. Here's why Tubelight is one of the most awaited films of the year:
1. Visual appeal:
The film has a visual appeal that hasn't been seen in Hindi movies before. The mere scale of cinematography and visual shots looks promising. The teaser is a kaleidoscope of stunning visuals, moving effortlessly from war zones to beautiful hills.
Jaljaa Jaljaa … Jal Gaya #TubelightTeaser! @kabirkhankk @amarbutala @TubelightKiEid @SKFilmsOfficial https://t.co/aEZweExwMl

— Salman Khan (@BeingSalmanKhan) May 4, 2017
2. A human tale:
When was the last time you saw a Hindi movie exploring the themes of war, longing and human bonding? While Hollywood has given several iconic war dramas, Bollywood in recent times is yet to explore that genre. The story of humans affected by consequences of war is something Indian viewers wouldn't mind watching. The teaser provided a perfect emotional wallop. The film also promises to give some complex web of human emotions and relationships.
3. Kabir Khan and Salman Khan:
Salman Khan shines in a Kabir Khan film. Kabir makes Salman look more humane in his stories. Salman's off-screen persona of a large-hearted guy with small family goals comes to the fore in Kabir Khan's films. We love Salman doing quirky roles in films like Wanted and Dabangg, but Kabir makes him do wonders and it will be another opportunity to watch that magic unleash on screen.
4. A cameo by Shah Rukh Khan:
Makers have made it clear that the original story is inspired by Little Boy. And if reports are to be believed then Shah Rukh Khan is playing the role of a magician who helps Salman find his brother. Now, when was the last time you watched Salman and Shah Rukh sharing the screen? Seems like it was long ago and fans of both stars wouldn't mind seeing them together once again.
Also Read: Katrina Kaif reveals her look from Tiger Zinda Hai and we like it. See pic
5. Salman and Zhu Zhu's romance: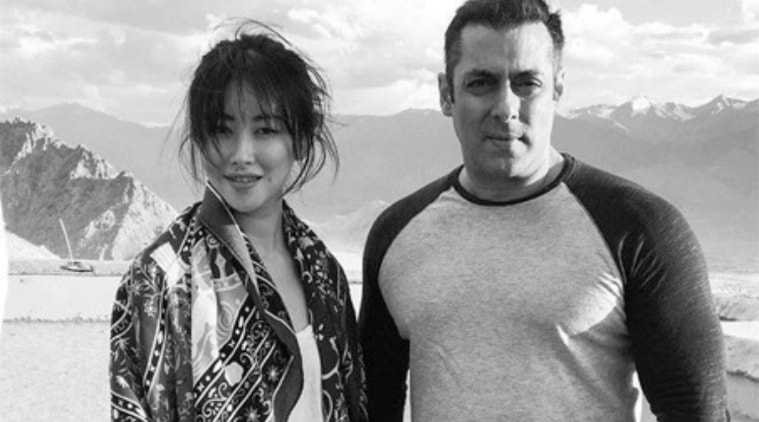 The teaser also gives a glimpse into Chinese actor Zhu Zhu's character. Though she appears briefly, her presence in the film is enough to generate curiosity. Salman's bonding with child actor Matin Ray Tangu is also another reason to watch the film. Besides this, the film also stars a series of brilliant actors including Om Puri.
📣 The Indian Express is now on Telegram. Click here to join our channel (@indianexpress) and stay updated with the latest headlines
For all the latest Entertainment News, download Indian Express App.