Written by
Shaikh Ayaz
| Mumbai |
Updated: December 29, 2017 1:05:32 pm
If 2016 was somewhat lukewarm for Bollywood, both in terms of the quality of cinema being produced and the box-office revenues, 2017 was no better. The Khans, on whom the industry relies for much of its ticket sales, failed to make an impact. Each had a release, except Shah Rukh Khan. He had two. The unexpected poor performance of Tubelight interrupted Salman Khan's dream run at the box-office while Secret Superstar was a minnow compared to Aamir Khan's staggering record-breakers. Shah Rukh Khan, on the other hand, was worst affected with the twin failure of Raees and Jab Harry Met Sejal. Akshay Kumar, however, provided a much-needed relief with Toilet: Ek Prem Katha, continuing his winning spell. By far, Rajkummar Rao was the dark horse, proving with Trapped and Newton that 2017 could well be his year.
Here are the five best Hindi films that hit the theatres this year.
Toilet: Ek Prem Katha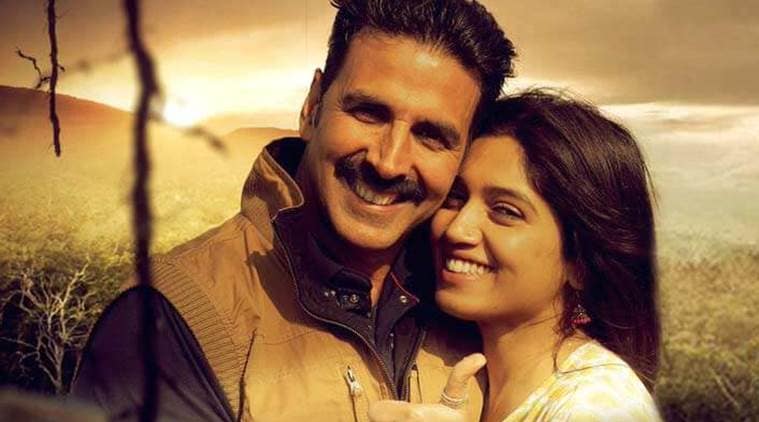 Who would have thought that a satire on India's notorious open defecation system would someday be a hit film starring a mainstream actor like Akshay Kumar? Set in UP, Kumar plays Keshav, a middle-aged man desperate to get married. When he finally finds a match, it's more of a mismatch. She's the acid-tongued local feminist (Bhumi Pednekar). Once she enters the all-male bastion that is Keshav's Brahmin family, out she walks. There's no toilet in the house! Husband Keshav has to woo her back by promising to build her a toilet, just the way Shah Jahan constructed Taj Mahal in honour of wife Mumtaz. Toilet: Ek Prem Katha proved that Akshay Kumar is not simply an eminently watchable mainstream actor but also one with reasonable box-office clout.
Trapped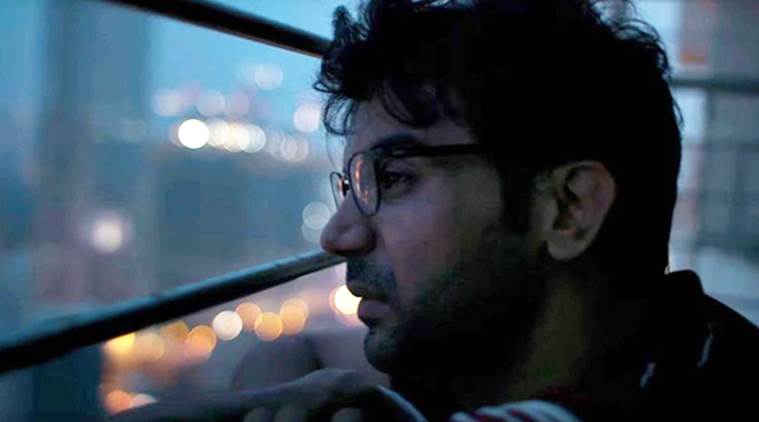 Sunil Dutt has done it before. So has Rajkummar Rao. Trapped features Rao, more or less, as a single actor. If you saw the first few scenes featuring Shaurya (Rao) plotting to elope with his girlfriend, you would never believe the unbelievable ordeal that will befall this regular corporate guy with a regular life and regular dreams. Minutes into the film and Shaurya gets trapped in a Mumbai high-rise. Much of the film is a survival kit, with Shaurya using all tricks to find his way out. Finally, after days of being locked up in a flat with no stocks and no water, his body is giving in. But not once does he lose hope. Rajkummar Rao, who apparently lost weight to express Shaurya's physical deterioration, conveys the frustration and anger of a desperate man whose life is getting sucked out of him bit by bit. Director Vikramaditya Motwane finds a chilling claustrophobic reality in urban spaces – that the naïve act of being accidentally locked in a Mumbai apartment can cost you your life.
A Death in the Gunj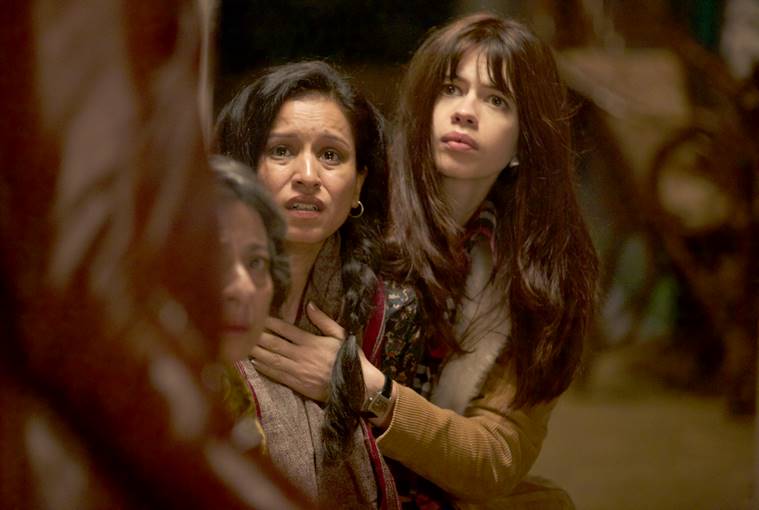 Konkona Sen Sharma's assured directorial debut blends Bengali and European sensibilities. A family get-together on a forest retreat goes awfully wrong. The colours are warm, but as you watch the film, there's an ominous feeling of something is going to go wrong. What is it? Sharma scatters clues throughout for the audience to pick and unpick. Death? Yes, that's right there in the title, and in the opening scene of the car trunk (a dead body, perhaps?), the graveyard and the dead moth. The film plays out like a dream but there's something nightmarish in the way Sharma follows her characters and finally, it's about a death – vain, un-celebratory and entirely avoidable. Could the young and disturbed Shutu (a marvellous Vikrant Massey) have been saved?
Mukti Bhawan
Another death-haunted drama, featuring yet another family, Mukti Bhawan is surprisingly light-hearted. A son (Adil Hussain) reluctantly agrees to accompany his father to Banaras where the old man wishes to achieve salvation before death. Mukti Bhawan could have so easily been a grim romanticisation of death. Instead, it's a leap of faith, a wry celebration of life and its ordinary moments and how relationships are the reaffirmation of life. The film also manages to sidestep religion, though it does present some amusing moments on faith.
Newton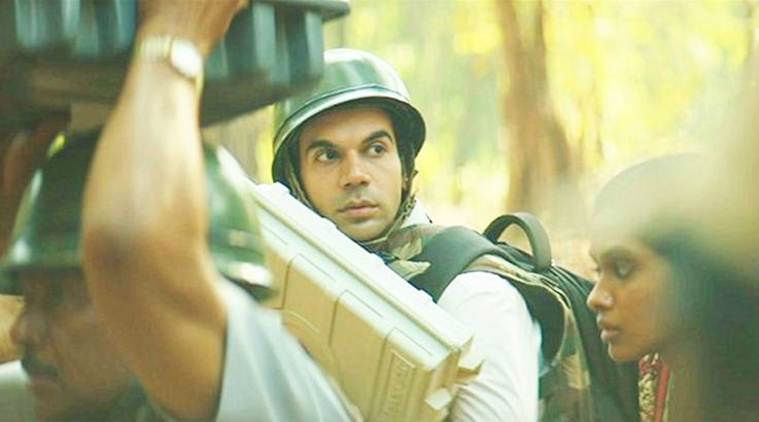 Newton may have dropped out of the Oscars race, but it remains a high point of this year. It provides a way forward for Hindi cinema, representing the best we have to offer. Made by a young team, no wonder Newton is brimming with hope. Set in the Maoist-affected regions of Chhattisgarh – an area where much journalistic work has taken place but few films have gone – Newton (Rao) is an election officer tasked with navigating tricky waters that includes the slimy police in charge of security, the Maoists with their disdain for Indian elections, a Maoist-sympathizer who can't be trusted and his own team of officers.
There's plenty to admire in this film – an extraordinarily taut pace, black humour and besides Rao, witty turns by Raghubir Yadav and Pankaj Tripathi. Yadav and Tripathi get the best lines as against Rao's measured performance.
(Shaikh Ayaz is a writer and journalist based in Mumbai)
The Indian Express website has been rated GREEN for its credibility and trustworthiness by Newsguard, a global service that rates news sources for their journalistic standards.