Sushant Singh Rajput is one actor, who has made a smooth transition from television to films. He played the lead in popular TV drama Pavitra Rishta. Then he got to debut in the critically acclaimed Kai Po Che, and ended up delivering one of the biggest hits last year – MS Dhoni: The Untold Story. His last film Raabta might not have done wonders at the box office, but that didn't stop him from stepping into a completely new territory, of co-owning a boxing team titled 'Delhi Gladiators' in the first season of the Super Boxing League. In an exclusive chat with indianexpress.com, the actor got candid about his latest venture.
"I have grown up on films like Rocky and I feel that boxing requires a lot of abilities. Even if you are down, you need to hang around for a bit, you need to be patient. So yes, I was always fascinated with this sport. Now, we just have to show everybody that we are capable enough to have this kind of an event at par with the international standards with the boxing league and if we stick to the fundamentals that we have promised, I think more and more people will follow," Sushant said.
The 31-year-old actor was in Delhi recently, to cheer for his team. The Super Boxing League has eight teams being backed and owned by several Bollywood stars like Suniel Shetty, Rana Daggubati, Riteish Deshmukh, Randeep Hooda and Sunny Leone. Sushant jokingly accepted that boxing has always been in his blood. "I got boxed many times, I have boxed many people. I was thrown out of school twice because of this. So yes, I have got this thing wired in me."
So does that mean a sportsmanship spirit has helped Sushant fight back his failures in terms of his films too? "When it comes to anything that you like doing, winning and losing becomes very subjective. Everybody says my last film Raabta didn't do well, my second last film Dhoni did very well. That's their headache. For me it is just a process. Trust me, even if I don't get films, I'll buy a camera, and shoot a short film, I'll be as happy, and excited, as I am right now. Being and doing what you really want to do is mandatory," he explained.
Check out some photos of Sushant Singh Rajput when he came to cheer for Delhi Gladiators in Delhi.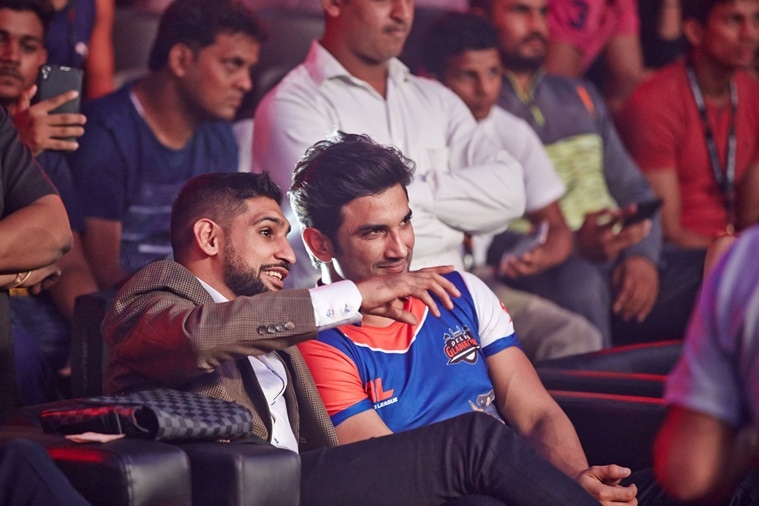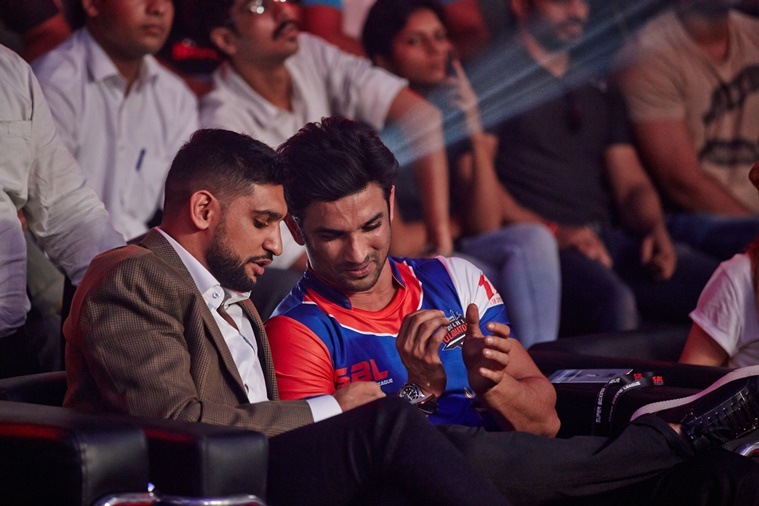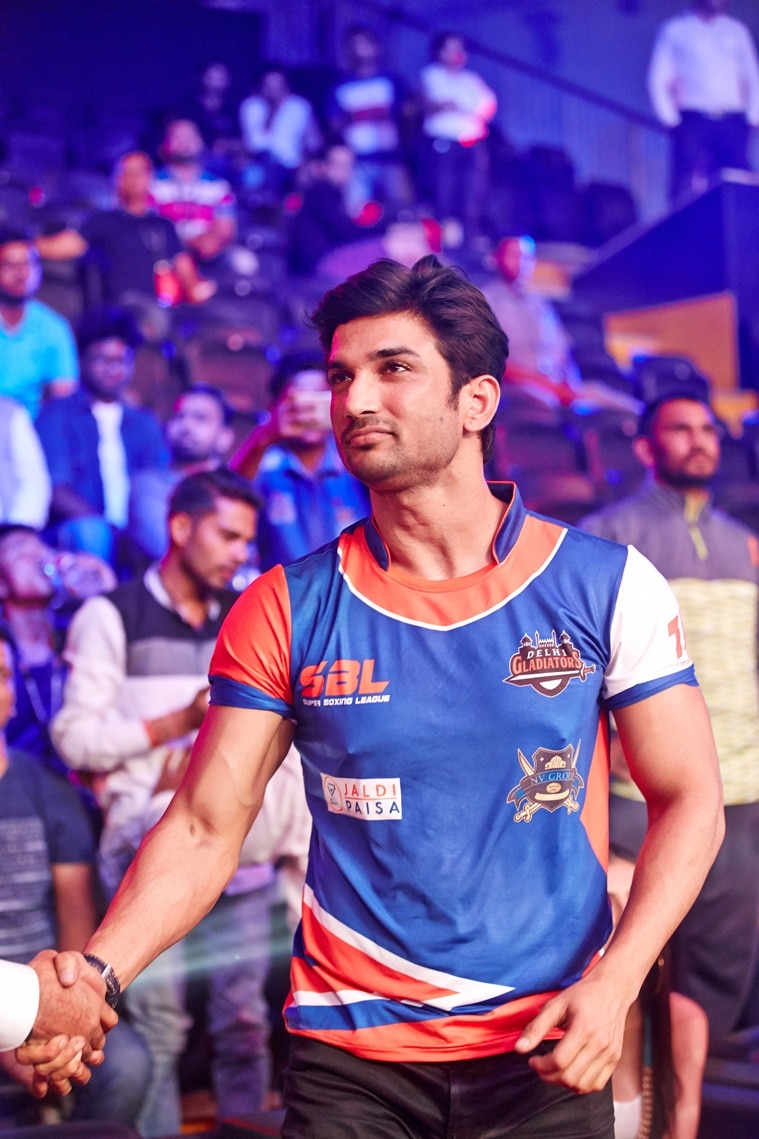 Sushant said while a lot of sporting events have been rolled out on the celluloid, he really wants to see a film based on such a boxing league. He said, "If there is somebody whose story is waiting to be told, I am going to make sure that any kind of talent that I need to develop, I will do that and make you believe that I am as good in boxing, as I am good in playing the helicopter shot."
On a lighter note, Sushant also shared about his upcoming projects. The actor is currently hands-full with projects like Chanda Mama Door Ke and Drive in his kitty. While the former is a space adventure where he plays an astronaut, the latter is an action franchise.