Shahid Kapoor, who has so far only shared a few glimpses of his nearly six-month-old daughter, Misha, is planning to treat fans with his little angel's full picture on 36th birthday.
The actor welcomed Misha with his wife Mira Rajput on August 26 last year. Shahid, who will blow out candles on February 25, said he is waiting for a "special day" to share his daughter's photograph.
More from the world of Entertainment:
"I will share her picture soon, maybe this month. I am waiting for a special day. Maybe on my birthday," Shahid told reporters at the press conference. Although Shahid keeps sharing Misha's glimpses on social media, he says bringing her in front of paparazzi will be "little odd".
Also read | An actor's career alternates between extreme success and being written off, says Shahid Kapoor
"…But introducing her to the paparazzi is little odd. I will share her picture soon. We are very happy to share her picture with everybody."
Shahid Kapoor, recently shared a glimpse of daughter Misha on his Instagram account. The pictures capture a rare moment of the father-child connection.
Going by the picture shared, one can see an ocean from a glass window. It doesn't become difficult that Shahid couldn't have stopped himself from capturing a beautiful moment with his daughter. He captioned the picture, "Sunsets with my angel."
See pics of Shahid Kapoor, wife Mira Rajput and daughter Misha: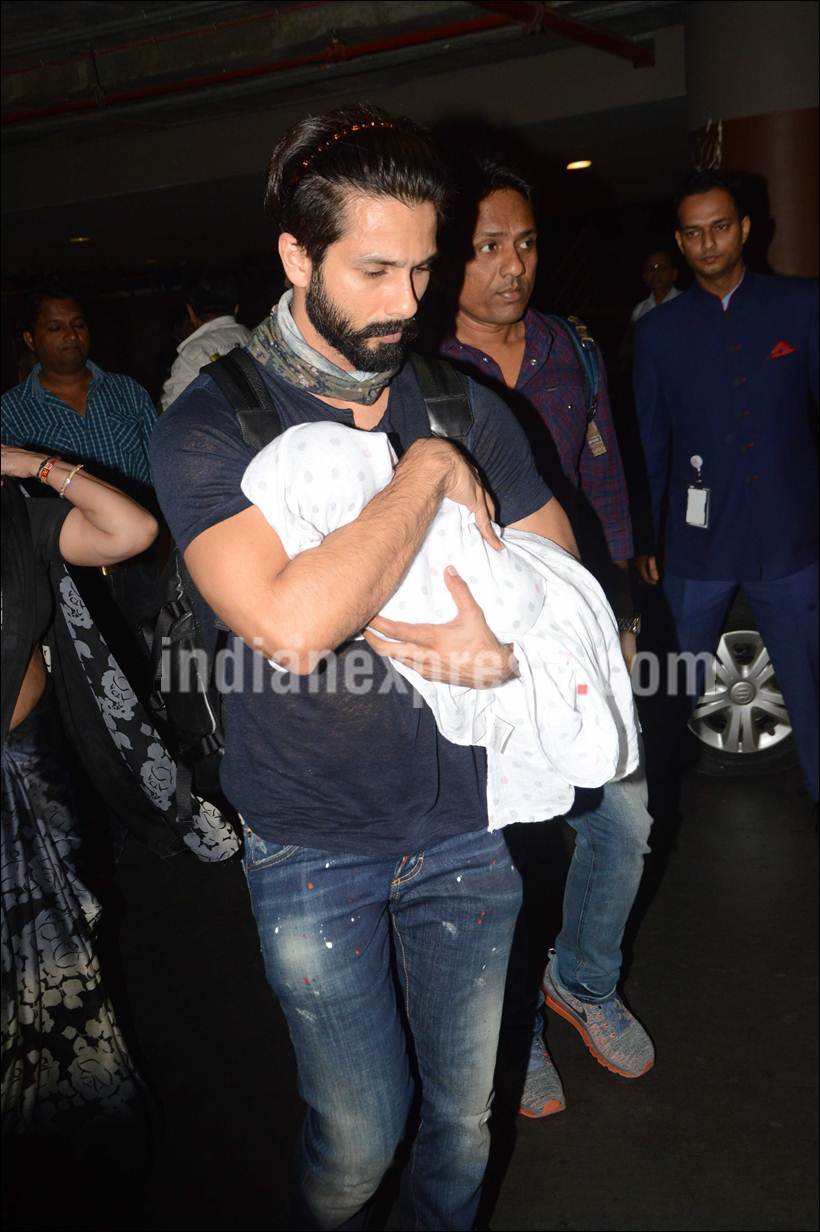 The actor earlier said that he would be scared if Misha expressed a wish to become an actress. Shahid and Mira are fiercely protective towards their daughter. This new picture is an ideal gift for actor's fans.