Shah Rukh Khan and Kajol's cute moment at a recent event will make you go all aww!
At Shabana Azmi's Mijwan 2017, the event witnessed a short reunion of Shah Rukh Khan and Kajol. The superstar went forward to hug Kajol and that pretty much stole the show and made us wish they were dating in real life. That's a hope we have had since DDLJ though (insert sad smiley here)!
We know that Shah Rukh Khan has been married to his wife Gauri Khan for almost 26 years now and has a sweet love story to tell, we are also fully aware that Kajol and Ajay Devgn's recently completed 18 years of togetherness. But, well, that's the thing with hope and we still live in the Rahul-Anjali dream world.
Every time Shah Rukh Khan and Kajol appear on television, ( Kuch Kuch Hota Hai, Kabhi Khushi Kabhie Gham, My Name Is Khan, Dilwale, Dilwale Dulhaniya Le Jayenge) you secretly wish they were dating in real life. So naturally when Shah Rukh Khan got up to greet his dear pal at the event, the simple hug probably gave us massive fake relationship goals from this classic couple.
You could almost hear their romantic songs where they featured like Suraj Hua Madham, Tujhey Dekha Toh Yeh Jana Sanam, Yeh Ladka Hai Allah and Ladki Badi Anjani Hai, Ladki Bari Anjani Hai to name a few.
Watch Shah Rukh Khan hug Kajol…
The two have done some of their best work together and are considered Bollywood's best jodis ever.
More from the world of Entertainment:
Meanwhile, if you're yearning for more cute of their moments take a look below:
They always manage to make each other laugh.
Neither Shah Rukh Khan nor Kajol are afraid of PDA.
Much like Anjali and Rahul, they are looking out for each other. Like the time when Kajol behaved like Shah Rukh's PR more than a co-star.
Shah Rukh is always looking out for Kajol, whether she is cold…
Or if he has to settle her hair. Unlike that annoying friend, the superstar never messes with his best pal's hair.
Same goes for Kajol. Remember the time when she saved Shah Rukh Khan's life during the making of Gerua.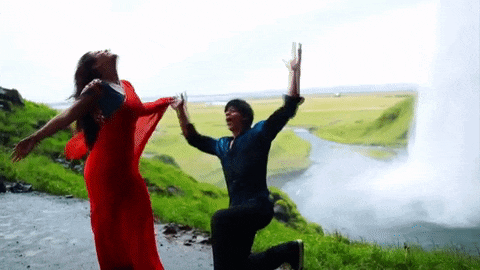 Only if life was a film!
For all the latest Entertainment News, download Indian Express App