Ranbir Kapoor along with the team of Sanju launched the film's trailer in Mumbai today. After the trailer launch, the whole team candidly interacted with the media.
Here, Ranbir was asked if a biopic is made on his life, how many girlfriends will he include. This question was asked because Sanjay's trailer has a scene where he reveals that he had more than three hundred girlfriends. On this, Ranbir told reporters, "I actually wouldn't even allow. I am not as courageous as Sanju sir to give my life so openly. But my count is less than 10, so a biopic can't be made on me."
The film's trailer has been received well. There are some poignant points in trailer when it begins with Ranbir, as Dutt, saying he is an alcoholic, a pervert and a drug addict.
When asked which part did he enjoy playing the most, Ranbir, who was seemingly in a cheerful mood, said, "I like love stories. I believe when a character is in love he does incredible things. So I'm more on the romantic side. I don't have any 'tharkiness' (pervert) in me."
Check out some images from trailer launch (Picture credit: Varinder Chawla)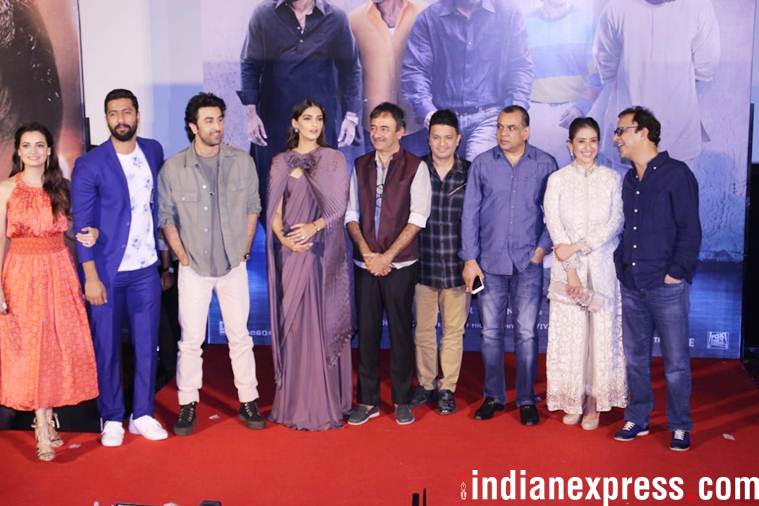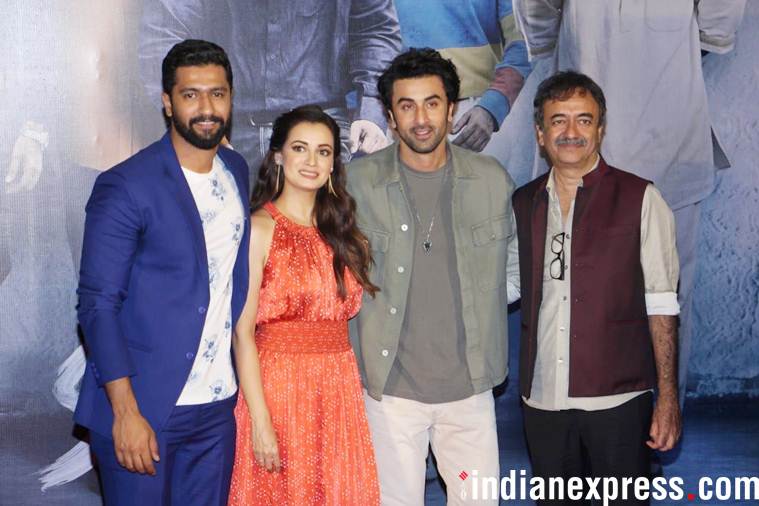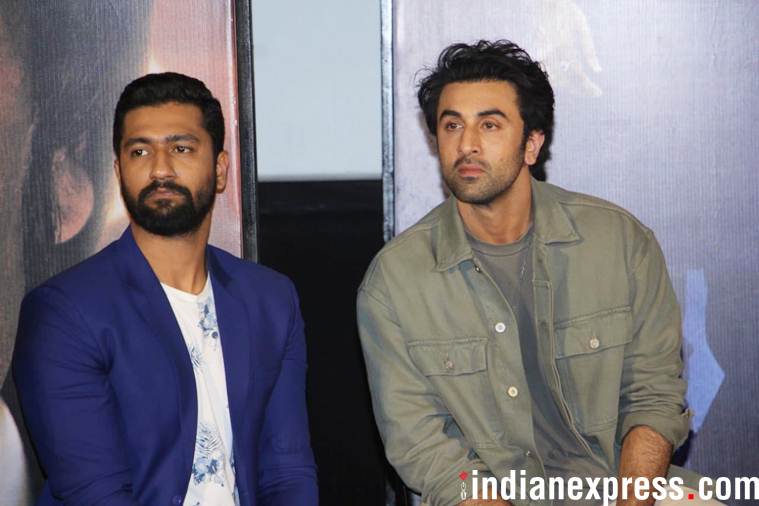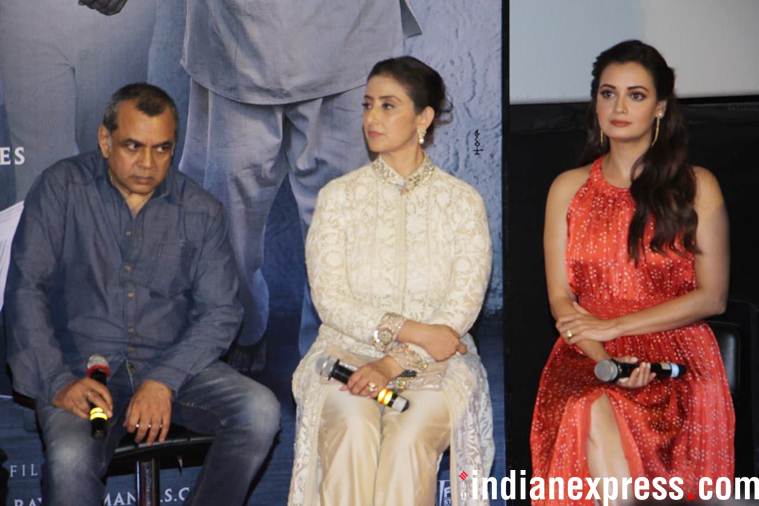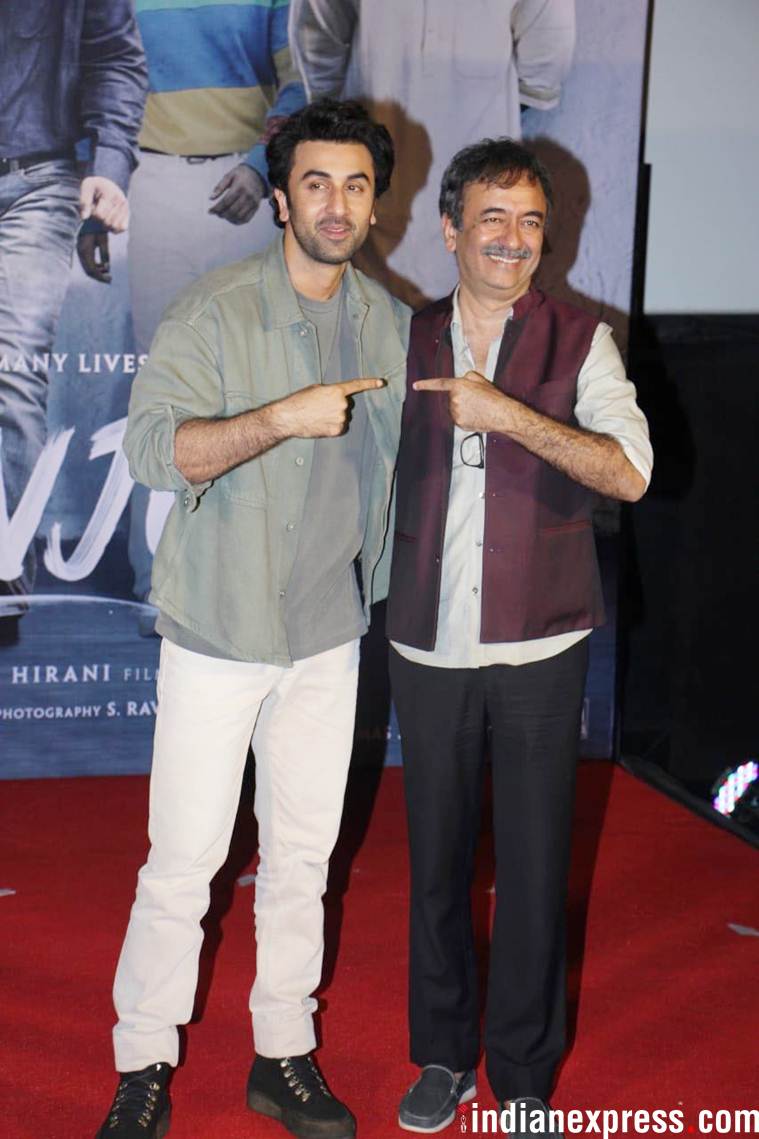 Ranbir also spoke on the recent video shot by Rajkumar Hirani, where Rishi Kapoor was seen talking about Ranbir's performance in Sanju. Ranbir said he got emotional because his father does not give compliments for free.
Check | Sanju trailer highlights: Ranbir Kapoor as Sanjay Dutt is unbelievable
He said, "Besides my father, he is also an actor I really admire and respect (him)… He never tells me on my face that I've done good work, not that I expect it either, but when you hear such words coming from him, it is incredible, it really moved me, made me emotional. Every father wants their son to do well, but my father is very careful that he won't give compliments for free. He always tells us 'kasar reh gayi hai, work harder.' So this was a wonderful gift."