The makers of Saaho released its much awaited trailer today. The film marks the return of Prabhas to the big screen after he played Amarendra Baahubali in the path-breaking two-film franchise – Baahubali, which kept him busy for almost five years. The Sujeeth directorial is the Tollywood debut of Shraddha Kapoor.
Saaho has so far kept fans intrigued through its several sneak peek videos and stills. Touted to be one of the costliest Telugu films, Saaho is expected to be a high-octane action drama made on a budget of Rs 300 crores. Sources from the team say that Rs 90 crores have been spent on its Dubai schedule where major action sequences were shot.
Months back, pictures from the sets where we saw Prabhas taming a 765cc Triumph Street Triple RS only set the internet on fire taking expectations from the film to greater heights.
Earlier, Prabhas had called the film a visual experience. "Ever since its inception, Saaho has been a larger-than-life story. We want to present our audience with a memorable visual experience," Prabhas had said.
Saaho, which releases on August 30, also stars Neil Nitin Mukesh, Jackie Shroff, Mandira Bedi, Mahesh Manjrekar, Arun Vijay and Chunky Pandey in key roles. Evelyn Sharma will also make her Tollywood debut with this film, while Jacqueline Fernandez will be seen in a special song.
Live Blog
Read all the updates about the trailer of Saaho.
Watch the Hindi trailer of Saaho
Have you seen the Saaho trailer yet?
Prabhas is playing the role of a cop but his character clearly has grey shades. He appears to be working outside the law in a few shots while fighting goons.
Saaho songs were originally composed in Hindi
T-Series head Bhushan Kumar spoke about the music of the film and said, "Music is very important for T-Series. We composed the songs originally in Hindi and then they were translated in other languages."
'Now onwards I will do two films in a year'
The film was famously in the making for two years. Prabhas spoke about the same and said, "I didn't want to give two years to this film as I had given four years to Baahubali. But the action sequences demanded that much time from us. There is a lot of money invested in the films by my friends, I don't like it. But now onwards I will do two films in a year."
'Prabhas is a great person'
Director Sujeeth spoke about working with Prabhas, "Prabhas is a great person. He is amazing. Working with him was easier than I thought it would be. I don't know him as a star. I know him as a person. It was a great experience."
'Working with Prabhas has been great'
Shraddha Kapoor reminisced her shooting days and said, "UV Films have treated me like family and Hyderabad became like my second home. It was exciting for me to go to Hyderabad every time we were shooting as everybody is so kind. Working with Prabhas has been great. Everyone knows that he is such a big star and he is all heart."
'Shraddha has helped me a lot in Hindi'
Prabhas shared at the trailer launch, "I haven't helped Shraddha in Telugu much but Shraddha has helped me a lot in Hindi."
'Saaho is nothing compared to Baahubali'
Prabhas spoke about comparisons with Baahubali and said, "Baahubali has made history, but with Saaho we only want to entertain the audience. It is nothing compared to Baahubali."
Shraddha Kapoor on her action avatar in Saaho
Shraddha Kapoor said, "As much action as the script demanded, I have done that much action in this film. I am in very good hands as you have seen in the trailer."
'Saaho based on a strong screenplay'
"Coming out of Baahubali was not easy. We took two years to make this film, and my fans will kill me for that. Sujeeth has done a great job with this film. It is based on a strong screenplay. There are so many twists and turns. I hope my fans love it," Prabhas shared.
Prabhas plays a police officer in Saaho
Prabhas shared at the trailer launch, "I am playing a police officer. I can read and write in Hindi but as we don't speak Hindi at home. It was difficult to manage."
Saaho to have over 4500 screens
Producers Bhushan Kumar and Anil Thadani said, "It will be one of the widest releases, we might have 4500+ screens in North India, and it will release in different languages."
'Biggest action film from India'
T-Series head Bhushan Kumar said, "It is the biggest action film from India, so it is a proud moment for T-Series. We are venturing into the south cinema, so we are very proud today."
Saaho director thanks the audience
Saaho director Sujeeth said, "I would like to thank everyone. I am feeling the pressure now. Making the movie is not that much of a pressure. I will be relieved when the film releases."
'I hope everybody likes the trailer'
Prabhas on his first Hindi film, "I am really very nervous, but I hope everybody likes the trailer."
Prabhas and Shraddha at Saaho trailer launch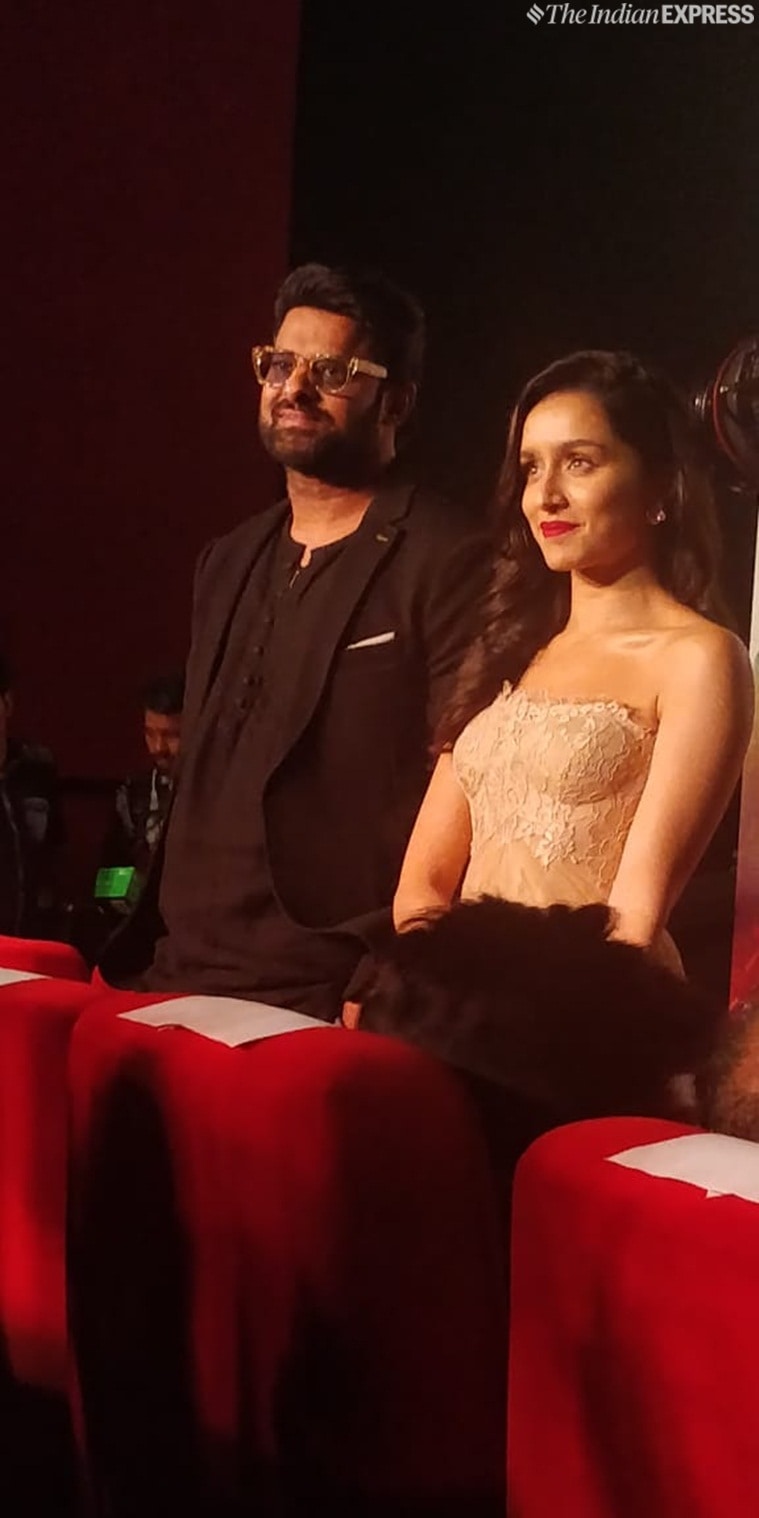 Watch the Telugu trailer of Saaho
Jacqueline Fernandez to have a special song in Saaho
T-Series head Bhushan Kumar had earlier told indianexpress.com, "Saaho has some great songs. There is a song with Badshah and Jacqueline Fernandez in a guest appearance with Prabhas. It is a very good song. All the songs of the album are great and I have been creatively involved with all of them"
Also Read | Jacqueline Fernandez to match steps with Prabhas
T-Series head Bhushan Kumar arrives for Saaho trailer launch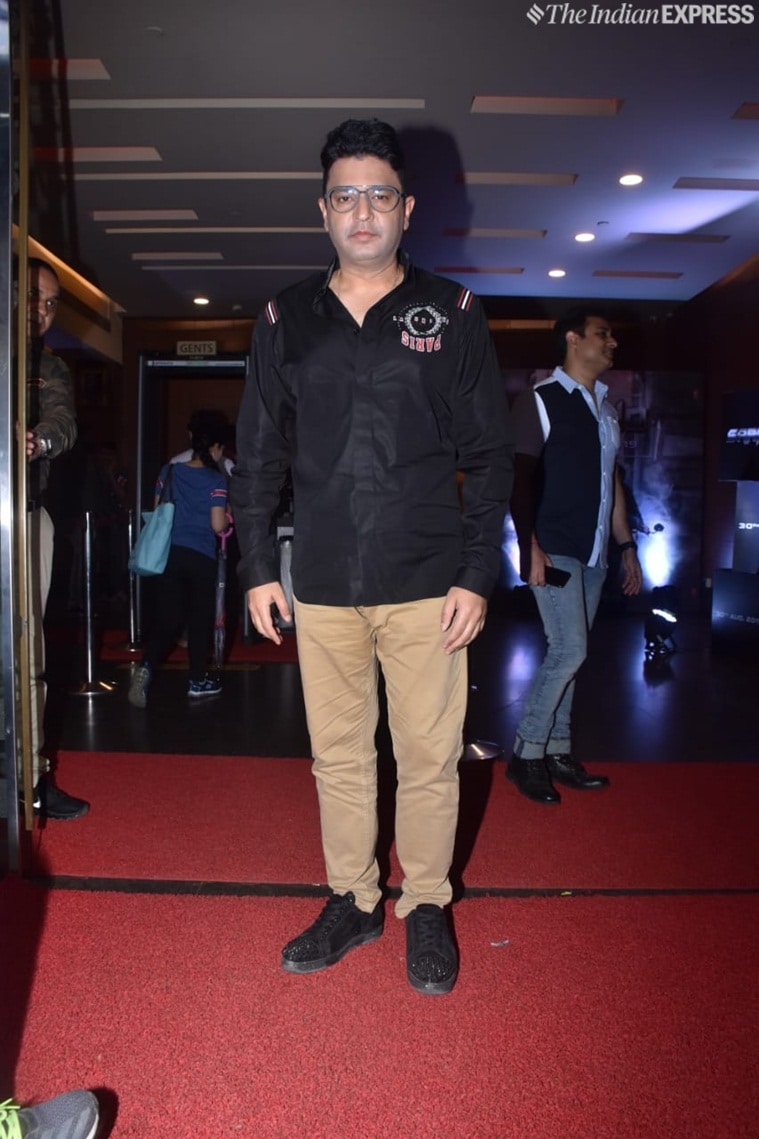 (Photo: Varinder Chawla)
Stage is set for Saaho trailer launch
Shraddha Kapoor is all set for the trailer launch
Shraddha Kapoor posted a photo on social media as she posted a photo with the caption, "The greatest thing to learn is just to love and be loved in return ❤️"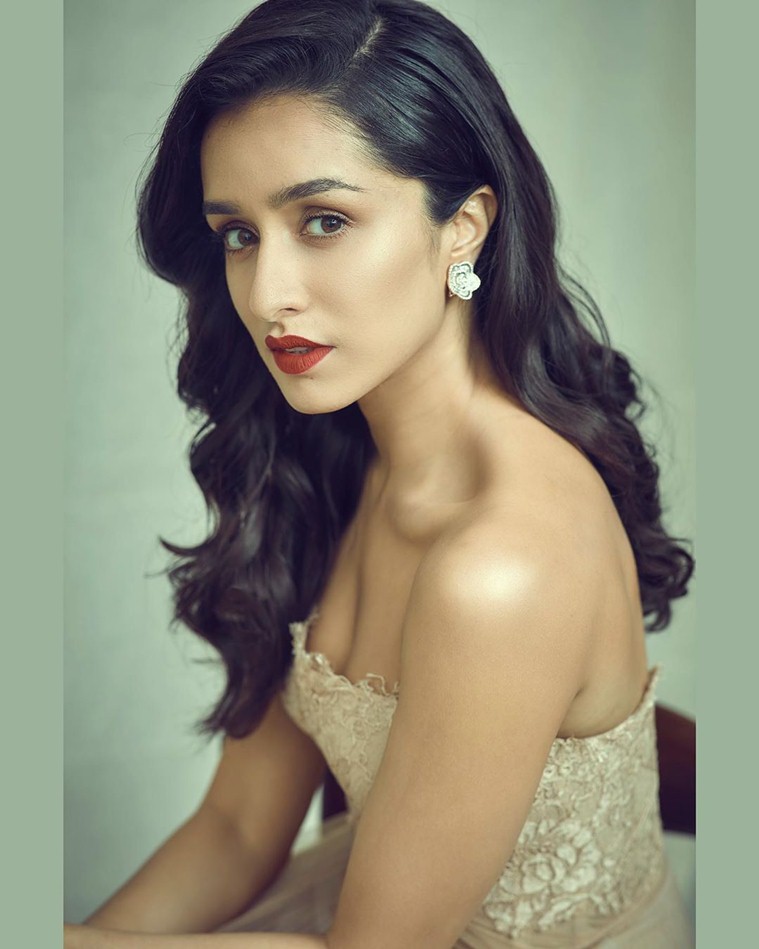 (Photo: Shraddha Kapoor/Instagram)
Saaho trailer to be launched soon
The trailer of Prabhas starrer Saaho will be out soon. The film is all set to release on August 30. It was earlier scheduled to release on August 15 but was then postponed. Prabhas had earlier expressed his gratitude on social media as he wrote, "A big thank you to all the actors, producers and directors of the films who have had to reschedule their release dates to accommodate #SaahoOnAugust30. Team #Saaho is grateful to you all, and we wish you all the very best for your releases. Love and Respect"