Bollywood actor Shah Rukh Khan's is all praises for actor-producer Riteish Deshmukh for the new Red Chilles office desingn. Very few know that Riteish Deshmukh is also an architect.
Shah Rukh Khan tweeted,"Never said this but the red chillies office has been designed by the ever wonderful @reteishd.thanx my man and do come for some coffee soon."
Responding to the comment,Riteish too expressed his happiness by tweeting,"Thank you @iamsrk for having faith in me to design the Red Chillies office,without even seeing any of my work."
Riteish,who has always kept his interest in architecture alive by designing homes and offices for his friends,did the same for his Bollywood buddies Shah Rukh and Karan Johar. Shah Rukh Khan recently took to the micro blogging site to acknowledge Riteish's work and talent.
An interesting feature in the Shah Rukh Khan's renovated office is that famous coffee shop Starbucks has opened its franchise in the Red Chillies building.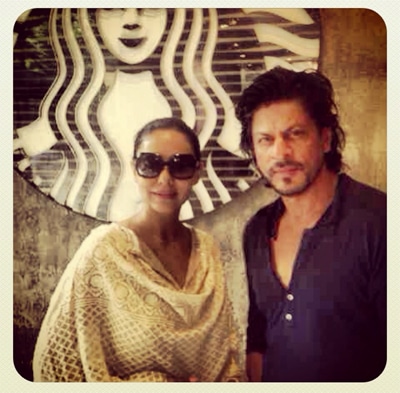 Shah Rukh posted the picture of the same on Facebook saying "Starbucks in the house…eh not exactly but under the Red Chillies office in Khar. Too excited. Happy Diwali all."