Written by
Sonal Gera
| New Delhi |
Updated: June 9, 2015 9:01:27 am
Taking over from Shahid Kapoor and Farhan Akhtar as the hosts, the "bromantic" duo Ranveer Singh and Arjun Kapoor had everyone in splits with their witty jokes and self-deprecating humour.
So, while they didn't spare anybody and took Aamir Khan too in their ambit, they didn't have mercy on themselves as well, be it the AIB roast controversy or their true-to-the-name disaster 'Gunday'. (IIFA 2015: Aamir Khan, Shahid Kapoor, 'Bombay Velvet' – Hosts Ranveer, Arjun didn't spare anybody )
When it came to themselves, Arjun mocked his co-host Ranveer when his rumoured girlfriend Deepika Padukone's name was called. Okay. Let's not call her "rumoured", for time and again, our very affable Ranveer Singh has proved that they are more than "just good friends".
Take, for example, filmmaker-choreographer Farah Khan's birthday bash, where the Majnu-esque Ranveer was seen running after Deepika with a rose in his hand.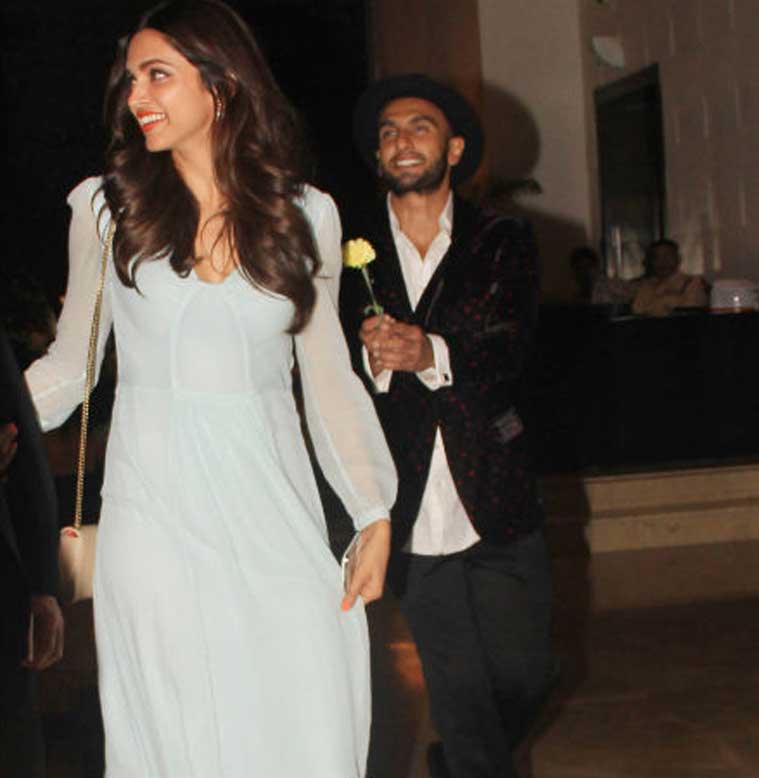 And if this wasn't enough, on the controversial AIB Roast, Ranveer Singh was seen as saying to Deepika, "Not me, baby!" when Arjun Kapoor remarked that since they are filmstars, they can have sex with anybody they want. In the same show, Arjun called Deepika 'bhabhi'.
[related-post]
But even after this, Ranveer and Deepika have never really clearly spoken about their relationship. The open secret is not a secret anymore, but the lovebirds choose to keep hiding it anyway.
Even, at the yesterday held IIFA night, when Arjun said, "Woh Dekh Deepika, (Look, Deepika is there)," Ranveer replied, "Tab se wahi toh dekh raha hoon, (I am looking at her only)."
Deepika, whose black-and-maroon saree was co-ordinated with Ranveer's suit and hat, got shy and said "Stop it," when the camera was focused on her.
This was not the end, though. When Deepika came to receive the 'Woman of the Year' honour, Ranveer got down on his knees to flatter her with his romantic poetry. He also hinted at their relationship by singing the song "Ram chahe Leela, Leela Chahe Ram" from their 2013 love saga 'Ram Leela'.
Take a look yourself:
When a fan of Deepika screamed 'I love you', Ranveer shot back at him and said, "Take it easy, bro".
The show went on, like it always has, but the Deepika Ranveer relationship now is a constant monotony, with Ranveer resorting to PDA every now and then and Deepika shying away, only to keep silence over it.
Though we love you Deepika, Ranveer and DeepVeer, but here's a suggestion: Come out you two!
📣 The Indian Express is now on Telegram. Click here to join our channel (@indianexpress) and stay updated with the latest headlines
For all the latest Entertainment News, download Indian Express App.