You play an action star of the '40s in Rangoon. How did you prepare for  the role?
My character, Julia, is known for her amazing dance and action, and was popular as a chabukwali. But essentially, she is a bad actress. That adds a bit of humour to the film. Julia is insecure, which leads her to seek some sort of mentorship in a sugar daddy kind of person. Rusi Billimoria — played by Saif Ali Khan — addresses her insecurities. I studied a lot of woman of that time who used to have a nasal tone. After the silent films, sound was very new to them. They never said dialogues the way we do in contemporary films. I've used that kind of dialogue delivery, adding a bit of a sing-song tone to the lines. I have picked up a lot of details to make sure that the audience feel the intimacy of that period.
Was Rangoon physically strenuous?
As an actor, we see many aspects to a character. Some characters, like the lead of Queen, demand emotional depth and intelligence. A character like Julia, along with that kind of intelligence to construct a graph, demands physical strength since she is shown as a larger-than-life action star. I was struggling with that kind of stamina. Though I had a lot of cramps and ligament tears, I managed it.
You are having a wonderful box-office run for the last couple of years. What does Rangoon mean to you at this stage of your career?
Rangoon definitely holds a lot of meaning to my life. I have never been a part of big set-ups like this. I always tell Vishal (Bhardwaj, director) sir that he is so kind to give me such a big platform to showcase my skills. My movies have mostly been small-budget projects and there has not been such anticipation around them. This kind of scale and budget is any actor's dream. Some are classic love stories, which can stand the test of time. Rangoon has that potential.
How was it working with Vishal Bhardwaj, whose female characters  are always fascinating. They are strong and sensuous.
And they are grey. He is drawn to reality and he is also interested in psychology. He has explored women and their duality in his films. Actually, he is god's gift to any performer who wants to portray strong characters. So many actors, for instance, Saif in Omkara and Shahid (Kapoor) in Haider, have reinvented themselves in his films. No other director has reinvented me the way he has done in Rangoon. During trials, I am used to putting fake nose or teeth on me. I don't fuss about looking a certain way. But he was hell-bent on perfecting my look — my hairstyle, lip colour and every small detail. I was fascinated with the kind of detailing that went into all our characters, such as what should be the exact width of Saif's moustache.
When you signed Rangoon, there was a lot of talk about you demanding equal pay as your two leading co-stars.
To be honest, I had to put my foot down to get what I deserve. It works that way. There are many people out there, including my male counterparts, who are paid less than me. I can't comment about others, but what I bring to the table is significant.
Do you think we are capitalising on the trend of making women-centric films?
We are cashing in on it. After 2014, there has been a wave of feminism across the globe. Look at Aamir Khan. He is the protagonist of the most woman-empowering film. Dangal is a lot of more empowering than Queen. Those who are intelligent enough will catch up. The ones who are still living in the patriarchal and feudal system will be left behind. In a male-dominated society, the wave of feminism has to be carried out by men. A movement like this has to be carried out by the majority.
Do you have a plan for the next  five years?
I have an outline of it. But I won't say that it always works that way. If it does not, I don't fuss about it.
You go on a lot of solo trips.
I do that all the time. Recently, I was in Germany. When you are an actor, you carry a lot of baggage — sometimes your own, sometimes of the characters. Then, you are under scrutiny and media attention. That apart, I have been through a personal low. Public malice and betrayal can get to you as an individual. When you are on your own, you try to deal with these. Understand what's bothering you, what you want to keep with yourself or discard. I do a lot of meditation, hiking and I play sports — they help me unwind. I am very sensitive about people and energies around me. I tend to behave in an expected way when I am around people. This does not allow you to tap the innermost part of your psyche. You need to have some sort of dialogue with yourself. I am not embarrassed to talk to myself. My parents have caught me doing that and tried to shame me about it. I never found it unnatural. I highly recommend it. It is very therapeutic.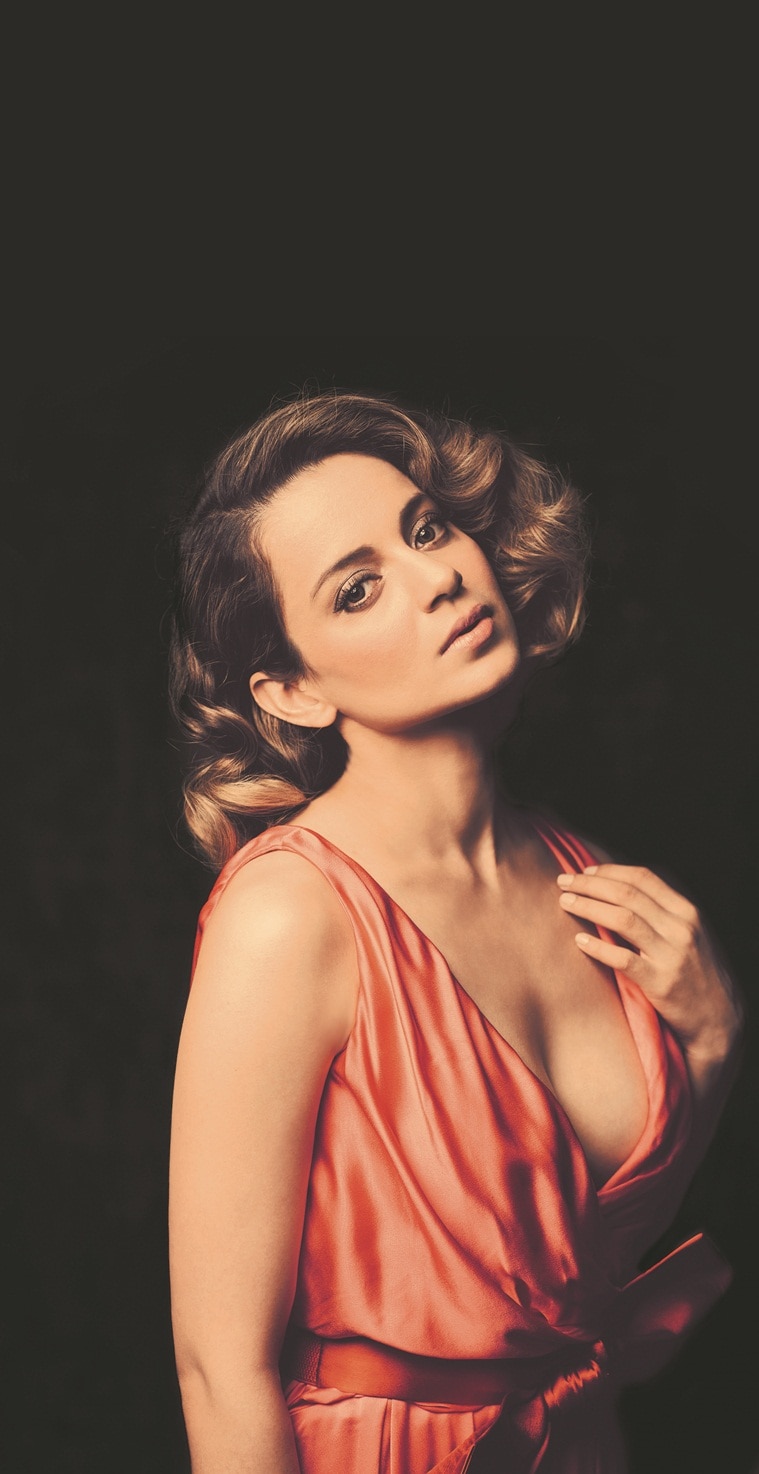 Do you read or watch movies during this period?
I don't watch movies, but I read a lot. There are so many books which have guided me through my life. But I can't open a book in the middle of shooting. I can't have a thought interfere with it. I choose my books the way I would choose a life partner. There was this book that I was meaning to read. I waited till November and then I cleansed myself of all the garbage that I was carrying in my mind. Then, I started reading that book.
What was the book?
Now that I have spoken so much about it, I can't tell you its name (laughs). I can't reveal so much about myself. I am fairly open about what I do. But my relationship with my books is as good as my relationship with my partner.
Have you come out stronger after the turbulence last year?
For me, it was not difficult. I have always done that. When my father threatened my dignity, I left his house. When my friends disrespected me, I left them. When a man publicly humiliates me, no matter what I have in my heart for that individual, I am going to give it back. I don't see many women doing that. When I hear about a woman committing suicide, I wonder why they can't get rid of the factors causing them so much pain. Why can't they say no to negativity? Being goody two-shoes is really overrated. You can't hurt someone, you can't say no to your lover or tell your mother what you don't like — that kind of thinking has to change. A woman has to tell people that she is a great sister, mother or a lover. When it comes to her survival, she has to fight for it. Through this experience, I have emerged stronger.
Do you see yourself associating with women's causes?
There are so many wonderful women who have nurtured me. I want to do that as well. I have to talk about what I stand for. Even if there is just one soul who listens to those guidelines, that is good enough.
You called yourself the 'struggler of  the century'.
My biggest struggles have a pattern since childhood — I'm now fed up of the pattern. It is to do with people not seeing me for who I am. While growing up, my parents were bent on putting me on an ordinary path, while they had wonderful things stored for my brother. They were getting me married off to a stranger without giving me a fair chance. In the industry, people tried to put me in a certain category. Even in my personal life, it was okay to have a secret affair, but it could not be out in public, or I couldn't have it all in a relationship. I don't agree with it. I see myself as a woman with great potential. Today, I lead a very independent life and I am one of the leading actors of the industry.
You could have done so many other things. Why did you choose acting?
I have not chosen acting. It has chosen me. I was wandering around, trying different things. I won't say that this is my destination. I want to do a lot of things in life. Growth is essential for me. I want to make my life a story full of adventures. At some point, I want to direct, travel, launch a fashion label, raise a family, go back to the mountains and have orchards. When I look back, it should seem like whatever I did, I did the best.
( This interview was published in EYE with  headline: 'Being goody two-shoes is really overrated')