While Ranbir Kapoor is busy supporting girlfriend Katrina Kaif's forthcoming release, 'Phantom', the actor's parents – Rishi Kapoor and Neetu Singh are holidaying away along with the rest of the fam jam on a luxurious cruise.
Neetu Kapoor shared a family picture along with Ranbir's grandmother Krishna Kapoor and other family members on Instagram.
The family is currently holidaying in Rome.
[related-post]
Also seen in the group picture is none other than Amitabh Bachchan's daughter, Shweta Nanda along with her daughter Navya. Shweta is married to Raj Kapoor's daughter Ritu Nanda's son, Nikhil Nanda.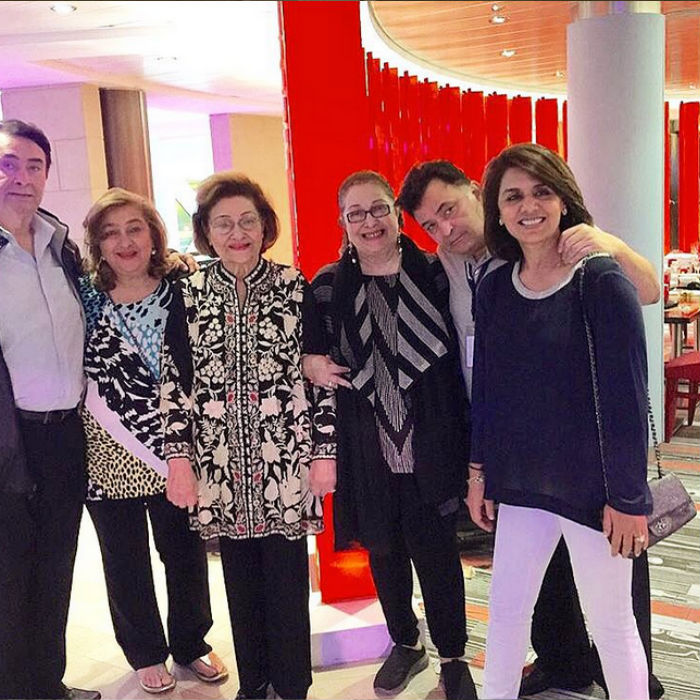 📣 The Indian Express is now on Telegram. Click here to join our channel (@indianexpress) and stay updated with the latest headlines
For all the latest Entertainment News, download Indian Express App.