Amitabh Bachchan thanked superstar Rajinikanth for cheering for the megastar's son Abhishek Bachchan's Indian Super League (ISL) team Chennaiyin FC.
Co-owned by Abhishek, Chennaiyin FC beat Kerala Blasters FC in an ISL match at the Jawaharlal Nehru Stadium in Chennai Tuesday.
"WE WON …!! Thank you Chennai… you were marvellous! And the team excellent! Thank you Rajnikanth for coming to cheer our team," Amitabh tweeted.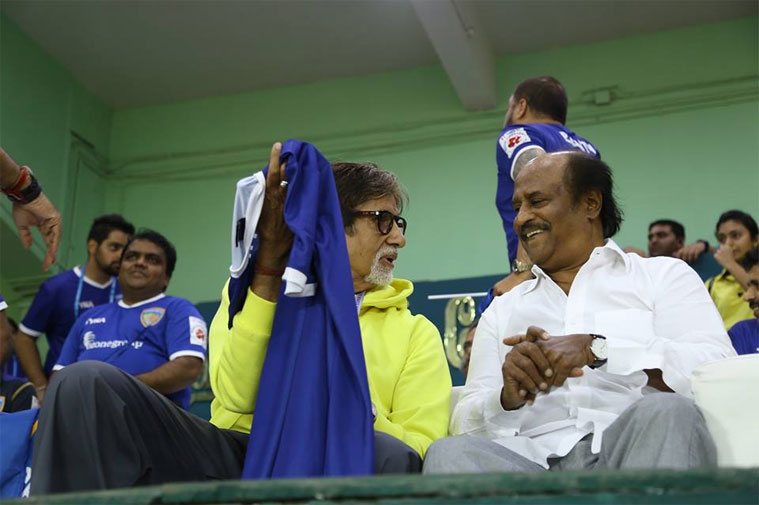 The movie stars were also joined by cricket legend Sachin Tendulkar, co-owner of Kerala Blasters FC.
Amitabh had shared on his official blog srbachchan.tumblr.com: "In distinguished company – Rajnikanth and Sachin – and the glory of victory by our team ChennaiyinFC has added that extra zing in our moods and in our steps."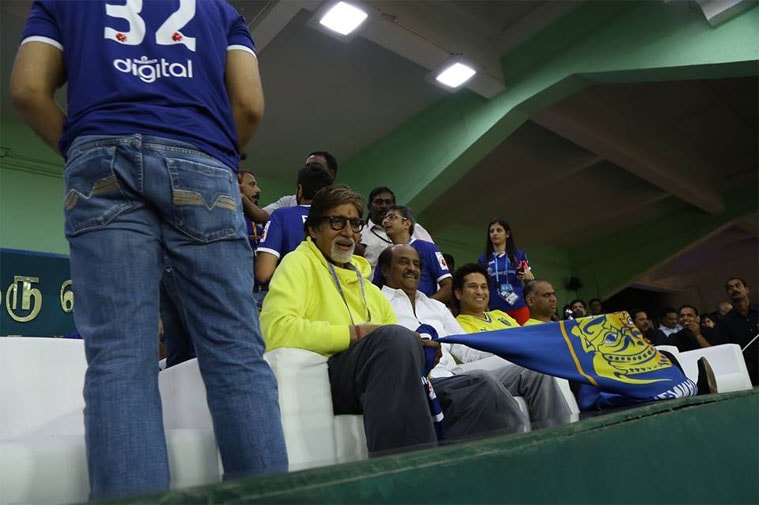 📣 The Indian Express is now on Telegram. Click here to join our channel (@indianexpress) and stay updated with the latest headlines
For all the latest Entertainment News, download Indian Express App.