A film on unsung heroes, war or army is nothing that we have not seen before. But there is a story that needs to be told, and Tigmanshu Dhulia brings it out in a way that gives you goosebumps. The director, who has given us Paan Singh Tomar and Saheb Biwi Aur Gangster among other exceptional films presents the story of three officers of the British Indian Army — Colonel Prem Sehgal, Colonel Gurbaksh Singh Dhillon, and Major General Shah Nawaz Khan — who were prisoners of war in Malaya, Singapore and Burma respectively.
Your next film, Raag Desh, is about the trial of Indian National Army (INA) officers in 1945 by the British on charges of treason, among others. What got you interested in the subject?
I was offered two films by Gurdeep Sappal, CEO of Rajya Sabha TV — one on Sardar Vallabhbhai Patel and another on the trial at Delhi's Red Fort. Since I was an assistant on Ketan Mehta's Sardar (1993), which was also my first film experience, I took this up. I thought I would never get this kind of opportunity in Bollywood — no producer or corporate house will fund a film on Netaji Subhas Chandra Bose or the INA.
Not many people know about this part of India's history. They are more interested in the mystery around Netaji's death, not in what he did. I believe in his ideology. He was a very secular man. In Raag Desh, there is a scene in which he visits Bahadur Shah Zafar's grave in Rangoon and promises to bring his remains back to India one day.
What was your source for the script?
Fortunately, this is recent history. There are several books on it. Accounts of his family members are available. Filmmaker Shaad Ali, who is my friend, is the grandson of Prem Sahgal, one of the first INA officers to be tried along with Shah Nawaz Khan and Gurubaksh Singh Dhillon. Shaad's grandmother is Laxmi Sahgal, a well-known INA officer, and I have met her several times. Many images of World War II are also available. It took us a year to write the script. Compared to this, for Paan Singh Tomar (2012), we had no available material. We met his relatives and wrote the script in three months.
Do you always write the movies you direct?
I am good at writing. For me, it is like directing a movie on paper. I block my scenes when I write. When we execute them, there is no discussion on the sets and there is a lot of clarity. This happens in the case of a lot of writer-directors.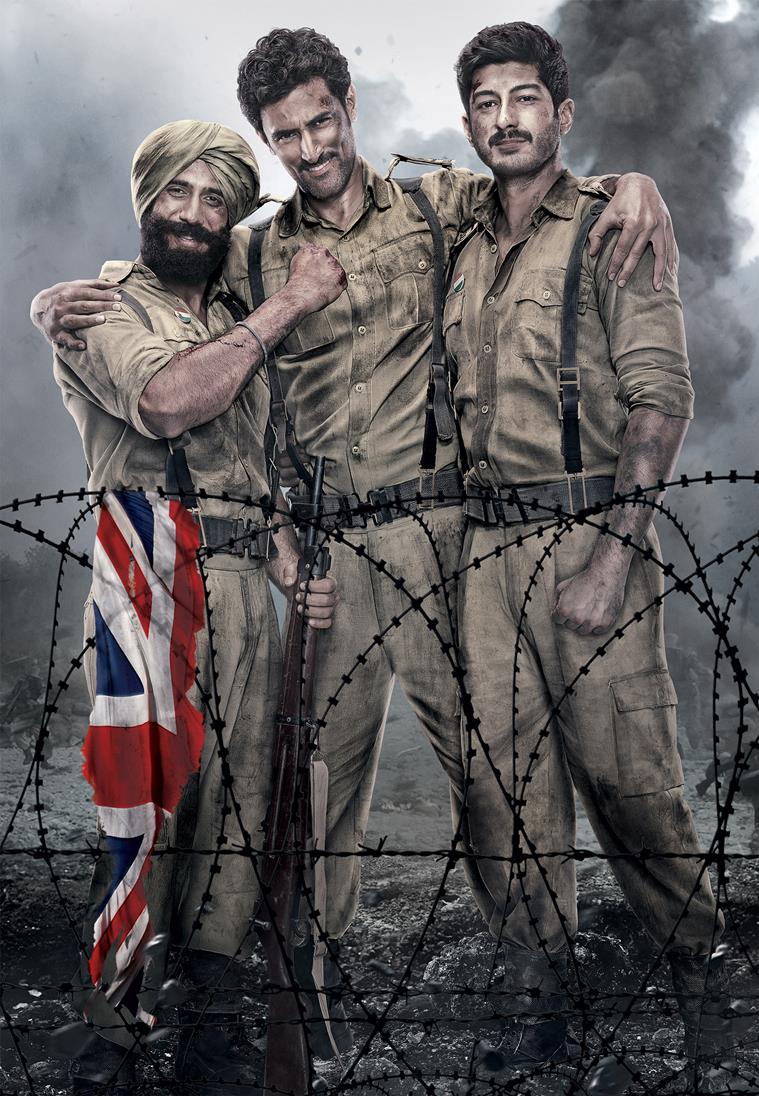 You have brought fascinating stories of smaller towns to the mainstream.
Those are the stories I know of. Any movie which is detailed connects well with the audience. That detailing is missing today. Everybody and every city has started looking the same. There are malls everywhere. People are wearing the same kind of clothes. The attitudes are the same.
Many of my colleagues, who started together, came from outside Bombay. This includes directors such as Anurag Kashyap, Dibakar Banerjee, Anurag Basu and Sriram Raghavan. We have our kind of storytelling even though we have lived here for more than two decades now.
I still can't say I am from Bombay. I get lost when I go to Khar. I moved here in 1993, soon after the bomb blasts, after finishing Bandit Queen (1994). I love the people and their carefree attitude. Here, people don't have to be conscious of their social identity. Even then, I feel like an outsider. That's why I go back to my small-town experiences.
How do you keep that experience alive?
I go back to the mountains in Uttarakhand. These days, I collect stories by talking to people I meet on location. I hate shooting in the city and consciously try to travel outside for movies.
[But] I don't seem to see my characters in contemporary society. That's why I go back in time. As a writer-director, something — either the geography or the period — should excite me. If I have to make a movie about 2017, it would be dark and grim.
You made a mark as a director with your debut, Haasil (2003). Was it borrowed from real life?
Usually, the first film of a director is very good. The story of Haasil is inspired by a friend's. He was in love with a girl in Mathura. But a local goon, who he was friends with, ended up marrying her. I chose to set the love story in Allahabad. Since I had first-hand knowledge of the story, writing its script was very organic and detailed.
What drew you to theatre?
I used to play the guitar; my two elder brothers did theatre. Later on, I started doing theatre too. I joined the National School of Drama (NSD) in 1986 after graduation.
I chose NSD because I wanted to join an institution that allows creativity. If I had got through to FTII, I would have gone there. By the time, I graduated from NSD, I was disillusioned with theatre. Luckily, soon after graduation, I got Sardar. I became Pradip Krishen's assistant in Electric Moon (1992) and later became the casting director for Shekhar Kapur's Bandit Queen.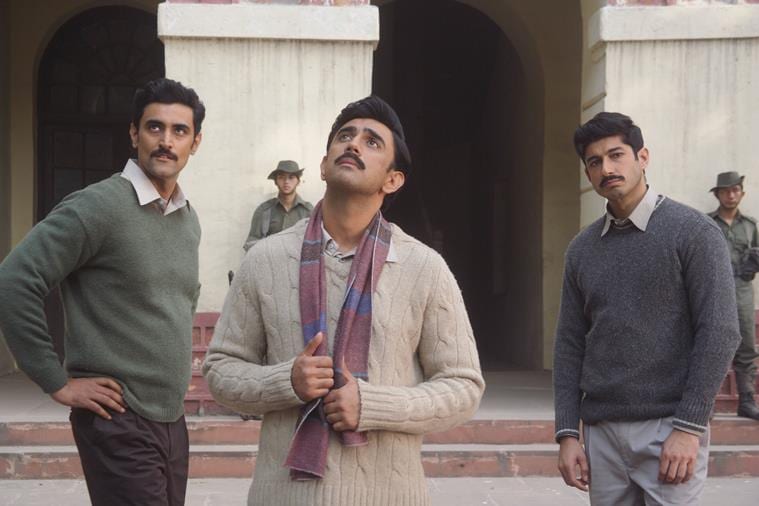 What impact did Bandit Queen have on Indian cinema?
Had there been no Bandit Queen, Satya (1998) and Dil Se (1998) wouldn't have been there. Mani Ratnam, Ram Gopal Varma and Shekhar formed a company called Indian Talkies. Dil Se was the first film it produced. I wrote the dialogues for it. Mani and Ramu were very impressed with Bandit Queen. Ramu started Satya soon after. A lot of actors from Delhi, who had acted in Bandit Queen, moved to Mumbai. This included Manoj Bajpayee, Saurabh Shukla and Seema Biswas. Mandi House khaali ho gaya tha. Bandit Queen encouraged the making of realistic, engaging, tense and dramatic movies. It is a milestone in my career.
Why did Dil Se not enjoy the success of Roja and Bombay?
Commercially, it did not get that recognition. The only problem with it was the climax. It could have been something else and I don't mean a happy ending. Dil Se is more evolved than Roja and Bombay. Its images are breathtaking, especially the title song. No one shoots songs better than Mani Sir. He is a genius. So, I have worked with two geniuses — Mani Sir and Shekhar (laughs).
You said you were bullied into acting by Anurag Kashyap.
Since Anurag had acted in my movie Shagird, he wanted to get back at me. That's why he made me act in Gangs of Wasseypur I and II (2012) as Ramadhir Singh. After that, I have done some more cameos because the directors are my friends. Recently, I shot my portion as Shah Rukh Khan's father in Aanand L Rai's next.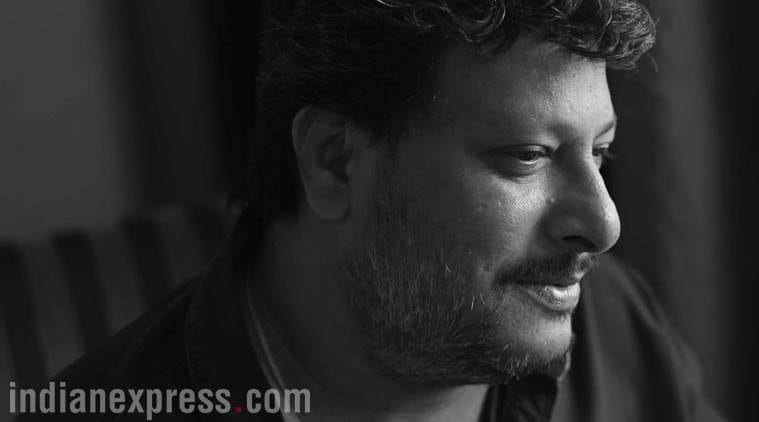 You are from NSD. How come you are shy of acting?
During my second year at NSD, I realised I was a very bad actor. For the Hindi adaption of Henrik Ibsen's play The Wild Duck, we were asked to read out the lines. Being from Allahabad, my Hindi was good and I was cast as the lead actor. A lot of money was spent on this production. But it was a flop. I decided to never act again. When I started wondering what went wrong, I realised that the translation was bad and the language used was not everyday Hindi. That encouraged me to write. I started translating works of Neil Simon, Arthur Miller, and several African plays. As part of the course, I used to go to Allahabad on holidays and direct plays. I did Athol Fugard's The Island, John Steinbeck's Of Mice and Men and Bertolt Brecht's The Informer with our local group.
Have you thought of tapping into the video streaming services now?
Of course. I know people are working on projects for Netflix and Amazon. I want to wait and watch. Let the frontrunners take the bullet. Let me understand the whole arithmetic and logistics. This is a space for people who want to tell out-of-the-box stories. After some years, only big films are going to run in theatres. Baahubali has indicated that. These platforms will provide exhibition space to small movies. American television is good today because the talent has moved from the movies to make these series. That will happen in India too.