Priyanka Chopra,is soon going to launch a milkshake named after her second international single Exotic.
The song also features international rapper Pitbull.
In Pics: Priyanka Chopra shoots Exotic with Pitbull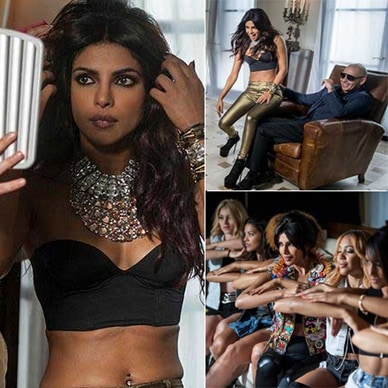 Priyanka will be launching the milkshake at a famous Hollywood milkshake place later this month.
While the beverage in question is scheduled to be launched later this month,Priyanka will apparently be reaching out to her twitter fans for feedback on what the flavor and ingredients of the shake should be.