While the whole world celebrated International Yoga Day in their own manner, how can the two limelight seekers — Rakhi Sawant and Poonam Pandey — be left out? Both Rakhi Sawant and Poonam Pandey has always made news for the wrong reasons. Among the thousands of photos being shared by the celebs flaunting their own postures and aasanas, Rakhi Sawant and Poonam Pandey photos stood out given their preference for 'hot yoga'.
Poonam Pandey shared a photograph of hers with the caption, "A Yoga Pic for you..#InternationalYogaDay 💋." Poonam also made sure that her pictures grab the eyeballs for all the wrong reasons. Poonam first came into limelight when she had announced that she would strip if Indian Cricket team wins the 2011 World Cup. Although India had won the title, Poonam did not strip, apparently because BCCI did not allow her to do that.She has ensured such stunts keep her famous for beig famous.
Both Poonam and Rakhi are known for their controversial statements and acts. Rakhi Sawant, in a statement said that following hot yoga is better then Baba Ramdev's yoga. She said, "I'm yoga addict. I prefer doing hot and modern yoga then following Baba Ramdev. I learn yoga at 'Mandeep Yoga' in Mumbai and follow it back at home. It has always help me to keep myself healthy and fit. It makes my skin glow too."
See Poonam Pandey's post on International Yoga Day:
International Yoga Day photos by  Rakhi Sawant are here: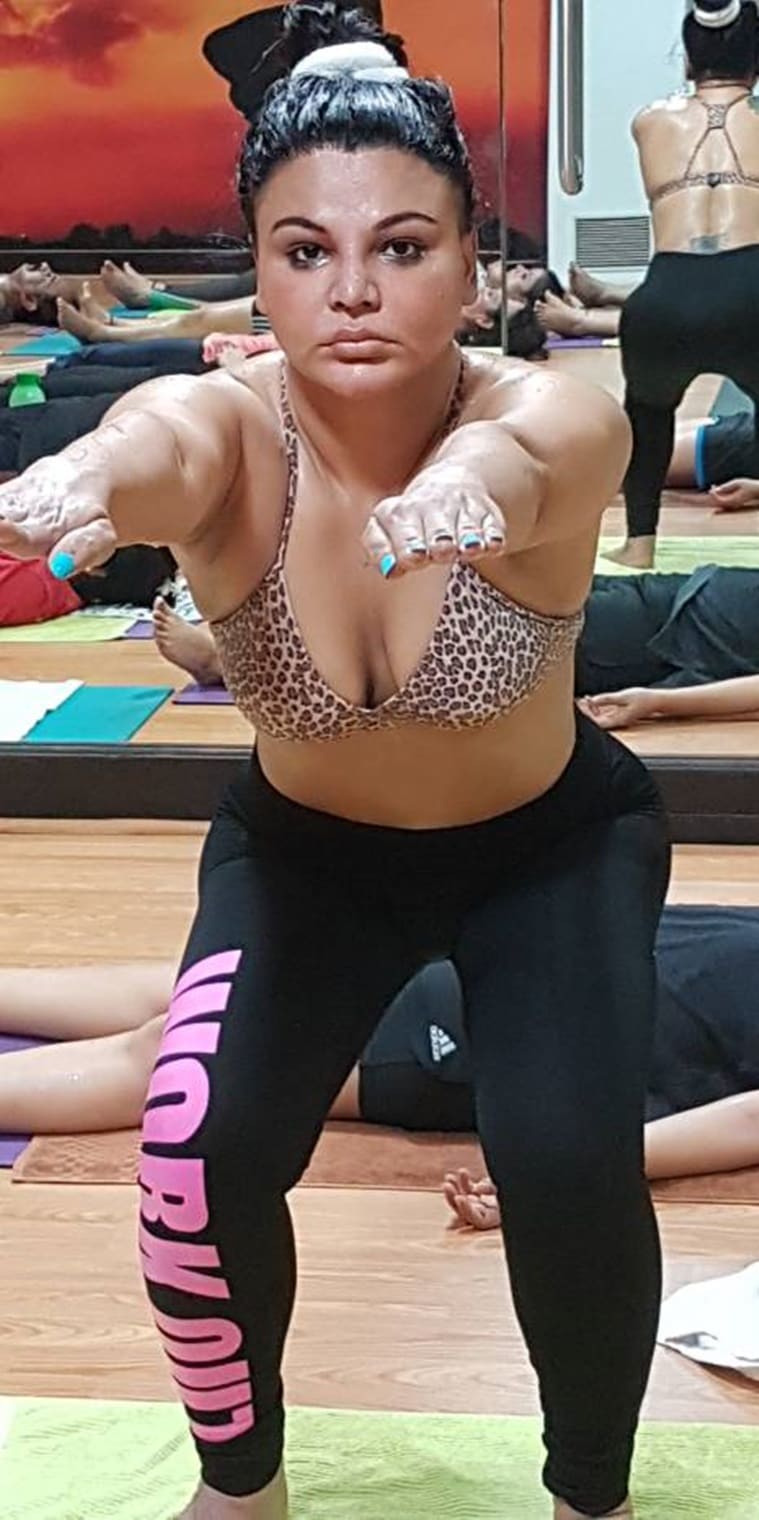 Well these photos of Poonam Pandey and Rakhi Sawant may or may not inspire you to do yoga but will definitely cause comment.
For all the latest Entertainment News, download Indian Express App