Director Nikhil Advani's D- Day was passed by the Censor Board Of Film Certification with a few dialogue cuts and a 'UA' (permitted for children's viewing with parental guidance) certificate.
Surprisingly,no cuts were ordered in verbal content regarding Pakistan.
The film starring Rishi Kapoor and Arjun Rampal,is based on on cross-border terrorism about a group of RAW agents assigned to bring a Dawood-like terrorist back to India from Pakistan.
Nikhil advani says: "I expected some objection to what could be considered inflammatory dialogues about Pakistan. But the Censor Board has not touched a single word pertaining to Pakistan."
What has gone are a few dialogues by Shruti Haasan who plays a Pakistani prostitute.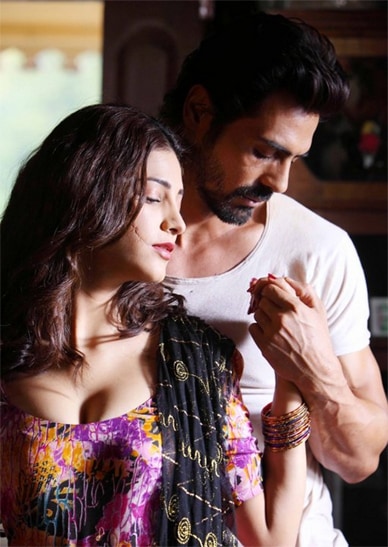 Nikhil Advani says,"These are lines where she does hardcore business bargaining with her clients. I was advised to get rid of these dialogues to obtain a 'UA' certificate. I happily took them off. My apprehensions were not about what Shruti's character has to say but about the far more important dialogues on cross-border terrorism. I am happy to say the Censor Board didn't touch any of those."