Written by
Anvita Singh
| New Delhi |
September 21, 2018 7:51:45 am
"Sirf saat suron mein itni kaabiliyat kahan ki aisi nafrat ka saamna kar sakein?" asks Naseeruddin Shah's character at one point in Nandita Das' Firaaq. Will the power of music stand a chance against all the hatred and violence? It is a rhetorical question. There's a lot happening in Das' directorial debut. We get a peek at the lives of a few characters following the 2002 Gujarat riots, and it is every bit as harrowing and complex as the real world.
Hanif (Nawazuddin Siddiqui) and Muneera (Shahana Goswami) are returning to their home, to their burnt home. The past month they had been in hiding to escape the violence that had invaded the state following the outbreak of communal tension between Hindus and Muslims. While Hanif and his wife lament their material loss, in another part of the city, Khan Saheb (Naseeruddin Shah), a classical musician, refuses to acknowledge that fear and terror are taking over his hometown. Khan Saheb is an ailing old man who lives for his music. However, one fine day he confronts reality when he steps out of his home to visit someone, and that is perhaps one of the most disturbing scenes of the movie. While returning home, Khan crosses an area that looks familiar because he remembers paying a visit to Wali's shrine in the same locality. But the shrine is nowhere to be found. They burnt it, he is later informed.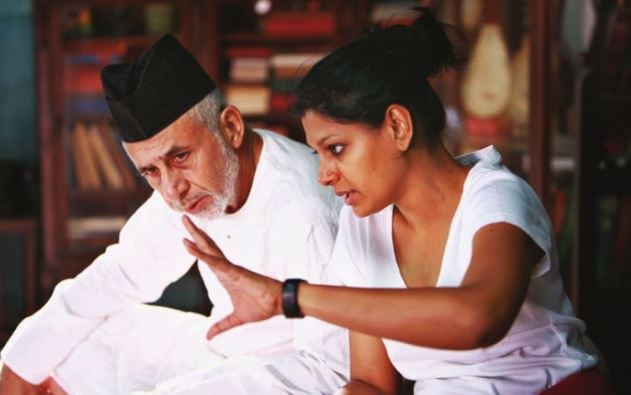 Wali Mohammed Wali or Wali Gujarati is widely considered the father of Urdu poetry. Naturally, Khan Saheb is perturbed and moved as he recounts the tales of numerous visits to Wali's shrine. The destroyed shrine is not just an insult to the great poet or what he stood for, but to Khan Saheb, it is an insult to a memory he holds dear, it's an insult to everything he holds sacred in a world he no longer understands.
Then there is the young couple of Sameer Arshad Shaikh (Sanjay Suri) and Anuradha Desai (Tisca Chopra) whose store has been burnt because of the former's religion. Sanjay Suri captures the anxiety and horror of an educated young man in a manner that is rooted in the fears of real people. There is a sequence where Sameer reveals his identity to an ignorant and a possibly dangerous cop while Anuradha beseeches him to keep his silence. "That felt good," Sameer says after the little altercation between himself and the cop following his identity reveal. To live in fear of your name, to carry that name that you are born with like a burden, what must it be like? You and I can only wonder, but that curiosity is quenched to a degree with Sanjay Suri's portrayal of Sameer.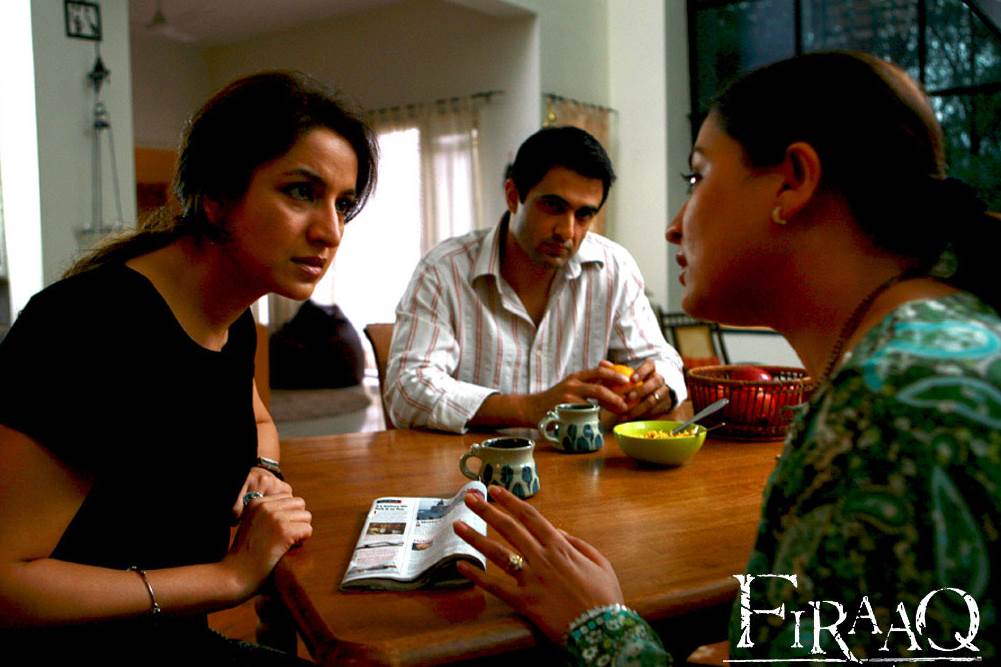 Deepti Naval and Paresh Rawal, a married Gujarati couple, have their own weight to shoulder. Deepti's character is trapped in an abusive marriage with a man who couldn't care if the whole city burnt to cinders around him, while she is constantly traumatized by a memory of a woman she didn't shelter due to her own fear and societal pressure.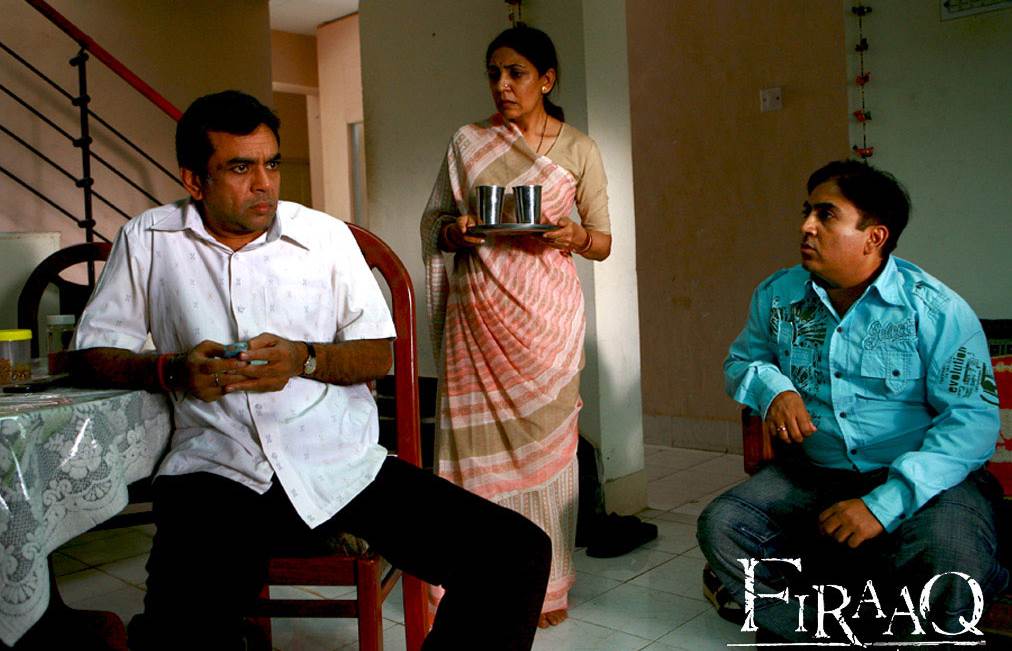 Firaaq is a haunting portrayal of Gujarat post the 2002 riots, which doesn't let you catch a break for even a fraction of a second. And that's good, because you are not meant to breathe, you are meant to absorb this anthology of 'the quest' in one go. There's just no other way.
The Indian Express website has been rated GREEN for its credibility and trustworthiness by Newsguard, a global service that rates news sources for their journalistic standards.