'Mohabbatein', the film directed by Aditya Chopra completes 17 years today and while the film is still remembered for its fabulous music and scenic locations, it generated a lot of buzz when it was released. The coming together of Amitabh Bachchan and Shah Rukh Khan for the first time on the silver screen was served as a treat for the audience and they were more than happy to lap it up. 'Mohabbatein' was also Aditya Chopra's second directorial venture. His first, 'Dilwale Dulhania Le Jayenge' was a massive success and the same was expected out of this one as well. This morning Amitabh Bachchan got nostalgic about the film and shared on Twitter, "17 years of 'Mohabbatein' .. !! time has indeed flown".  17 years on, there's still some bit of trivia that only die-hard fans of the film are aware of.
1. Karan Johar designed Amitabh Bachchan's costumes for the film.
2. Amitabh Bachchan's film career was revived after this film. He hardly had any film offers back then and so he approached producer Yash Chopra for an opportunity. Yash Chopra then offered him the role of Narayan Shankar.
3. The exterior of Gurukul was shot at Longleat House in Wiltshire, England.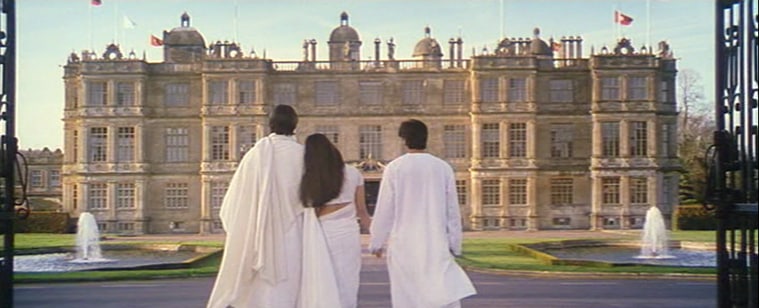 4. It is rumoured that Shah Rukh Khan said yes to the film even before he read the script. Prior to 'Mohabbatein', director Aditya Chopra and SRK had already worked in the successful 'Dilwale Dulhania Le Jayenge' (1995).
5. Aishwarya Rai's face was not revealed in the trailer of the film.
6. Shah Rukh Khan's character in the film is called Raj Aryan. Raj was his character's name in 'DDLJ' and Aryan is his son's name in real life.
7. The makers had initially planned to cast a female actor opposite Amitabh Bachchan and had approached Sridevi for the same.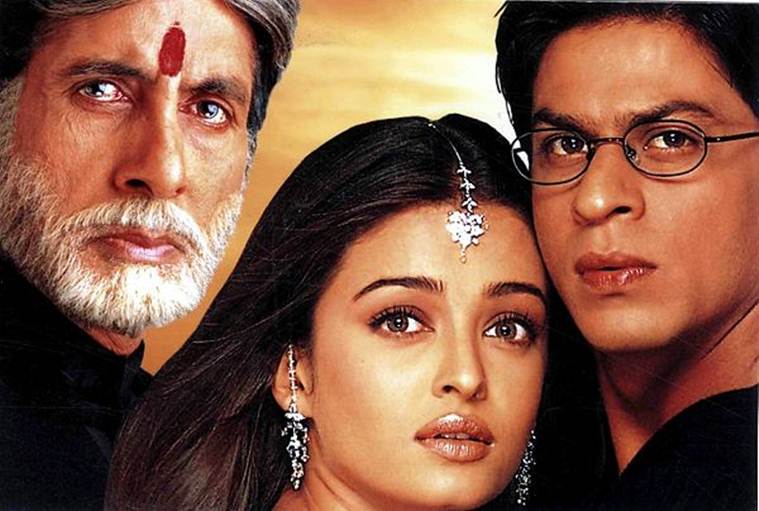 8. Five actors made their debut with this film. Jugal Hansraj made his debut as a lead actor in the 1994 film, 'Aa Gale Lag Jaa'.
9. Jugal Hansraj injured his foot during the filming of the song 'Aankhein Khuli'. He had to wear a cast for the rest of the filming.
10. The film ended up winning 4 Filmfare awards during that year.
📣 The Indian Express is now on Telegram. Click here to join our channel (@indianexpress) and stay updated with the latest headlines
For all the latest Entertainment News, download Indian Express App.