1) The descendants of Peshwa Bajirao and Mastani have accused the makers of misrepresenting the historical characters. It started when the now famous song, 'Pinga' was released, featuring Deepika Padukone and Priyanka Chopra who play the roles of Mastani and Kashibai respectively. A petition has been filed stating that the song 'Pinga' is offensive to Marathi culture. A descendant of queen Kashibai Peshwe, who wished not to be named, claimed that Kashibai suffered from an arthritis-like ailment at a very young age and was bed-ridden for most of her life. She also suffered from asthma, and hence it was highly impossible that she danced with Mastani.
2) There was also much disapproval to the costumes that Deepika and Priyanka wore in the song, 'Pinga'. A letter was sent to Sanjay Leela Bhansali stating that the outfits were not worn by royal ladies, nor was dance a part of their culture.
3) The descendants of Peshwa Bajirao I and Mastani also expressed disgust at the scene where Ranveer Singh is seen pouring water over Priyanka Chopra's head. "Those are private moments. How can you show that? We agree with cinematic liberty but the dignity of the person should be kept intact," said Uday Singh Peshwa.
4) Bajirao's wives, Mastani and Kashibai, played by actresses Deepika Padukone and Priyanka Chopra share many scenes together. However, descendants claim that in real life, Bajirao's wives met only once formally.
5) Mastani's descendants also protested against the now popular dialogue 'Bajirao ne Mastani se mohabbat ki hai, aiashi nahi' terming it downright vulgar and shameful.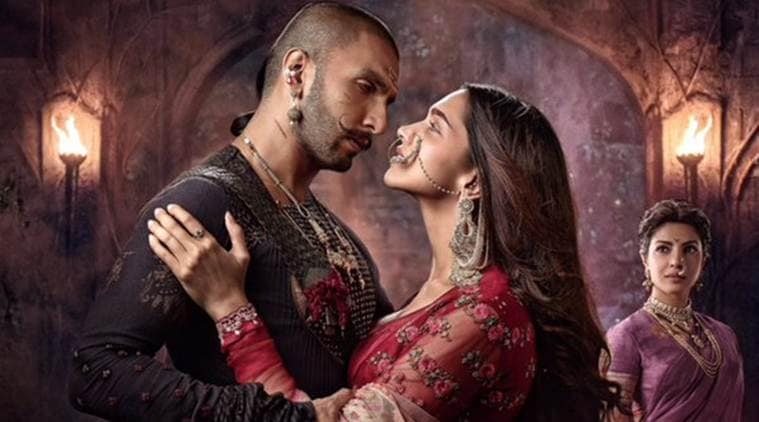 6) While Peshwa descendants had no problem with the actors (Ranveer Singh, Deepika Padukone and Priyanka Chopra) essaying the roles, Mastani descendants were not convinced with the actors chosen to play their ancestors.
📣 The Indian Express is now on Telegram. Click here to join our channel (@indianexpress) and stay updated with the latest headlines
For all the latest Entertainment News, download Indian Express App.
The Indian Express website has been rated GREEN for its credibility and trustworthiness by Newsguard, a global service that rates news sources for their journalistic standards.