It's been the worst of years. And, paradoxically, also the best. A handful of reel women have dared to stake the sacrilegious claim that they too exist as flesh-and-blood-characters, not just prettified dolls or stereotyped clichés. That prerogative is not just male. They have said #MainBhi.
After the lid was comprehensively blown off Miramax boss Harvey Weinstein's long years of sexual harassment and the shameful, complicit silence of those in the know, a phalanx of women, ranging from actors to assistants to anyone he may have taken a passing fancy to, have found the courage to go on record; horrific instances of abusive, demeaning behaviour are still pouring in against Weinstein and other powerful predators like him who run not just Hollywood, but other establishments (academia, social sector, etc), where the power structure is overwhelmingly male-oriented. These women, and so many many others, have all said #MeToo.
Me Too. Main bhi. The combination couldn't have come at a better time. Sometimes, the real and the reel entwine, breaking through bleakness, and leaving us with the hope of a better tomorrow, however faint.
2017 will be remembered as the year of the emergence of the strong female character, spending substantial screen time on journeys to find herself. Here's a round of applause for Anaarkali, buaji and her three cohorts, Mimi, Simran, Sulu, Insiya, Nagma, Jaya. For Alankrita Shrivastava, Konkona Sensharma, Avinash Das, Hansal Mehta, Advait Chandan, Tanuja Chandra, Suresh Triveni. For Ratna Pathak Shah, Swara Bhaskar, Kalki Koechlin, Vidya Balan, Kangana Ranaut, Zaira Wasim, Meher Vij and Parvathy. They have taken a step, or two, forward. They have shown that difference is possible.
Leading ladies in mainstream Indian cinema, especially Bollywood, were for years forced to fit into an either/or binary: "devi" or "daayan" ; "sati-savitri" or "buri aurat". The one-note vamps duly vanished, and for a while in between it looked as if Bollywood was showing signs of growing up, giving us real, complex women, poised to provoke and challenge.
But the last few years have seen a disastrous roll-back, a shocking regression: the insistence on the virtue of the virginal good woman, the right to permanent deflowering vested in her man, has made a roaring comeback. It is all of a piece with the shrill outrage being mounted against Sanjay Leela Bhansali's Padmavati, a film no one has seen yet. The noise is beyond ridiculous, because from what it looks like, from its trailer, it appears to be a proper little primer for "good" women. Princess Padmavati will have her eyes cast down, only to look up adoringly at her husband. She will dance only for him. She will not be an object of fantasy for a Muslim ruler (the question of her fantasies doesn't even arise).
Meanwhile, in the real world, Hadiya shall not switch religions: if she dares to, she will be consigned to being a ward of the state, her adulthood at stake because she exercised her own agency.
Whether it be Hadiya waiting to reunite with her husband, or the mythical Padmavati, struggling to make an appearance on screen, the right to decide, to take any kind of life decisions, is seemingly not for the woman to make. Everyone else, especially if they are of the male sex or persuasion, has no hesitation in jumping right in. It is the courts, the teachers and parents who are controlling Hadiya; it is the so-called experts and miffed Rajasthan royals and unemployed male "armies" upholding Rajput honour who have confined Princess Padmavati, and refused to let us, the viewers, decide whether we like the film on its own merits. Which is the only metric that a film should be judged on: will it sink or swim?
For those of us who have been witness to the slow, painful unshackling of female characters in Bollywood, Twenty Seventeen has been a mixed year. But on balance, I'd say that it is a move forward. Some visuals, strands, characters have left us with joy, and a feeling of cautious optimism.
Picture this: a middle-aged woman discovers the pleasure principle, whether it comes out of reading squelchy novels, or chancing upon her own intimate tingly erogenous zones. Lipstick Under My Burkha, directed by Alankrita Shrivastava, is one of 2017's break-out films in the way in which it re-centres our gaze, and makes it female. Shrivastava waged a prolonged fightback against the CBFC ban (because it was "lady-oriented") by holding on to her film, and counting the number of international film festivals the film was feted at. It was finally given the go-ahead by the Film Certification Appellate Tribunal, often the last resort of filmmakers in India, and as often the body that does come to their rescue.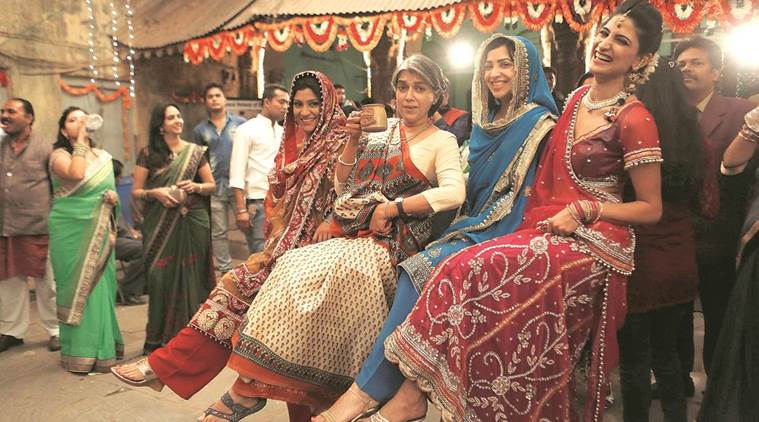 The four principal characters in Lipstick… are all women — a pretty college girl, a young woman who works as a beautician, a wife-and-mother-of-three, and the middle-aged bua. They all are confined by the rigid lakshman rekhas drawn and enforced by men and women who have themselves been shaped and buffeted by ugly patriarchy. The burkha is both physical and notional. The women are all on-the-surface fine, but seething underneath. Then, one by one, they locate the sweet spot which allows them to move forward, duck sideways, do something to break the stasis. The ecstasy on Ratna Pathak Shah's face as she creates a personal oasis in her bathroom, water coursing down her body, making her fully aware, fully alive, is one of my stand-out movie moments of the year.
All these women are themselves. They are also representative of us. In trying to create comfort zones within conflict, where they can breathe. Where they can be who they really are, and not have to wear masks or burkhas to please those who they live with.
Sex is a plot point, a pivot, a lever. Hindi films have always been wary of showing it like it is: in 2017, some strides have been taken. The Lipstick… gang discovers that volition is everything: the beautician who has no compunction in showing that she wants it, the wife who gets the better of, in her own way, her cold husband, the buaji whose eyes widen and close in wonderment. These discoveries come wrapped in strikingly new visuals for our hidebound cinema, their very creation an act of pushback.
A woman going after a man for a quick roll in the hay may be problematic, because it is a tricky trope. But it also reminds you that men who have done the same thing, on or off screen, have almost always been given a long approving rope: boys will be boys, needing to sow their wild oats, how else will they learn? So it's fine if a woman is shown wanting it, without having to be shown as wanton. Or to have to explain why. What's entirely wonderful is to be able to participate in these discoveries: to be engulfed in passion, lost in it.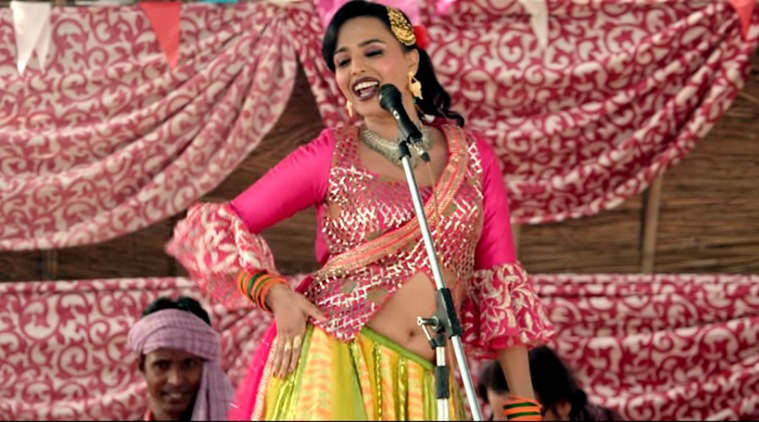 Picture this, too: a young woman who sings raunchy lyrics laden with double-meanings, in a lusty, full-throated voice, standing up to the men who want to exploit and use her. Directed by Avinash Das, Anaarkali of Arrah gave us a leading lady who had been on the fringes till now. The naachne-gaanewalis of old-style Bollywood became the new age Item Girls, who came to shake their stuff and disappear. Anaarkali is different. She is plumb in the centre. She is the story. Her plotting-and-planning to take on the rapacious men who surround her is a bit contrived, but given the hardscrabble life she lives and the contempt she has to face, all you want to do is to clap and cheer when she wins. Anaarkali may be a woman who caters to men-only evenings, where raunch is the over-riding theme. She may be sexually active. But she is not easy. She will not roll over and ask to be petted when a man growls at her. If she will take a man to bed, it will be of her own choice.
Swara Bhaskar is superb as Anaarkali. She channels the fear, the hurt and the vulnerability underneath the thick skin she dons to do what she does. Anaarkali's story, fuelled by Das's strong feminist vision, is powerful precisely because she wants to create her own narrative. She wants to be able to choose. When Bhaskar walks down the dim-lit path, flinging her plait over her shoulder, a spring in her step, her face lit up with a smile, you smile back. It is one of the most uplifting climaxes I've seen in a long time: Anaarkali may have a difficult time ahead of her, but right then, she owns the moment. And the screen.
Simran (played by Kangana Ranaut in a film of the same name) is a woman Bollywood has not seen before. A working-class desi in America trying to hack it without getting tied to a "well-settled" NRI fellow is a real advance from the series of coy brides we have seen before. Even though the film gets derailed somewhat by its contrivances, Ranaut's headstrong Simran is glorious. One of my favourite scenes is again something I have never seen in a Bollywood film: a group of ladkewalas are sitting around Simran's living room, waiting for her to show up. She strides across and heads out, oblivious of the gathering. In a flash, the tyranny of the "checking-out-the-bride", the horrendous pressure upon the ladkiwalas negotiating the bride-price, the arrogance of the "boy's side" is dispensed with. Just for that scene, I wanted to stand up and applaud.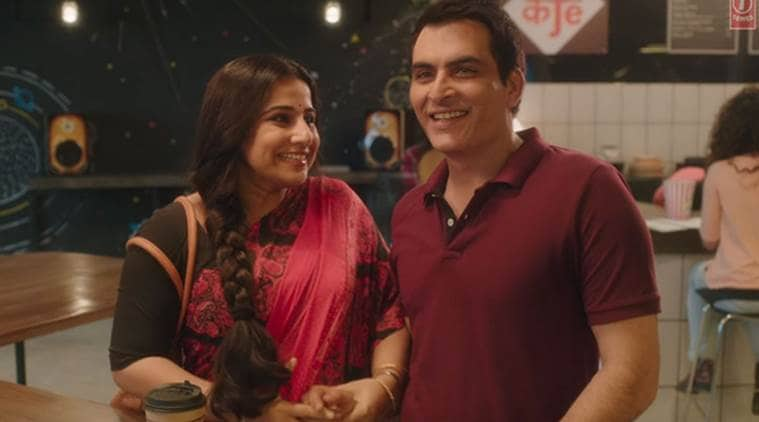 In the just-released Tumhari Sulu, the leading lady's act of rebellion is far more domestic, but equally brave. Sometimes, it's easier to turn your back completely on a restrictive environment — negotiating and finding your level, keeping everything else going, can often be more challenging. Shorn of the affectation that sometimes plagues her, Vidya Balan becomes Sexy Sulu, a happy avatar of a housewife being able to fulfill her dreams, having her cake, and eating it too. Too convenient? Sure. But hey, what's wrong with getting the best of both worlds, if that's what Smart Sulu really wants?
Konkona Sensharma's elegant directorial debut A Death In The Gunj has Kalki Koechlin play Mimi, a character who brings with her an awareness of being feline, female and wry. She is a grown-up woman, and she knows what it is to be desired. She can go on the front foot, too, and be desirous. Again, a character unfamiliar in Bollywood, which prefers its women to be vapid and giggly.
In Secret Superstar, directed by Advait Chandan, both women, Zaira Wasim and Meher Vij, daughter and mother, are winsome and vulnerable. And strong too, in the way they leave behind an abusive man. They also live under a burkha, literally so, and the flinging-off-of-it is empowering. If the movies can do it, so can we.
In Tanuja Chandra's Qarib Qarib Singlle, on-the-lookout-for-a-partner Jaya is refreshing, and, altogether delightful. It helps that she is played by an actor new to Bollywood (Parvathy is hugely popular in Kerala, especially for her strong act in Take-Off). She doesn't have washboard abs. She has a sense of style, but she is not desperate to appear stylish. In fact, there is no desperation about her at all: all she wants is to be able to connect with another person, and if it turns out to be a personable male, well, she's not about to object. A mature, good-humoured road movie-cum-romance helmed by a wholly believable woman (and man). What can be better?
A woman who knows her place has been deified in our cinema. The pedestal is a safe place — she can be worshipped from afar. Other locations which are on the approved list include the kitchen, the kotha (or equivalents thereof), with an occasional foray into the bedroom, as long as she knows how to lie back decorously and take it, because how else to procreate?
What our movies do not do well is to feature a woman, fully aware of her power, on top. Erect. An Anaarkali of Arrah can be arch but never demanding of her rights; a Durga from Kerala can be a dispenser of controlled bhakti, but never shakti. Sanal Sasidharan, one of the most exciting filmmakers in India today, is waging a lone battle against the elements ranged against his latest film S Durga (previously named Sexy Durga). Its fallout will have a profound impact on films inimical to the establishment which espouses patriarchy as opposed to creativity.
Because, of course, being sexy means you cannot be controlled. Because, of course, the concept of a fully-clothed woman being irresistably sexy is a notion that is as far away from our fulminating guardians of morality, currently out in full force, as a galaxy far away.
But we have news. In 2017, coming from space being gingerly carved out by an increasingly self-aware, fighting-many-of-its-own-entrenched-prejudices-Bollywood, we can hear the drums. Over there, still many leagues away, but coming closer. And closer.