By:
IANS
| Mumbai |
Published: December 18, 2016 4:02:17 pm
Singer Kaveri Kapur, 16, is also getting acting offers after she got noticed for her songs but they were turned down, says her mother and actress Suchitra Krishnamoorthi.
"At the moment, Kaveri has her heart set on a career in singing. I guess it comes from her mother's side of the family. But she's already getting offers for acting. We've turned down some plum offers," Suchitra said.
Kaveri is Suchitra's daughter with her former husband and filmmaker Shekhar Kapur. She has already come up with two songs — "Did you know" was released in June to a sparkling ovation from all, including megastar Amitabh Bachchan. The second single "Half a heart" is also out.
"Actually I knew what I wanted to do with my life from the time I was a child," says Kaveri.
Lest we forget, versatile career options run in Kaveri's family. Her mother moonlighted as an actress even when she was singing her art out. Kaveri's father was an actor in Bollywood before he became a globally renowned filmmaker. He still continues to switch to acting without a warning.
So, which song of her mother's does Kaveri like from the movies?
"Zindagi," comes Kaveri's prompt reply. "But is that from a movie," she asks her mom.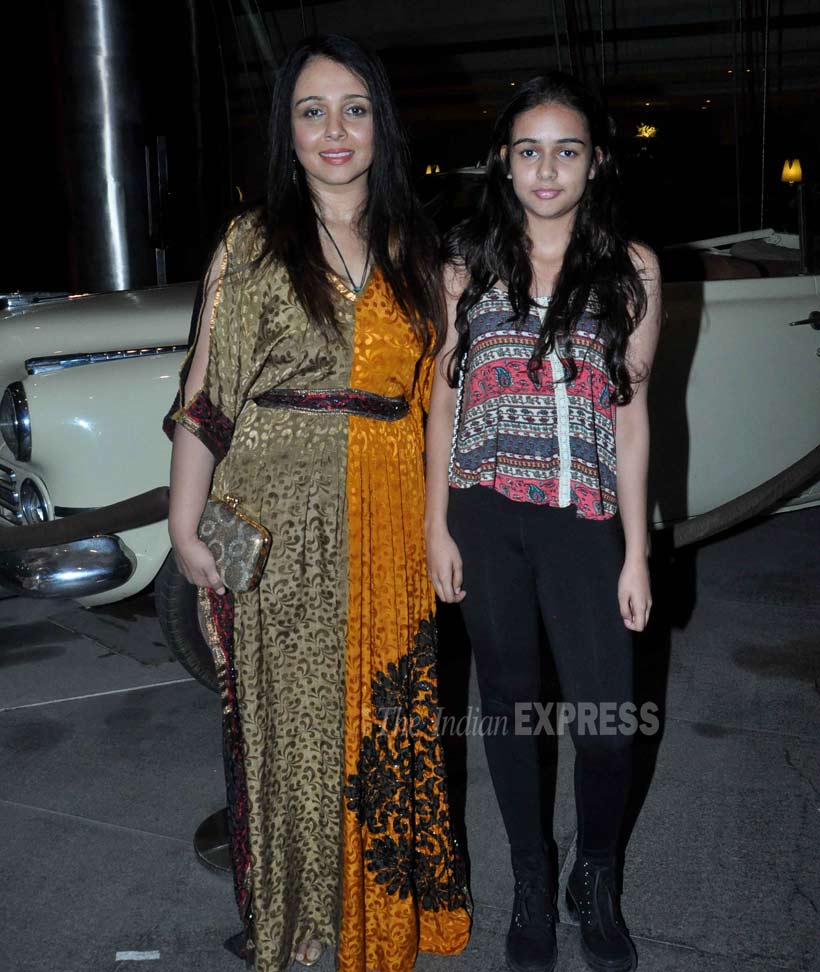 "No, it's not," mom Suchitra replies.
"I actually sang very few film songs. Even in 'Kabhi Haan Kabhi Na' (the most well-known film Suchitra acted in) I haven't sung any song, although it is widely believed that I have. Director Kundan Shah was keen that I sing in the film. But the music composers had their own ideas," she said.
Uni-focused on her music, Kaveri has big dreams of pursuing her music to as far as her father has pursued his career as a filmmaker.
Says the young talent: "I started learning classical music when I was 7. I want to keep learning and singing. I want to attend music school abroad. Today with the internet at your disposal, creating and downloading music gives you instant access to thousands of listeners. Of course once you are out there you're on your own. It doesn't matter whose son or daughter you are."
Kaveri feels no pressures of being a celebrity kid."My parents never told me what to do with my life. In fact, they've been hugely supportive of my chosen career."
For all the latest Entertainment News, download Indian Express App