This week's big Bollywood release is Irrfan Khan, Dulquer Salmaan and Mithila Palkar starrer Karwaan. Directed by Akarsh Khurana, the film revolves around the lives of three "oddballs" who take an unconventional road trip together.. Karwaan also stars Kriti Kharbanda and Amala Akkineni.
Also Read | Karwaan movie review: Too many bumps
Talking to indianexpress.com about Karwaan, Dulquer said, "Irrfan and Mithila were already on board when I was approached for the film. I quite instinctively liked the idea. I knew quite soon that I want to do it. I liked the fact that Irrfan sir was already a part of the film and I will be in a film that a lot of people will watch."
Live Blog
Karwaan movie review and release highlights: Follow all the latest updates about Irrfan Khan, Dulquer Salmaan and Mithila Palkar starrer Karwaan.
Mithila Palkar on working with Irrfan Khan and Dulquer Salmaan in Karwaan
Mithila Palkar on working with Irrfan Khan and Dulquer Salmaan, "It took me a while for me to understand that I was acting with them. I had to pinch and remind myself that I am their co-actor. Initially, it was intimidating. There was a little bit of a pressure but they did not make me feel like that. The minute we were on the sets it all went away. I was in awe of them."
Read More | Karwaan actor Mithila Palkar on co-star Irrfan Khan: He is a fighter
Director Akarsh Khurana on Irrfan Khan
Karwaan director Akarsh Khurana on working with Irrfan Khan, "With Irrfan, the team was really intimidated when he came on the sets, including me. Its almost like you got to pinch yourself to believe that now the lines that you wrote have been taken up by this man and that too so well. Soon, we realised that Irrfan is a very accessible man and all of it was just built up in our head. It is so easy to communicate with him and he has brought so much to the table."
Read More | Dulquer Salmaan: With Irrfan Khan in Karwaan, I will get a chance to be seen by more people
Karwaan actor Dulquer Salmaan on his Hindi film debut
Watch: Dulquer Salmaan and Mithila Palkar reminisce about Karwaan journey
Only Irrfan could've pulled off Shauqat, says Dulquer Salmaan
"Irrfan's character is a simple man who we would come across in our lives at some point, but as the plot unravels, he will reveal layers of Shauqat that will touch our hearts! Only Irrfan Sir could've pulled off this character. Mithila and I missed Irrfan Sir a lot during the promotions of the film. Unlike Shauqat, Avinash is quite uptight and serious in life. It was hard to keep a straight face whenever Irrfan Sir would break into an impromptu joke during the shoot. His spontaneous wit and script improvisations has really brought life into the film," Karwaan actor Dulquer Salmaan said in a statement.
Sonnalli Seygall on Karwaan
Sonnalli Seygall tweeted, "If one thing u need to do this weekend to feel happy then plss watch #Karwaan !! Such a funny, beautiful film. Director jee @MrAkvarious I loved it!! Gonna watch it again this wkend. N if that's not reason enough ofcourse watch it for @irrfank. And @dulQuer n @mipalkar such easy performances.. loved watching u guys ! It's a good one! #Karwaan."
Our verdict
Karwaan takes much too long to get to the point where the characters feel like they are together. Randomness of event is part and parcel of this kind of film, but the progression needs to feel inevitable. The execution is choppy and takes time to settle, and some of the road bumps the film comes up with, feel contrived.
Also Read | Karwaan movie review: Too many bumps
Karwaan is the most honest film of the year, says Sumeet Vyas
Sumeet Vyas posted on Twitter: "#Karwaan is the most honest film of the year. The music is spectacular and finally a film where the visual are happily married to the soundscape. @MrAkvarious has taken us all on his kinda RoadTrip and touched me inappropriately. @dulQuer is super endearing @irrfank is legendary"
Planning to watch Karwaan? Here are five reasons to catch the Irrfan Khan movie
Karwaan is a film that is all heart, says Shikha Talsania
Veere Di Wedding actor Shikha Talsania posted on Twitter: "#karwaan a film that is all heart! Thank you and congratulations dilbars @MrAkvarious & @hussainthelal and @BhatindaHouse. How wonderful are you @dulQuer ! Thank you for such an endearing performance. @mipalkar, it's so lovely to see you grow and shine Mithoo"
Akarsh Khurana on Karwaan
In an exclusive conversation with indianexpress.com, Karwaan director Akarsh Khurana said, "I think road trip films are a sub-genre in itself. But the difference really comes on the kind of skin you put on it. In Karwaan, the reason that these guys are on the trip is because a wrong dead body gets delivered to somebody. It becomes a weird reason to get people thrown into a van together so that kind of colours what happens on the road trip. So this spin on an existing world makes it interesting."
Karwaan is a true journey film, says Maanvi Gagroo
Maanvi Gagroo wrote on Twitter, "#Karwaan is a true journey film. About finding yourself through unexpected interactions. @irrfank is AWESOME! Envy that comic timing ❤ @dulQuer is just 😍😍 and @mipalkar is 👌 as usual. @MrAkvarious @RSVPMovies what a lovely film you've made"
Dulquer Salmaan on Karwaan release
Dulquer Salmaan tweeted, "#karwaan releases in the GCC & Middle East today !!! Do catch the film and let me know your feedback ! Love always !!"
Inside Karwaan screening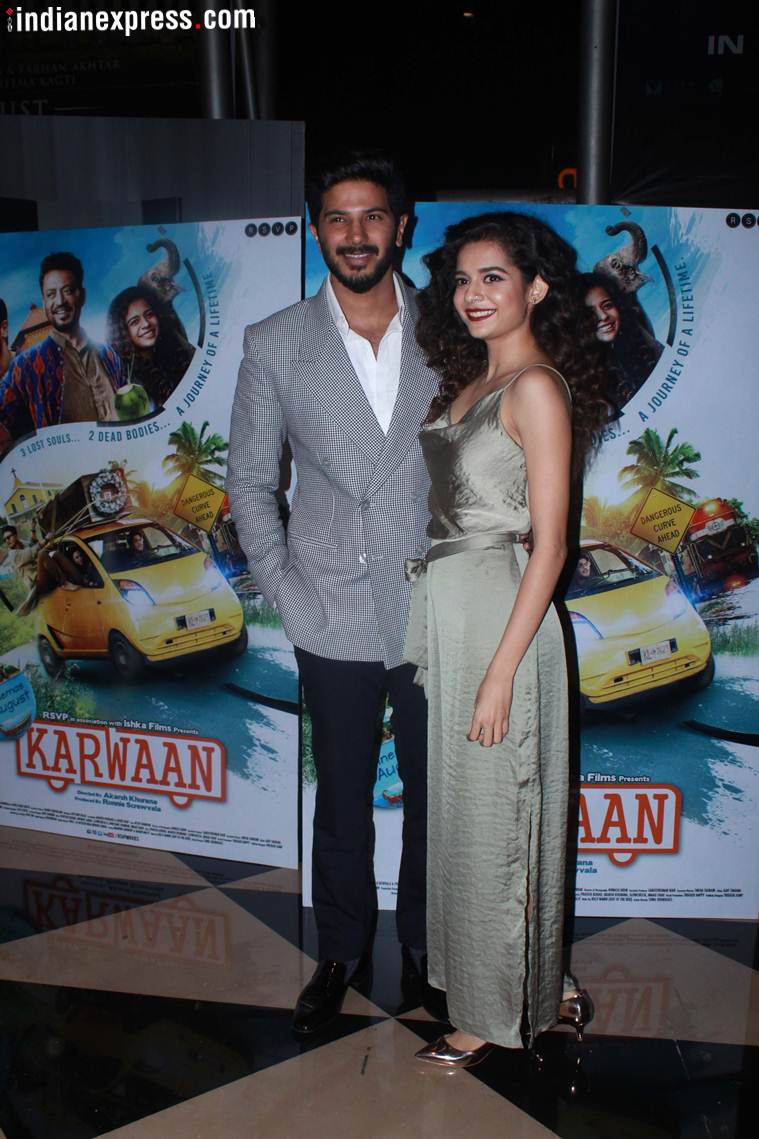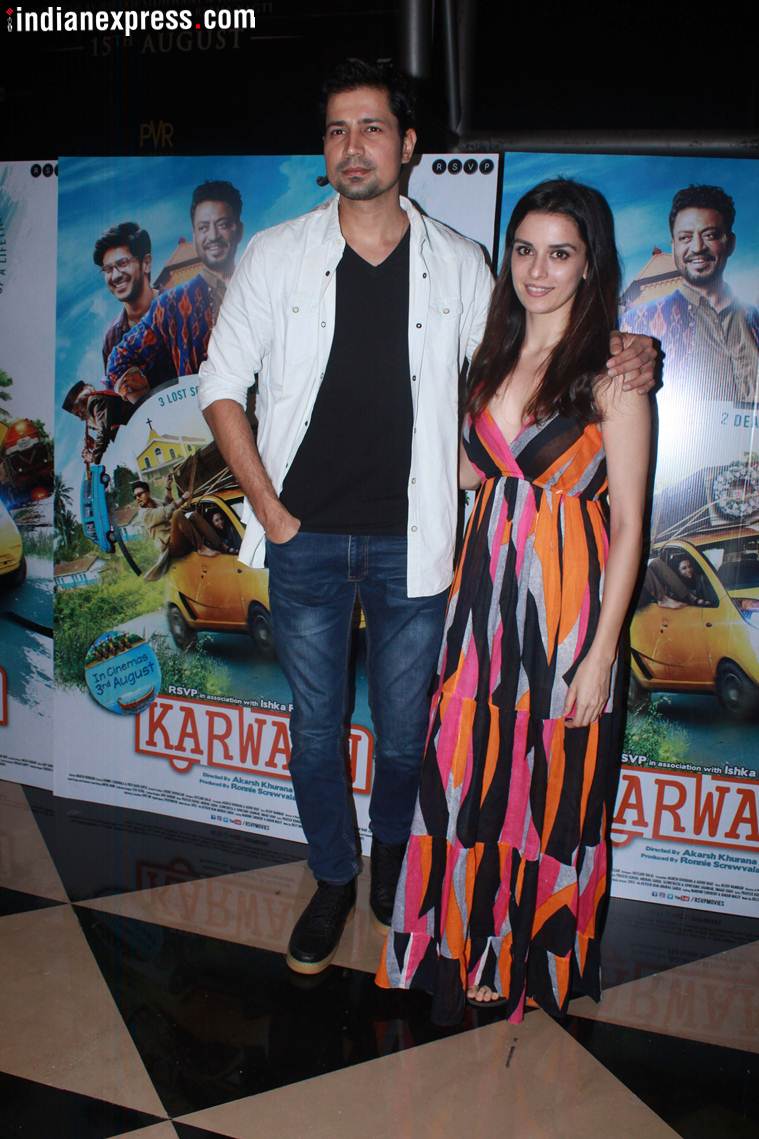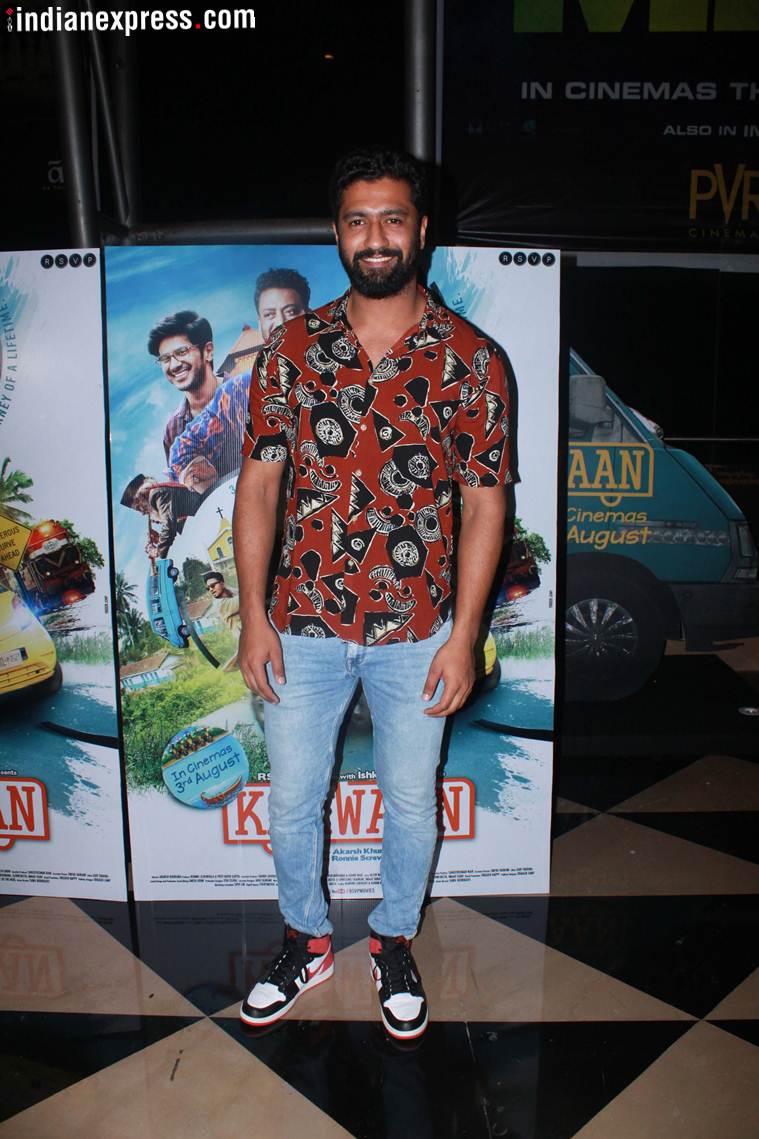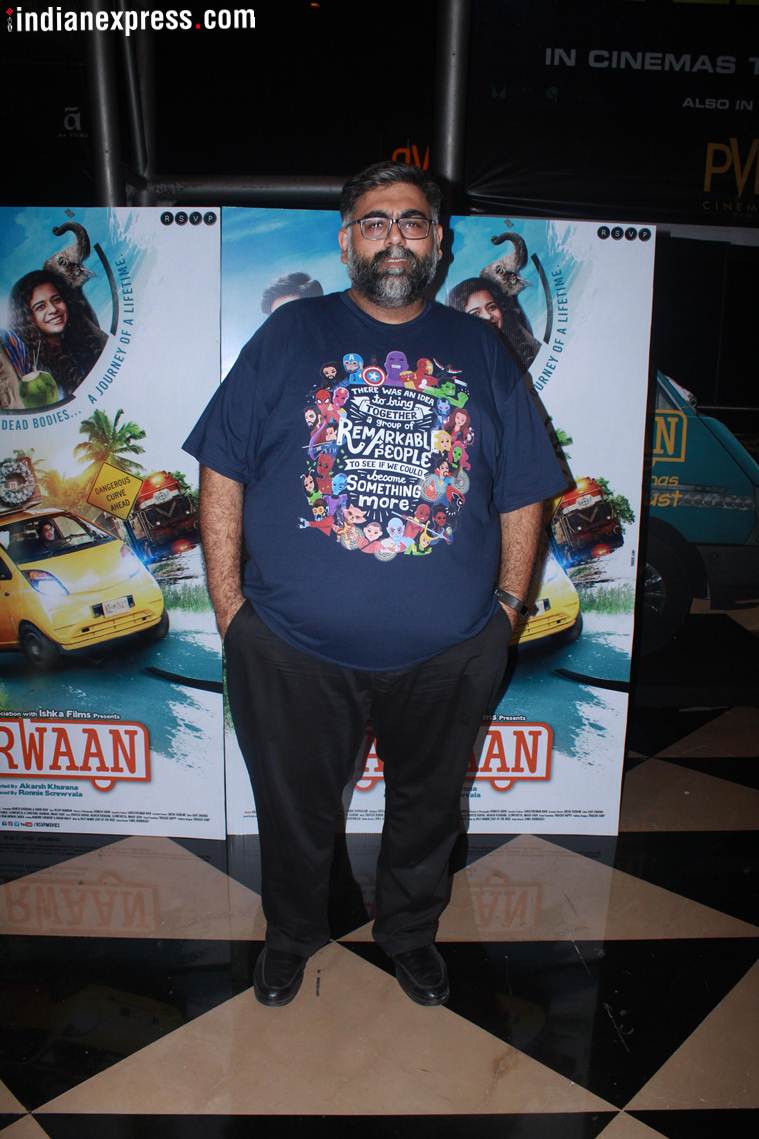 Have you listened to Karwaan song Heartquake yet?
Mantra on Karwaan
"Yaar kaun hai yeh aadmi @hussainthelal kya qatal machaya isne #Karwaan mein. dialouges of this film takes it to heights of rib tickle. Maza aaya you lovely man @MrAkvarious This film will make its mark and deservingly so," Mantra said via Twitter.
Karwaan is funny, poignant & refreshing, says Shriya Pilgaonkar
Shriya Pilgaonkar shared on Twitter, "#Karwaan is the kind of film I love to watch. Funny, Poignant & refreshing. I feel part of this karwaan in my own little way.@MrAkvarious Such a special film you've made ! Your film is a winner . So happy for you. Congrats to the cast and crew! @RonnieScrewvala @RSVPMovies. All the performances in #Karwaan are so effortless. @irrfank Sir is class apart & the soul of the film. So much to learn from him every single time @dulQuer DQ! So nuanced, and so charming ! Acing Hindi &how. Welcome to B town @mipalkar lovely as always Mithu."
Dulquer Salmaan is so good, says The Lunchbox director Ritesh Batra
Kubbra Sait heaps praise on Karwaan
Sacred Games actor Kubbra Sait wrote on Twitter: "Just walked out feeling like a humongous ball of erupting emotions after watching #Karwan How refreshing you are @dulQuer and how bright you are my darling @mipalkar and words fall short for every moment that @irrfank doesn't even utter a word. He doesn't need to. Go watch! ❤️"
Karwaan is an absolutely beautiful movie, says Vivaan Shah
Vivaan Shah posted on Twitter: "Just saw Karwaan. What an absolutely beautiful movie! Really moving and heartfelt and amazing performances and storytelling. It's a tremendously poetic and witty film @MrAkvarious Genius!!!"
Watch: Rapid Fire with Team Karwaan
Karwaan is iconic, says Ali Fazal
"TAKE A BOW @MrAkvarious @hussainthelal phaad dee!!! Maa kasam - this film is ICONIC AND HUGE AND I MEAN HUGE FOR A LOT OF PEOPLE.. and a lot of people are gonna wana look upto u all!!! Yeh safar bahut lamba chalega!! All heart. @dulQuer you were Outstanding my friend!God bless you and welcome to the Bollywood Crimescene. @irrfank bhai,aapka apna hai,ek evolved aadmi ki taareef seems like just throwing words from vocabulary. You're priceless guru. @mipalkar keep killing it with your presence on screen!!! I enjoyed every bit of you. All three of you carried us along on this mad journey! Congratulations Ahgainhhhh @MrAkvarious @hussainthelal ab gino baithke.. yeh bumper hai!! the word is SATEEEEK!!!!! @irrfank," Ali Fazal said via Twitter.
In conversation with Karwaan actor Mithila Palkar
Karwaan is an amazingly entertaining yet poignant film, says Anand Tiwari
Actor-writer-director Anand Tiwari shared on Twitter: "#Karwaan is a film that will stay with u long after the fun ride is over. @irrfank has delivered one of his most joyous performances. @dulQuer is so effortlessly brilliant & @mipalkar i m so proud to c u shine in such stellar company. But most of all so happy and proud of @MrAkvarious for making such an amazingly entertaining yet poignant film. u have always been an inspiration n i hope #Karwaan gives u wings to keep makin many more grt films. Thank u @RonnieScrewvala and team @RSVPMovies for giving us this gem."