Karan Johar is a happy dad of twins, son Yash Johar and daughter Roohi Johar. The news broke on March 5 and soon the new dad confirmed he has become the father to twins via a statement. But while his close friends are happy about the new addition to Karan's life, fans are going crazy about every little detail related to the twins. In fact, a photo of twins, said to be Karan Johar's babies, has gone viral. Despite indianexpress.com getting in touch with Karan's Dharma Productions regarding the veracity of pictures, no response was forthcoming.
While we know that the baby boy and the baby girl were born via surrogacy, a few reports revealed that the twins were born last month. While the reports suggested that the babies will be in the hospital for a few more days, sources told us that they have already been discharged from Masrani hospital.
Watch | Father Karan Johar Introduces Roohi, Yash To The World
Check the twin's pic which is said to be of Karan Johar's babies:
Though this is not the first time that a fake image of the celeb baby is hitting headlines. Be it the pictures of Kareena Kapoor Khan and Saif Ali Khan's baby Taimur or Rani Mukerji and Aditya Chopra's daughter Adira, or for that matter Karan's bestie Shah Rukh Khan's li'l son AbRam, we saw fake pictures of the tiny tots doing the rounds days after their birth.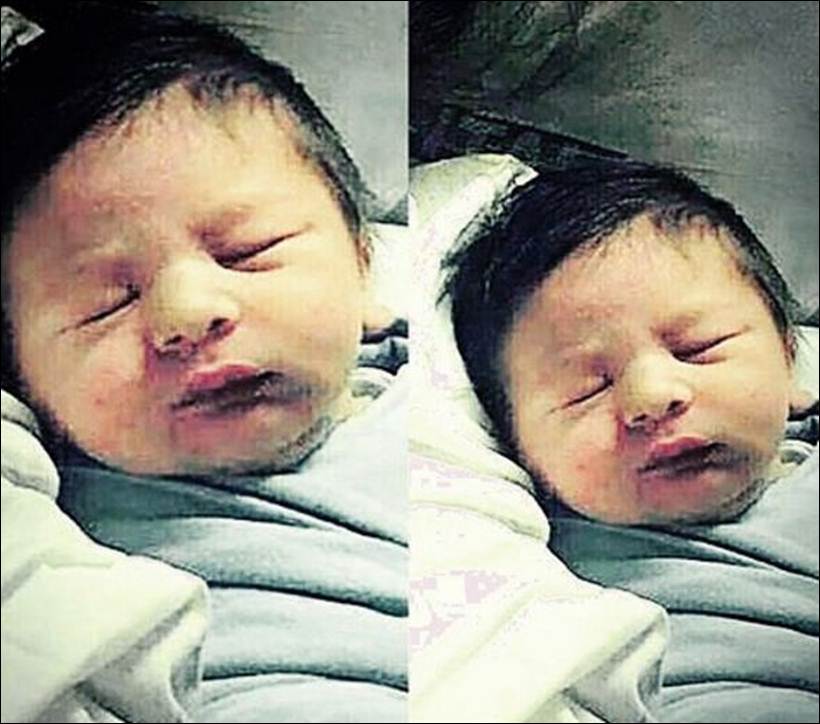 While Karan has named his son Yash in the memory of his father, Roohi is an anagram of his mother's name Hiroo. In a statement, Karan thanked the "marvels of medical science" for this happy news.
Also read | Karan Johar confirms he's dad of twins: Yash and Roohi are pieces of my heart. Read his full statement
In his statement Karan said, "I am ecstatic to share with you all the two most wonderful additions to my life, my children and lifelines; Roohi and Yash. I feel enormously blessed to be a parent to these pieces of my heart who were welcomed into this world with the help of the marvels of medical science."
He also added, "This was an emotional yet well thought out decision which I have taken after considering all the responsibilities and duties that come with being a parent. In order to arrive at this decision, I have prepared myself mentally, physically, emotionally and logistically to ensure that my children get all the unconditional love, care and attention from me and mine. I have submitted to the fact that my children are my world and priority. My work, travels and social commitments would have to take a back seat and I am prepared for that. By the grace of God, I have the most caring and supportive mother who will be an integral part in the upbringing of her grandchildren and of course, friends who are family."
📣 The Indian Express is now on Telegram. Click here to join our channel (@indianexpress) and stay updated with the latest headlines
For all the latest Entertainment News, download Indian Express App.