Written by
Samarpita Das
| New Delhi |
Updated: March 6, 2017 8:07:47 pm
Neither Kapil Sharma, nor Kangana Ranaut, nor Nawazuddin Siddiqui had to speak fluent English to win us.
If you didn't grow up listening from your parents and teachers that speaking fluent English is one of the most important things you need to learn, you have probably had a perfect childhood. We often wrongly assume that to live a better life in a metro city, you need to walk English and talk English. On Koffee With Karan, Kapil Sharma rightly pointed out that people say it with a lot of pride that they can't speak Hindi, but that's not the same when it comes to referring to the English language. The whole show was conducted in Hindi and a tinge of pride was noticed in Kapil Sharma for not knowing a foreign language.
Five years ago, Gauri Shinde in her debut film English Vinglish introduced us to a housewife who failed to get the minimum respect from her own family as she doesn't know English. Sridevi's character had been a housewife-cum-entrepreneur who made her own money by making laddoos. Did she really need a language course for that? Yet she enrolled in an English speaking course to win her family's respect. While that was in reel life, here are a few celebrities who proved that you needn't have to speak fluent English to be successful.
More from the world of Entertainment:
Kapil Sharma
Get ready for the funniest serving of Koffee yet, as @KapilSharmaK9 will be taking the couch this Sunday on #KoffeeWithKaran! pic.twitter.com/Hg8h2XXk0J

— Star World (@StarWorldIndia) February 27, 2017
Kapil Sharma is one of the most popular persons in India today. He has more followers than Bollywood's darling Karan Johar, he has more ratings on his comedy show, The Kapil Sharma Show than Koffee With Karan. Why? Because the truth is Kapil's style is more down-to-earth than Karan Johar. The glamorous star-stricken world may capture your glance but ultimately you would wish to watch something more relatable and funny than watch stars who shed tears because they got cheeseballs for lunch. Kapil Sharma is one of those comedians who openly makes fun of his English and he was even more adorable when he confessed that he fails to understand what Katrina Kaif tries to say.
Also read: Koffee With Karan Season 5: Kapil Sharma has a huge crush on Deepika Padukone and his other confessions. Watch video
Kangana Ranaut
Kangana Ranaut has come a long way since her debut in Gangster. During the chat show Koffee With Karan, she opened up on how her superiors once made fun of her for not knowing English, that including Karan Johar himself. She took everyone by storm with her in-your-face attitude when she called Karan Johar the 'flag bearer of nepotism'. Her words probably acted as a reminder to all the biggies in the industry that who have tried to bury her in the past, didn't know she was a seed.
Also read: Koffee With Karan Season 5: Queen Kangana Ranaut and Nawab Saif Ali Khan keep the show royal till the end, see pics
Nawazuddin Siddiqui
During an exclusive chat with the indianexpress.com, the actor had politely told us that he would be more comfortable if the chat is conducted in Hindi. Nawazuddin Siddiqui is one of the most respected actors internationally who received a standing ovation at Cannes Film Festival in 2016 for his performance in Raman Raghav 2.0. He recently featured in Oscar-nominated film Lion also starring Dev Patel and Nicole Kidman. The actor began with minor roles in Munnabhai MBBS and Dev D, but soon went on to become one of the most critically acclaimed actors.
Sunny Pawar
Call it a miracle or a good fortune, but Sunny Pawar's story from a slum boy in Mumbai to Hollywood's darling is the kind of fairy tale we all wish to live. The kid proudly spoke in various interviews how he was the one who taught Dev Patel how to speak in Hindi. Sunny smartly walked on the red carpets of Oscars and Golden Globes ( two of the most prestigious award shows), posed for the cameras and even played Simba with Jimmy Kimmel without any need for English.
Dharmendra was one of the most popular stars during his days in Bollywood. You practically cannot imagine a Sholay without him and Amitabh Bachchan. The yesteryear superstar can confidently beat you at his mother tongue, Punjabi. He also speaks fluent Hindi, but unfortunately, struggles with English. But you don't really need to know Hindi to sing 'Yeh Dosti' do you?

Govinda is one of the most loved stars nationally. The actor prefers speaking in Hindi as he isn't very comfortable with English and at various interviews, he makes us conscious of it while we are at it. But you do know that if he ever makes a comeback in the film industry, the theatres would be filled.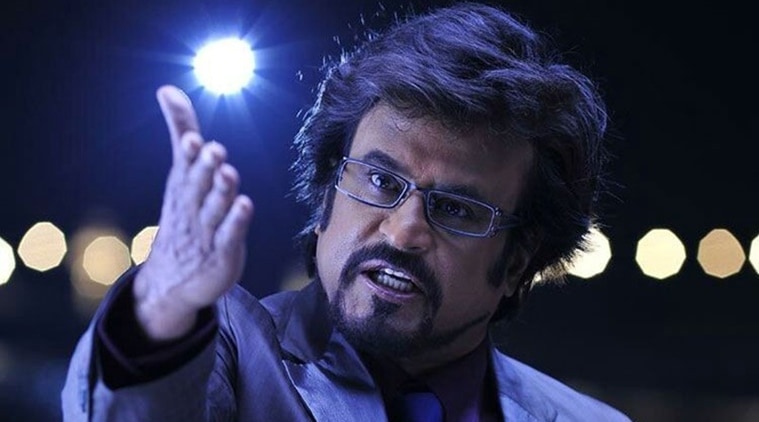 Let us not even begin with the popularity of Rajinikanth who can beat all the Khans in the industry with his fame. Even in his off-screen life, he is known for his humility. During interviews and press conferences, he prefers to stick to his mother tongue.
For all the latest Entertainment News, download Indian Express App