Written by
Sunitra Pacheco
| Mumbai |
Updated: September 12, 2015 10:05:48 am
Labeled as one of the most bankable actresses in the industry currently, Kangana Ranaut is definitely going places. The actress, who has her hands full with promotions for her forthcoming release, 'Katti Batti', is in Paris for the French release of her life-changing film, 'Queen'.
In an interview to a French channel, the outspoken Kangana Ranaut expressed her great displeasure for promoting fairness creams by actors.
Kangana Ranaut, who has grabbed headlines for her honest and vocal nature, said she feels ashamed that such kind of the products and actors who endorse the same. "It's very sad and I find it extremely humiliating because we're a country of beautiful people. Women should not be subjected to this discrimination. They're just stripped off their confidence and self-worth by such creams. I oppose it and I'm very ashamed that many celebs support it and endorse it," Kangana, who is in Paris for the French release of her film Queen, told French 24 in an interview.
Kangana Ranaut further explained how the advertisements in India depict darker skinned people as having great difficulties in terms of employment, marriage prospects and relationships. "Then they find this cream and they apply it. And they become whiter and suddenly the world is nicer to them. It is so painful that you can't sit through it. I call it criminal but many actors and models endorse them," said Kangana. (Also read: Tougher laws required to tame misleading advertisements)
Kangana Ranaut, who will soon be seen in 'Katti Batti', has also been getting on the wrong side of people due to candid and straightforwardness, especially with regards to marriage and wage equality.
"I don't know how to be any other way because I'll just be myself. It's a shame that you're called out for being outspoken." She went on to say that if a man does it, he is seen as being 'cool' or 'maverick' , but if a woman behaves in the same way, she comes across as being opinionated.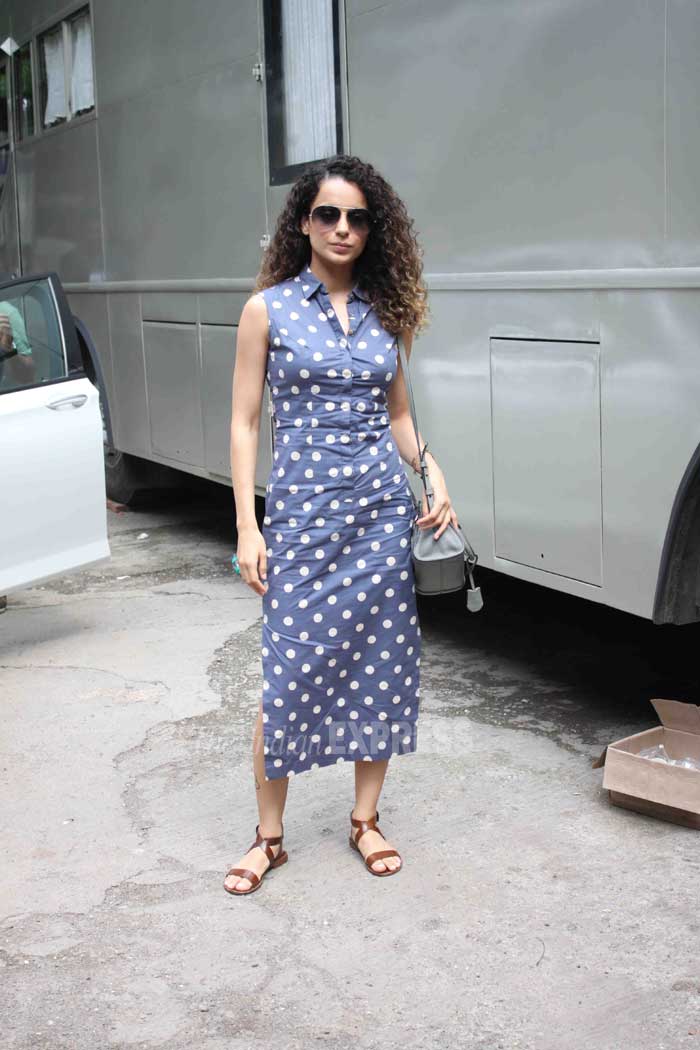 Being in the film industry for over a decade and having made it without a Godfather, Kangana Ranaut also spoke about her journey in Bollywood, one that she likes to call, 'Journey of a 1000 miles'.
"It was very hard just like any other industry and also because we're 130 billion of us," she said with a laugh. "So, there's a lot more competition there. And also it's very hard to break into an industry where you don't have much understanding of or you don't know too many people," she said.
Kangana Ranaut also expressed great joy that 'Queen' is getting a French release, saying, "For us it is very flattering and extremely gratifying that our culture, our movies and our people are so loved and welcomed in other countries, especially Europe because we love European films, French films and actors and artists. We're extremely thrilled to release out films here."
While some feel that 'Queen' has been refreshing in terms of deviating from the typical Bollywood hero-heroine concept and instead focuses on a woman's journey of self discover, others are of the opinion that this should not even be a topic of discussion in this day and age.
When asked her thoughts on the same, Kangana Ranaut said, "This film carries a strong current of feminism in it and yes, I think 30 years ago, this film would have been relevant in our society and country as it is today. We really have a lot to work on in our country as far as how woman rights are and how women are treated."
Kangana also admitted that some of the films in Bollywood do have very clichéd and stereotypical roles for women. "But now, the definition of the term mainstream has broadened and films like 'Queen' are getting a mainstream release," she added. "I feel as an actor this is a great time for actresses and women."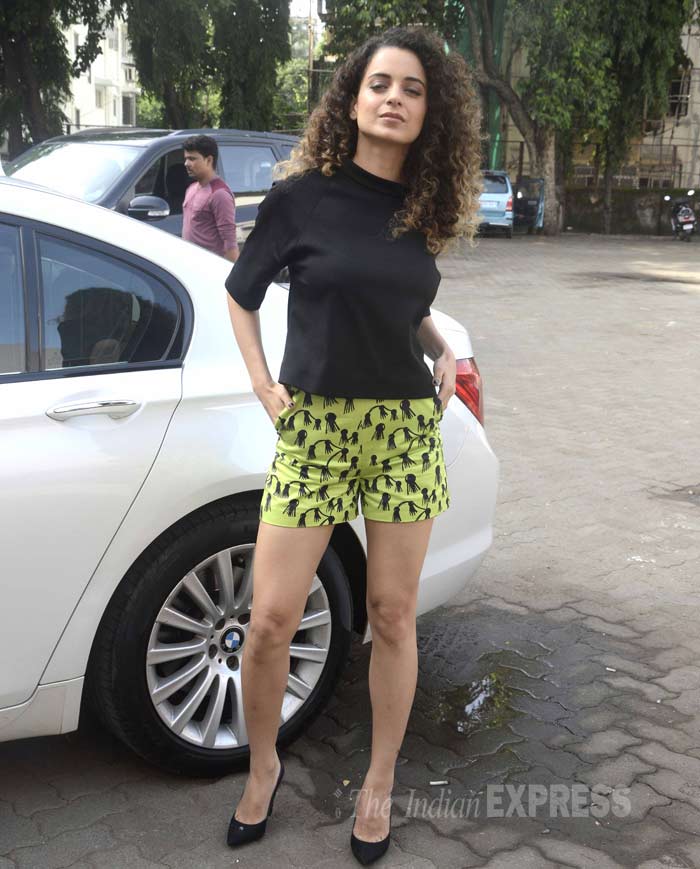 Talking about the criticism she faced during the initial years of her career, due to the so-called neurotic roles that she played onscreen, Kangana said, "I think my earlier choices were kind of limiting me and I wont call it just my choices because I wasn't really offered many roles and I wasn't doing really well. So, I was sort of trapped in neurotic characters. But, 'Queen' has been a life-changing experience. The humour is very subtle which is the best part since the humour is universal as opposed to the loud slapstick typical of the Bollywood genre."
Kangana Ranaut then signed off with her Parisian plans – "Shopping, lots of coffee and cupcakes," said the actress.
The Indian Express website has been rated GREEN for its credibility and trustworthiness by Newsguard, a global service that rates news sources for their journalistic standards.