The nasty battle between Kangana Ranaut and Hrithik Roshan has taken an even more ugly turn with the recent revelations made by Kangana and Hrithik in their specific statements. Here's what happened.
According to a report by Republic TV, Hrithik Roshan is alleging that he was not just 'stalked and hounded' by Kangana but also received abusive messages from her number. And to prove their stance, they also have a 29-page complaint filed by the actor and his legal counsel from early last year.
They have also put up a 'Part 1' of the said letter, which says that instead of Hrithik, Kangana was interacting over email with an imposter who posed to be Hrithik Roshan. And Hrithik on the other hand, had no idea about this situation and had maintained only professional relations with Kangana. The report claims that this imposter not only maintained a relationship with Kangana by regularly talking to her but also coerced her into taking pictures and videos of herself. Later, the imposter also hacked Kangana's account.
Also Read | Kangana Ranaut vs Hrithik Roshan: How a series of emails turned ugly leading to one of Bollywood's biggest legal battles
Excerpts from the complaint read:
"In sum, during the period January 2009 to September 2013, Our Client's (Hrithik) contact with Ms. Ranaut was restricted to the production of the said films and the celebratory occasions mentioned hereinabove…
The very next day i.e. 25th May 2014, Our Client woke up to a series of abusive text messages (in Hindi) sent between 2 A.M. and 4 A.M. from Ms Ranaut's number on his mobile number (—-Number—-). Our Client was understandably horrified at the tone and tenor of the said text messages….
At around 3:30 P.M., on the same day Our Client received an email from Ms. Ranaut's sister, Rangoli on his email id – hroshan@mac.com. It is pertinent to note here that the said email was addressed to an email bearing id – hroshan@email.com and was marked to our Client's id – hroshan@mac.com. In this email, not only did she (Ms. Rangoli) accuse Our Client of having a relationship with her sister but also of hacking into Ms. Ranaut's account and forcing her to take pictures and videos of herself. At the same time, she referred to the barrage of abusive text messages sent by Ms. Ranaut and asked for forgiveness on account of her sister's childishness. She also enclosed a copy of an email that was allegedly sent by Our Client to Ms. Ranaut on 5th May 2014 (this is an email from id hrosha@email.com)…..
Our Client received the last email from Ms. Rangoli Ranaut on 26th May 2014. In this email she stated that she had no idea of the situation at hand. She also stated that Ms. Kangana had refused to speak to her and would not allow Ms. Rangoli to meet her, inspite of her illness. She further stated that Ms. Ranaut was upset with her because of the emails she had addressed to Our Client and also described her sister's behaviour to be erratic- sometimes that of a 50-year-old and sometimes of a 5-year-old."
And now, Kangana Ranaut's lawyer has come up with a clarification for the abovementioned report. He maintains that the imposter case has been closed and all Hrithik needs to do to clean his image is answer the questions that Kangana has put out against him.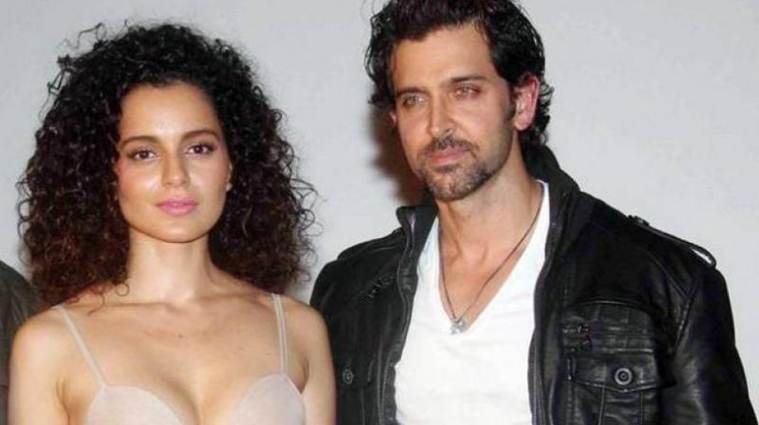 Here's Kangana Ranaut's advocate Rizwan Siddiquee's entire statement:
"It is quite surprising to note that some electronic news channel is trying to create a media feeding frenzy, concerning an old police complaint which was filed by Mr. Hrithik Roshan sometime early in the year 2016, to miserably create a fresh story and get TRP's for their channel.
Be as it may, I want to clarify to other electronic media channels and other print publications that the said old police complaint concerning an imposter which was filed by Mr. Hrithik Roshan has been dealt with by my client, as per the legal procedure provided.
Also, all others should not get confused by the random and out of context questions that may be miserably raised by the channel for obvious reasons. All answers to the questions are available on public platform since early 2016 and it is not prudent on the part of my client to repeat the same things all over again.
If Mr. Hrithik really wants to clear his name then he has to simply answer the questions which were publicly put to him at that stage. The said unanswered questions are also available on public domain since April 2016."