Kalki Koechlin doesn't follow any set rules or plans to reach where she wants to in the years to come as she believes in improvising and trying something new with different mediums. For her, staying relevant is more important as she feels a journey is more about the process than the final product.
"In the beginning, I was very stubborn and always wanted to be just an actor. I was told by a lot of people to try my hand at writing or directing, but I always thought I am an actor and this is what I want to do. But today, I feel all these roles are so interlinked.
"Many times I write, rewrite scenes with my director or with my co-actor, and we collaborate on a piece and I realise the roles are so interchangeable," Kalki told IANS in an email when asked that her journey as an actor.
Do you want youngsters to take this as an inspiration?
"It is enough if I can be relevant. It is more about me keeping up with youngsters than influencing youngsters. So I just want to stay relevant, really."
The National Award-winning actor made her Bollywood debut with Anurag Kashyap's Dev.D and went on to do some unconventional roles in films like That Girl in Yellow Boots, Margarita with a Straw and Waiting.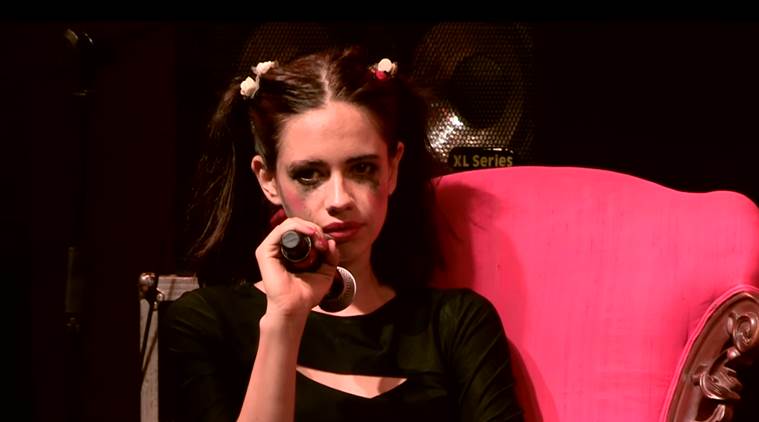 She is now a part of one of the stories of wine-maker Chandon's The Party Starter 2.0 campaign, that will launch in October. The brand has taken a digital leap with the launch of the next edition of The Party Starter(tm) 2.0 campaign — The Party Starter Stories. The series salutes people across various genres who have made a difference in their respective fields by delving deep into each achiever's personal and professional journey, and educating the viewer on how Chandon is the perfect partner for every "party" moment.
Do you consider yourself as a game-changer?
"It's a lot of pressure to keep changing the game. I also think we have to take these things with a pinch of salt because the minute you try to make a change or try to make something viral, it doesn't work. It's because of its authenticity that it stands out. You are therefore not here to change the game but to create."
She feels that it's a label that other people put on you.
"I consider myself as a human being with lots of ups and downs and learning from a lot of failures before I can succeed. Rehearsing is a process which is very important to get a final product. For me, it is about the process more than the final product," said Kalki.
How do you see your journey in Bollywood as different from that of other actresses in the industry?
"It is for other people to judge. I don't think I have had any set way or plan that I want to reach here or there in the next two to three years. I improvise a lot and try something new every couple of years. I have worked on a documentary, 'Azmaish', on a podcast — 'My Indian Life'. I do theatre and am also working on poetry. I feel like there is no limit on how you create and always finding a different medium to put the point across."