Kareena Kapoor Khan has always made news but now that the mommy-to-be can give us the good news any day, her fans cannot have enough of her. The actor has not gone into a self-imposed exile either and has changed the perception of pregnancy in Bollywood.
She is being seen on magazine covers every other day. If she turned a bride for one with a handsome Saif standing alongside her, for another she happily flaunted her baby bump in stark black-and-white images. On Monday, after all the hard work, she was seen at friend Malaika Arora Khan's house. It was also the birthday of Kareena's friend Amrita Arora Ladak's husband, Shakeel.
The two were seen arriving separately and soon we found another picture of Kareena going viral on the social media where she is seen sitting in a luxurious store. Is Bebo busy shopping for her baby?
What else is happening in the world of entertainment
Knowing how meticulous and brand-conscious Kareena is, we would guess that she already has a nursery in place already. However, one can never rule out some last-minute shopping.
Here's Kareena Kapoor at the store.
But whatever may be the case, we are happy to just see a glowing and beautiful Kareena who is in her third trimester of pregnancy. Speaking about how the journey has been, Kareena recently told Hindustan Times, "I've always done yoga and have been a fit girl, and that's key. There have been no health issues – touchwood. I'm doing ads, films, shows, brand shoots… I'm dressing up and feeling good. I also continue being active. Being pregnant doesn't give you an excuse to be lazy. You can't say 'I can't do this, I can't do that!' That's the mistake most women make."
Check out Kareena Kapoor's images during pregnancy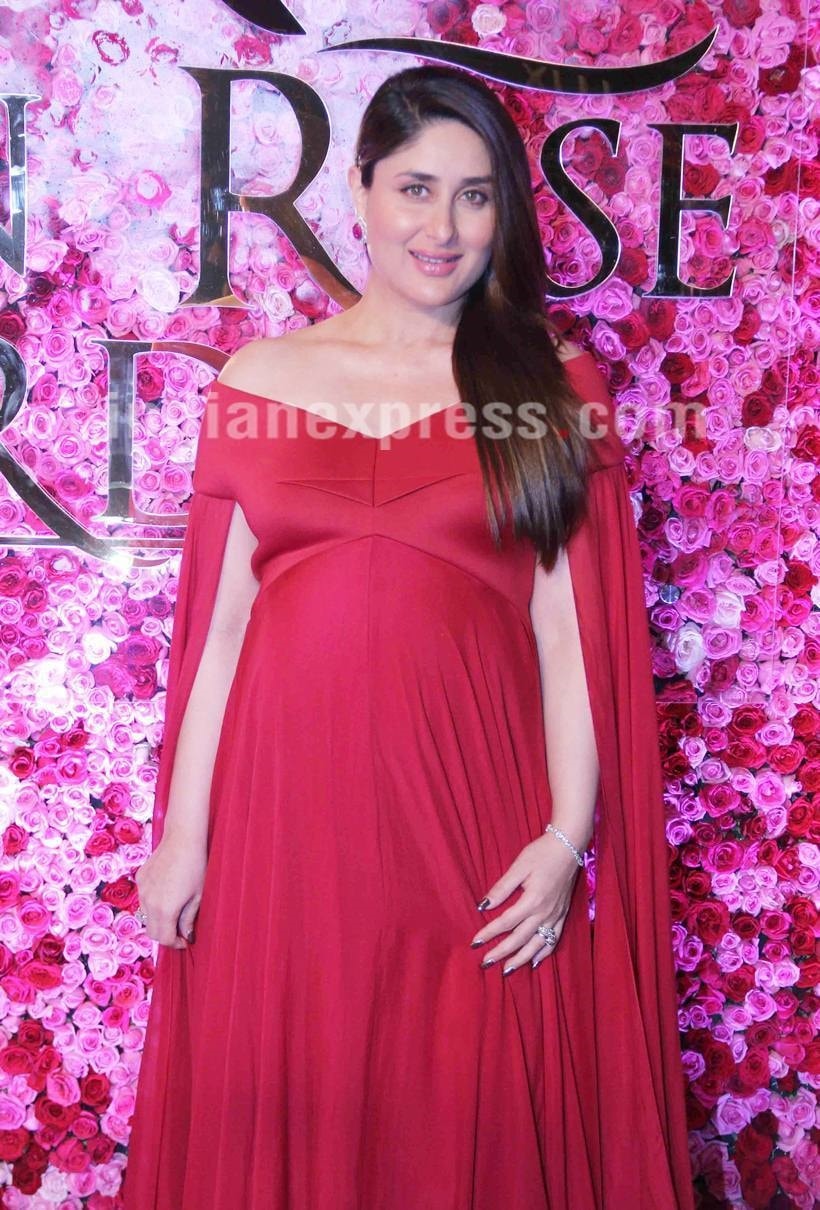 Talking about how happy she is about pregnancy and why she sees no reason to hide it, she said in the interview, "I don't see any reason to hide. If you've put on a bit of weight on your face, your arms etc when you're pregnant, it's okay. It's the only time you can proudly flaunt the extra kilos and say 'I'm a woman, and this is what God has made, and it's such a beautiful thing…' I'm not sure why no Bollywood actress has done this before!"