Written by
Shaikh Ayaz
| Mumbai |
Updated: January 24, 2017 8:30:53 am
If you asked someone who grew up in the 1990s about the most commercially powerful filmmaker of the time they will most likely pick the names of Yash Chopra and Subhash Ghai. While the late Chopra was way senior and called the 'king of romance' for obvious reasons Ghai was heralded by the film press as a showman, a title earlier bestowed only on Raj Kapoor. These days, Sanjay Leela Bhansali wears that heavyweight epithet thanks to his period magnum opuses and blockbuster touch. Ghai was at the top of his form between late 1970s to 1990s and during those decades delivered some of the biggest hits starring A-listers like Rishi Kapoor, Shatrughan Sinha, Shah Rukh Khan, Madhuri Dixit, Anil Kapoor and Jackie Shroff.
Though nobody can mistake them for path-breaking cinema they were made with passion and knowledge of the filmmaking craft. Ghai, after all, was an FTII alumnus who claimed the top slot by mastering the grammar of big-budget multi-starrers popular at the time. But with Hindi cinema changing course post-1995 towards realism (grittier films like Satya and younger and slicker ones like Dil Chahta Hai were instrumental in changing the game) men such as Subhash Ghai who relied on over-the-top, time-warped scripts spearheaded by rapidly fading and ageing stars, found themselves struggling to keep pace with the times.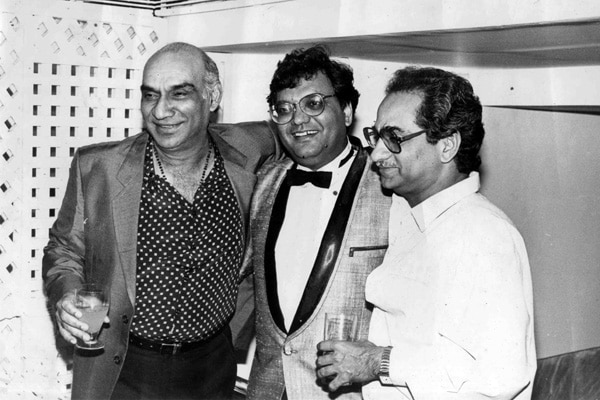 On the veteran filmmaker's birthday, let's take a look at what it takes to make a quintessential Subhash Ghai blockbuster.
1. Bromance (Anil Kapoor-Jackie Shroff) and the Macho Male Figure
Ghai preferred his heroes the old-fashioned way – gritty, masculine and one who could take on the most powerful of villains. Their visiting card read: the Loin, Dr Dang, Kesariya Vilayati, Bhishambar and Ballu, colourful and cheesy enough to give Salman Rushdie a complex. He was fascinated by the male chemistry, evident in the famous onscreen bromance between the younger and pampered brother Anil Kapoor and an elder, Lord Ram-like figure of Jackie Shroff. The duo is easily one of the most loved male pairings in Hindi cinema and much of the credit goes to Mr Ghai. 1986's Karma pitches them as a version of Jai-Veeru (Sholay), one sombre and the other playful. In Ram Lakhan, with shades of Deewaar and Ganga-Jumna, the plot involves two brothers on the opposite side of the spectrum. They eventually join hands to avenge their dad's death. Off screen, too, Shroff and Kapoor were perfect foils. As Ghai once explained, "Anil's an aggressive guy and Jackie's a cool guy, so he can take Anil's aggression with a smile and laugh. I don't know why people consider them rivals. I think they are friends. I've seen them admire each other and laugh at each other." Ghai also worked extensively with the ultimate symbol of the 90s machismo – Sanjay Dutt. Khal Nayak, in which Dutt plays a convicted terrorist mirroring his real-life situation at the time, became a huge box-office hit.
2. The Old Boys' Club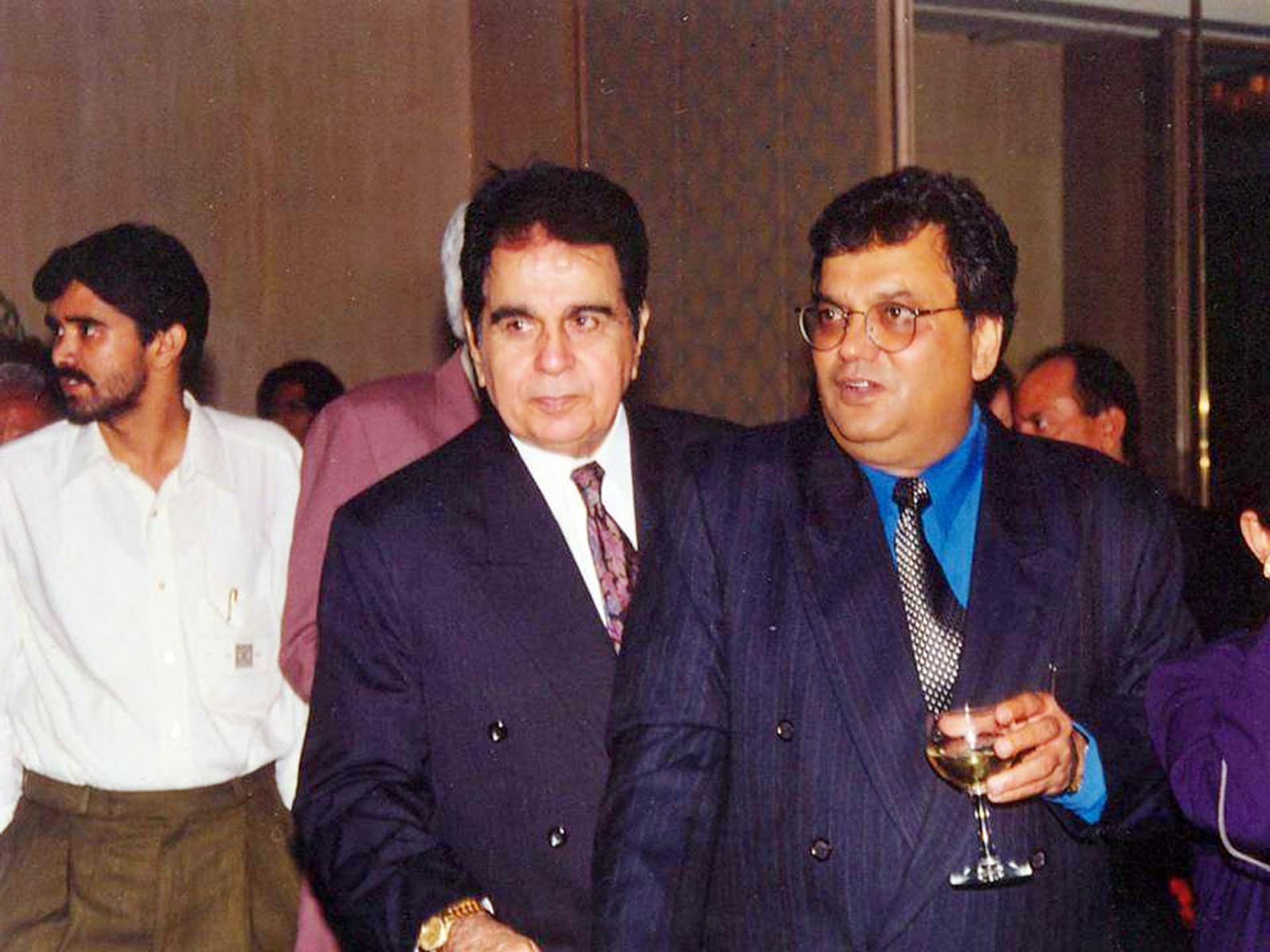 Fanboy of the legendary Dilip Kumar, Ghai charmed the semi-retired thespian out of his hibernation to give him such latter-year blockbusters as Vidhaata, Karma and Saudagar. His biggest challenge was to bring Kumar and rival Raaj Kumar in the same frame, in Saudagar. It took more than convincing and ego-massaging to get the two great stars for the film. Aptly, Saudagar is about two ageing former friends turned foes, echoing the frosty relationship Raaj Kumar and Dilip Kumar shared off-screen. Vidhaata, too, was a sort of casting coup with Dilip Kumar, Sanjeev Kumar and Shammi Kapoor on the same platform. Evidently, collaborating with the yesteryears' stars was both Ghai's smart strategy to put their mastery to good use at a time when nobody else was thinking of casting them (prime reason: they were too difficult to deal with and anyway, who in their right mind would tolerate their starry tantrums?) and also a loving tribute to his favourite superstars of the golden age of Bollywood.
3. Choli Ke Peechhe and the Dancing Heroine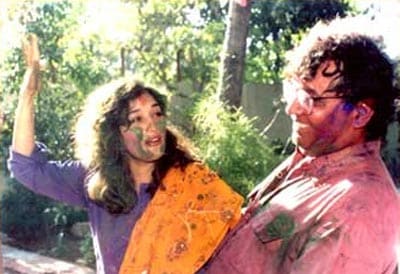 Heroines whose name started with 'M' were his lucky charms. If their names already didn't start with 'M' he gifted them new ones. Think Madhuri Dixit, Manisha Koirala, Meenakshi Sheshadri and Mahima Chaudhry. He had a flair for casting actresses who could dance. Teamed up with the timeless Laxmikant-Pyarelal, Ghai's song sequences were often elaborate and extensively rehearsed. Choli ke Peechhe from Khal Nayak still has the power to draw cringes and uncomfortable guffaws but the generation that grew up on it may receive it more warmly. Of course, they are songs in his oeuvre that can't be heard without an imaginary exclamation mark popping up in your head, for they do border on the camp, but the rest of the stuff – chiefly, soundtracks of Karz, Hero, Ram Lakhan and Pardes – are still popular. Ghai also emphasised on dialogue, a trait he may have picked up from Salim-Javed. Whether it is Kalicharan's Sara shehar mujhe Loin ke naam se jaanta hai or Thappad ki goonj from Karma, his larger-than-life villains have always been rewarded with meaner lines than his leading men.
Watch | Madhuri Dixit's Choli Ke Peechhe
4. Catch Him if You Can: Subhash Ghai's Hitchcock Moments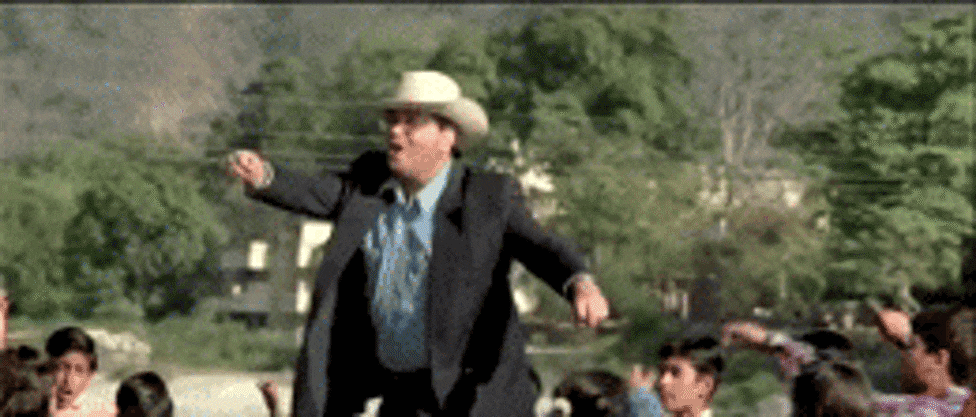 And, finally, no Subhash Ghai film is complete without Subhash Ghai making an awkward appearance. Much like a character from a hardboiled crime thriller from Hollywood 1950s, he shows up promptly in a song interrupting the lovers' reverie. And then he embarrasses himself on camera by getting shooed away by his cast. Catch a trench-coated and Fedora-ed Ghai on a bike gleefully singing along Tujhe Yaad Kiya from Ram Lakhan.
Or, in I Love my India from Pardes. Is it his love for acting (he started out as an actor before turning to direction) or a sly nod to Hitchcock himself, who one speculates Ghai must have studied as part of his syllabus at FTII. You'll never know!
(Shaikh Ayaz is a writer and journalist based in Mumbai)
📣 The Indian Express is now on Telegram. Click here to join our channel (@indianexpress) and stay updated with the latest headlines
For all the latest Entertainment News, download Indian Express App.