Written by
A. Kameshwari
| New Delhi |
Published: March 23, 2017 5:23:07 pm
It was still the 2000s and Gangster was something of a shock. Sex and sensuality were still spoken of in whispers, not out aloud. And in a Bollywood inhabited by either coy leading ladies or sexy sirens, in walked Kangana Ranaut. She was not even 20 but played a woman caught in the web of sex, love and deceit. But she was no siren for she played the role with so much vulnerability and innocence. There was something very relatable and striking about her. Curly hair, very fair, too skinny and extremely talented, it was Kangana Ranaut, who, I believed even then, had the ability to rule the world. Today, she is doing just that.
Her debut in Gangster came as a shock for the industry but insiders saw the spark in her. To me, she came as a breath of fresh air. She played a vulnerable girl who sets aside her fear to love a man who is clearly dangerous. She won awards for Gangster but her career in Bollywood was to be full of many hurdles, some impossible hurdles.
Soon after, she portrayed the complex role of a schizophrenic Parveen Babi in Woh Lamhe. The film was based on Parveen and Mahesh Bhatt's affair. Back then, it was a shock to see Kangana taking off her underwear and throwing it at a man's face because she knew his intentions. I was too naive to understand the force that scene carried but now whenever I recall it, I can say it takes courage and determination to pull it off.
Woh Lamhe is one of my favourite films that showcased the kind of emptiness glamour world brings along. Depression has hardly got a better depiction in Hindi films. However, her run at the box office or in the industry wasn't a smooth sail. Her next few films were miserable until Fashion came her way. The film changed three careers paths — those of Priyanka Chopra, Kangana and Madhur Bhandarkar.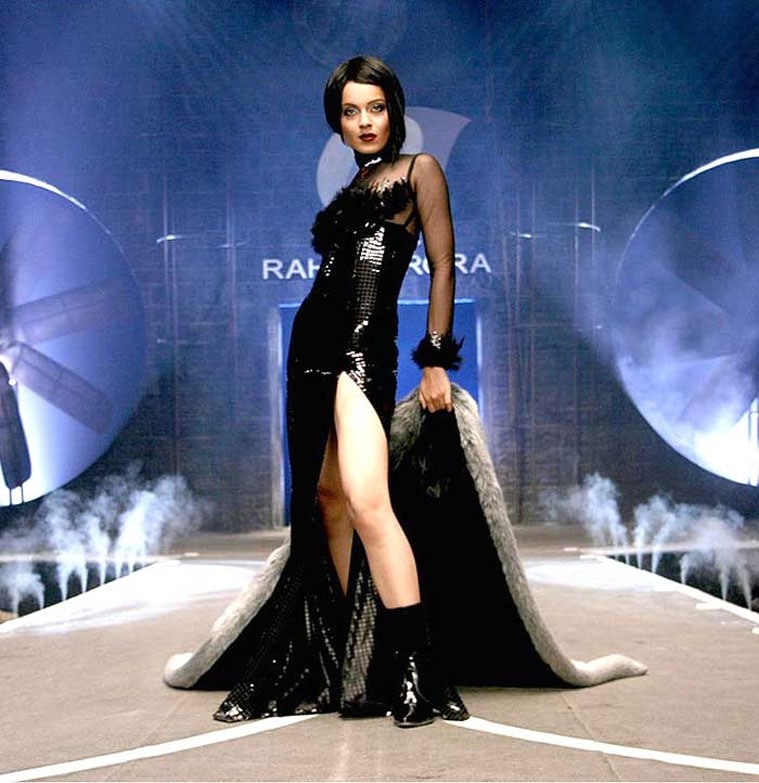 After Fashion, Priyanka got a lot of great offers but Kangana — despite a National Award — had to do Raaz: The Mystery Continues (with the then boyfriend Adhyayan Suman) and a cameo in Kites, which did not bring much of a recognition for the actor.
Her career had a renaissance of sorts when Anand L Rai approached her for Tanu Weds Manu. Kangana had done nothing like Tanu in her career and nobody expected it to become an iconic film. If someone asks you to name Kangana's top performances, the film just has to be in the list. She then went and one-upped her own performance by playing Datto in Tanu Weds Manu Returns.
And finally came Queen, the jewel in Kangana's crown. She was me — and probably many middle-class Indian girls — as she dealt with a judgmental society and the roles as a woman, wife and daughter you are supposed to play. But sometimes, it takes just a small rebellion which makes you realise that a round peg was being forced into a square hole. Many of us said Hallelujah as Kangana's Rani travelled solo to Europe, finding herself in the process.
I can still watch all these movies on a loop and experience that rush of emotions. Do you feel the same? Share your views about the actor with us in the comment box below.
📣 The Indian Express is now on Telegram. Click here to join our channel (@indianexpress) and stay updated with the latest headlines
For all the latest Entertainment News, download Indian Express App.