Hers was a beginning only fairytales have the script to uphold. A debut with the nation's superstar and finding the love of life during the second venture – Deepika Padukone couldn't have asked for more. But then hovered over her some darker clouds, but as she has always been – the fighter, she emerged as the winner, time and again.
So, when we talk of Deepika Padukone, the actress, we think of the dainty yet tall heroine who made her debut in Bollywood with Farah Khan's 'Om Shanti Om' (2007) opposite superstar Shah Rukh Khan. A grand movie, a grander debut, she was hailed as the next superstar and went on to bag 'Best Debutante – Female' trophies at all the award shows that year, so much so, that she is still called 'Shantipriya' by a particular section of people.
Born to Konkani parents in Copenhagen and raised in Bangalore, Deepika Padukone was always a huge Badminton entusiast, like her father Parkash Padukone and played in National Level championships. She later decided to take up modelling.
Her movie debut, however, was the 2006 release 'Aishwarya', a Kannada film directed by Indrajit Lankesh. Though praised for her screen presence, Deepika was advised to work on emotional scenes.
Her next in Bollywood was YRF's 'Bachna Ae Haseeno' (2008). She looked beautiful as always but the acting chops didn't amass as much praises. Then followed 'Chandni Chowk To China' (2009) which, despite the hype, didn't do her any good either.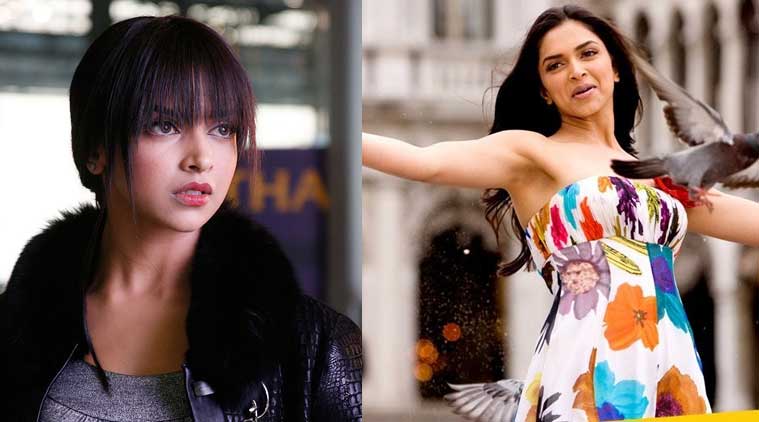 Through 2009 to 2011, she made her presence felt in movies like 'Karthik Calling Karthik', 'Lafangey Parindey', 'Break Ke Baad' and 'Love Aaj Kal' among others, but these were also the years when more than acting and career, her personal life – the much hyped love affair with actor Ranbir Kapoor and the subsequent breakup – made headlines.
Also, what made bigger headlines was her item number for the movie 'Dum Maaro Dum' by the same name. The suggestive lyrics and raunchy dance moves only brought the filmmakers a court notice to them for indecency. (IN PICS – Happy Birthday Deepika Padukone: Reigning Queen of Bollywood's career defining moments)
Tough times didn't have to last when they faced a much tougher Deepika. She needed a breakthrough in her career and the journey towards the superstardom started with the 2012 release Homi Adajania's 'Cocktail'. Quite contrary to her real self, she portrayed a carefree, material girl who enjoys sex, drugs and rock & roll and did it with aplomb. The movie received mixed reviews but Deepika's performance was appreciated.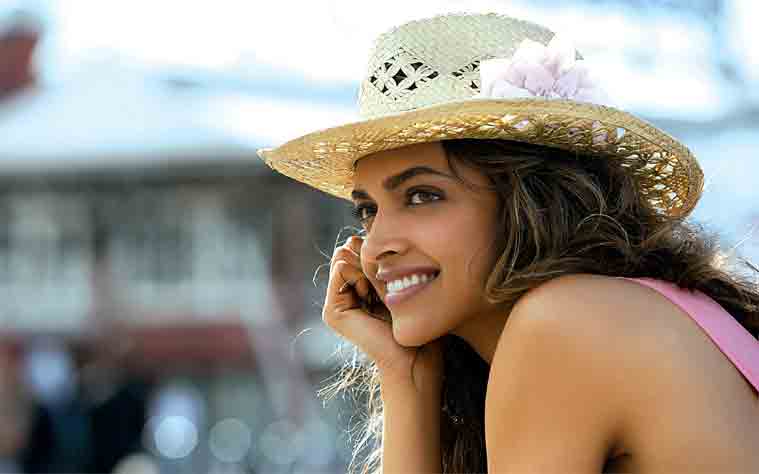 If there has to be invented a moniker for the year 2013, it will surely be called the 'Deepika Padukone Year'. She gave as many as four back to back blockbusters and established herself as the "hero" of the Indian Film Industry.
Starting with the multi-starrer 'Race 2', a sequel to the 2008 hit 'Race', success had written Deepika Padukone all over it. Though 'Race 2′ didn't quite manage to earn the critics' affection, the movies went on to gross more than Rs 100 cr at the Box Office.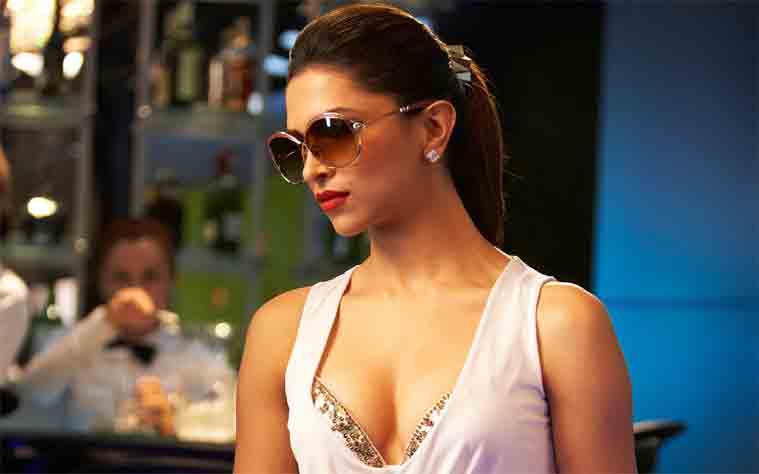 Then came 'Yeh Jawaani Hai Deewaani' with ex-beau Ranbir Kapoor. Deepika's role of the shy, coy Naina was a deviation from every other role she had taken up till then. Her chemistry with Ranbir was appreciated and the movie became Deepika's second to earn more than a Rs 100 cr.
This was the time when everything Deepika touched turned to Gold. Her second movie with Shah Rukh Khan 'Chennai Express', directed by Rohit Shetty, was a runaway success and yet again, Deepika mesmerized the audiences and critics alike with her performance as Meenalochini Azhagusundaram.
The 'Golden Girl of Bollywood' was on a roll. Her next was with rumoured beau Ranveer Singh. Sanjay Leela Bhansali directed 'Goliyon Ki Rasleela Ramleela' introduced her again to the world, this time as a stunning actress, who can actually act. Her portrayal of Leela Sanera could bring goosebumps. And this was the fourth in her list of Rs 100 Cr grossers.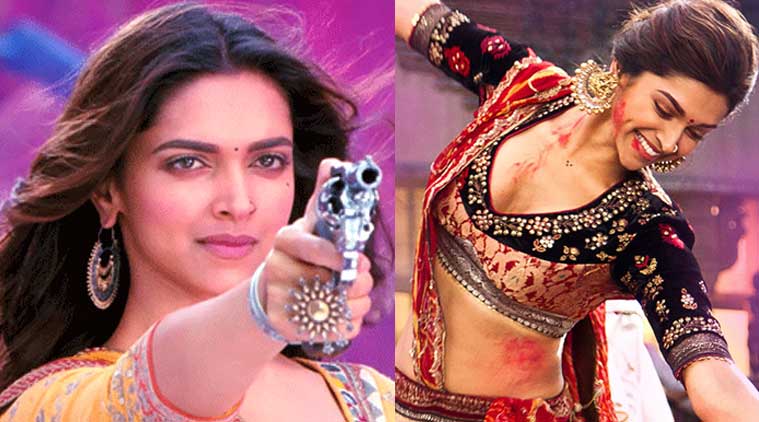 In 2014, Deepika Padukone featured briefly opposite Rajinikanth in the Tamil film 'Kochadaiiyaan', a period drama that was shot using motion capture technology.
Deepika Padukone was running high on success and it was the time for her to experiment with roles. She did that and yet again, did it with vigour. Her portrayal of Angie in Homi Adajania's 'Finding Fanny' was a brave one. The movie, though stopped her Rs 100 Cr run, earned rave reviews.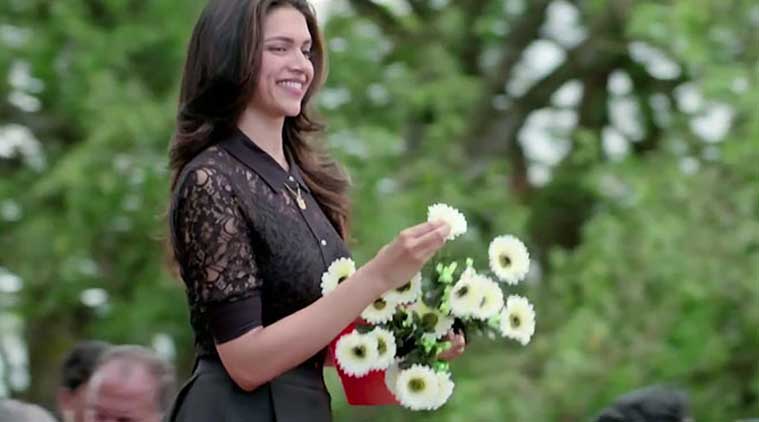 Deepika's Rs 100 Cr list was enhanced by Farah Khan's 'Happy New Year' opposite Shah Rukh Khan, which became the third highest grosser of the year. She played Mohini Joshi, again very dissimilar to her own self and the roles she had been playing.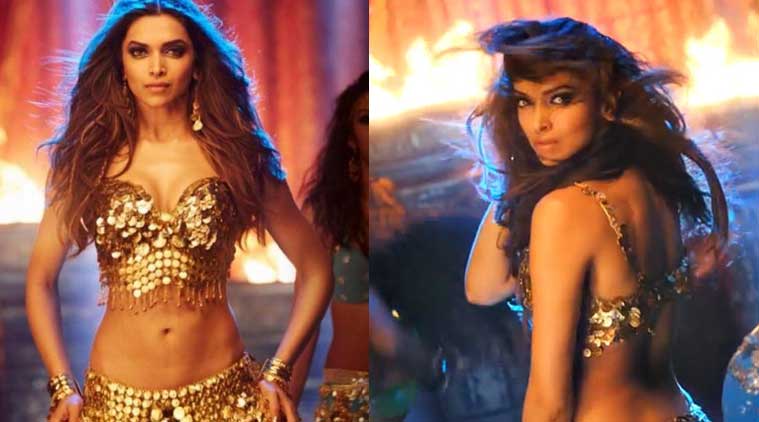 Currently shooting for Sanjay Leela Bhansali's 'Bajirao Mastani' and awaiting the shoot for Imtiaz Ali's 'Tamasha', her next movie 'Piku', presently in its post poduction stage, promises to be yet another feather in her already feathered cap.
From being labelled as someone who lacks emotional gestures to being the Numero Uno of the business, Deepika has carved out a niche for herself in the Indian Film Industry and has, by miles, gone further in the race of "numbers". She has dealt with it all – the highs and lows of an actress' career and emerged as a winner.
And maybe that's why the pretty actress got the guts to stand up against leading daily Times Of India which rephrased an old picture gallery to grab eyeballs at the cost of "Deepika's cleavage". Not only did she take a stand, but motivated other actresses and people too to stand up for themselves.
Even when the paper brought out the remnants of the past, she kept her cool and showed what real women are made of. So yeah, the starlet has a cleavage, but boy! she has a spine too. And we are proud of that.
Also read – Deepika Padukone angry after daily publishes story on her dress
A sex symbol, a style icon, a columnist, a feminist and what not! Deepika Padukone is this all and much more. She continues her run of success with a horde of endorsements she has under her belt. Not only does Deepika represent a whole generation of actresses, but also an epitome of self dependence and womanhood; a complete woman who isn't scared to show off her sexuality and at the same time, to defend and protect it.
As the sultry actress celebrates her 29th birthday today, we wish her a happy birthday and happier times ahead.