Megastar Amitabh Bachchan says that the shadow of his superstardom has loomed upon his actor son, Abhishek Bachchan from the moment he was born. In an emotional blog post that the 74-year-old actor said that Abhishek became a celebrity even before he knew what was the essence of the word.
Drawing from his personal experience, Bachchan wrote, "I was born, Bachchan ji's son .. A celebrity even before I knew how to spell the word… Abhishek was born as Amitabh Bachchan's son… A celebrity even before he could find out what it meant."
He added that the responsibility and expectations of being a son of a public figure is a burden, which Abhishek till date, continues to bear.
More from the world of Entertainment:
"My father a known respected and public figure name, there was always those unwritten behavioural compulsions that were needed to be adhered to, to follow certain social norms, moral and cultural in keeping with the surname…Abhishek had to go through the same…And still does."
Check out what Amitabh Bachchan wrote on his blog here.
More than his films, Abhishek Bachchan's marriage to Aishwarya Rai Bachchan grabbed limelight. 
R. Balki's critically acclaimed film Paa gave a fillip to the father-son duo, who starred in the film and gave a whiff of freshness and sensitivity on the big screen.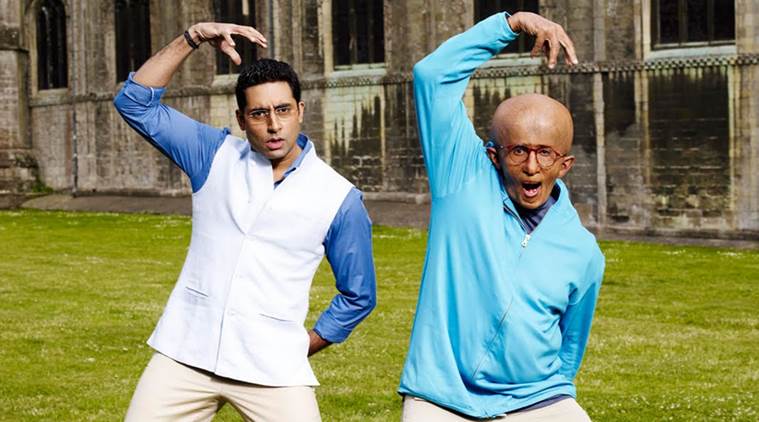 Abhishek Bachchan has done some remarkable work in Bollywood with films like Guru, Yuva, Raavan and Khelein Hum Jee Jaan Sey. He has shared screen with his father too in Kabhi Alvida Na Kehna, Paa, Bunty Aur Babli, Sarkar Raj, Jhoom Barabar Jhoom and Bol Bachchan to name a few.
Also read: Happy Birthday Abhishek Bachchan: Amitabh Bachchan gives throwback to son's 12th birthday, Bollywood sends warm wishes
Abhishek's skills have always been compared to his father over the years. True, it is difficult to keep up with a legend like Amitabh Bachchan, but being his son means bearing both pros and cons of the business.
📣 The Indian Express is now on Telegram. Click here to join our channel (@indianexpress) and stay updated with the latest headlines
For all the latest Entertainment News, download Indian Express App.