It has been more than a year that India bid adieu to Fawad Khan. But not a single ounce of his stardom or fan base has faded on this side of the border. The irresistible Khan from Pakistan bowled over the Indians with just two films – Khoobsurat and Kapoor And Sons, an extended cameo in Karan Johar's Ae Dil Hai Mushkil and his blockbuster television shows Humsafar, Zindagi Gulzar Hai and Dastan. The man who is held responsible for sweeping an entire generation off their feet with his intense acting, never-ending charm and an unmatched persona turns 36 today.
Just when we thought Fawad had found his way through the stardom of Bollywood, he had to hurriedly return to his country owing to certain political disturbances. His massive fans base was left yearning. The Pakistani heartthrob has gone back to his country and work too. Though we are unsure whether or not he will ever return to India and Hindi film industry, but his followers in India surely await him with open arms.
So, what has Fawad Khan been busy with, ever since he left Bollywood and India? We get to see flashes of his work and personal life through whatever trickles down from the Pakistani media. Here, we present all that Fawad did in the last one year, and all that's in store from his side. Read on.
1. Fawad Khan became a father again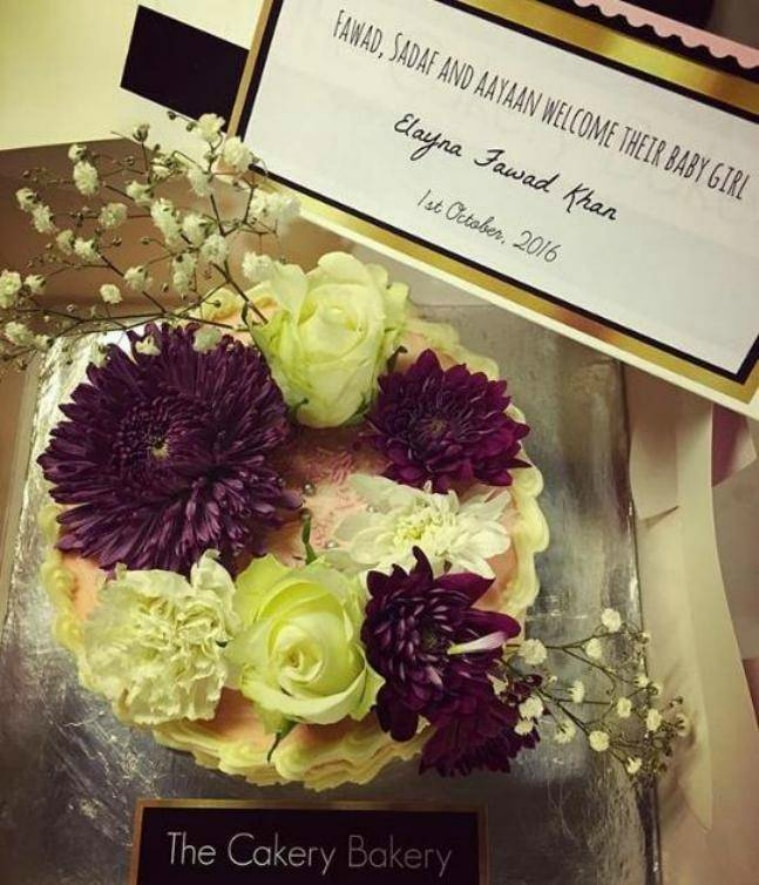 Weeks after he flew back to Pakistan, news broke that Fawad became a proud father to a baby girl. Fawad's manager Hassan Khalid personally confirmed the news to the Pakistani media. Fawad and his wife sadaf named the little one – Elayna.
2. Fawad and Mahira Khan return to the screens
The dreamy duo recreated their Humsafar magic, but a little differently this time. Fawad and Mahira got into some sensuous chemistry in a Lux advertisement. Though the TVC was released before Fawad left India, but its video began trending again. Blame it on the love of their fans?
3. Fawad turns an endorsement king
Fawad began endorsing brands left right and centre. From a deodorant brand to an automobile, a soft drink and even a snacking brand, he did it all. And he sizzled in every TVC leaving his female fans going gaga not just in Pakistan, but India too.
4. Fawad candid photos with his daughter did the rounds
Fawad was captured sharing a candid moment with his three-month-old daughter. This was during the birthday party of his elder son Ayaan who turned seven. Amid all the cake cutting and celebrations, Fawad and Elayna's pics stole hearts.
5. Fawad's new beefed up look
One fine day in February 2017, the internet got buzzing with a handful of new clicks of Fawad. But this time, eyes were popping after seeing the actor's new beefed up body. It was reported that Fawad underwent transformation for his upcoming film Maula Jatt 2. One particular picture was shared by Pakistani actor Mikaal Zulfiqar on Facebook. For someone who is known as a boy-next-door, this was surely an unchartered territory.
6. The Humsafar actors are captured again
The more we see Fawad and Mahira together, the more we wish they had never left India. Fawad was captured in the same frame while promoting Mahira's Pakistani film Hoh Mann Jahaan ahead of its world TV premiere on March 23. Mahira herself tweeted the picture, which also had other Pakistani actors Adeel Hussain and Sheheryar Munawar.
#Homannjahaan 23rd of march on ARY. Tune in y'all 👀 pic.twitter.com/Vi3t40TviV

— Mahira Khan (@TheMahiraKhan) March 18, 2017
7. Fawad rings in wife Sadaf's birthday
Get jealous or not, but it isn't unknown that Fawad and Sadaf have a fairytale love story. From childhood sweethearts to life partners, these two have come a long way. Fawad made news again while celebrating Sadaf's birthday and their candid photos broke the internet again.
8. Fawad and Sadaf have their most intimate photoshoot
Family man Fawad keeps his personal life to himself. The shy actor however did an adorable and intimate photoshoot with his real-life 'co-star'. The clicks from the magazine shoot soon flooded the fan pages and kept trending for days.
9. Fawad appears in a new TVC
This was a gift for all those who missed seeing him in action. Fawad might have been on a hiatus from the silver screen, but his latest Pakistani TVC made us miss him more. While it was just a commercial, his acting raised it to another level. The new ad for a Pakistan-based property website was about a son giving his parents a surprise when he buys them a house.
10. Fawad sings at Pepsi Battle of the Bands
The best part about this two month long musical battle between bands, was when Fawad reunited with his band, Entity Paradigm (EP). We know that the actor rose to fame with his rock band EP, which was discovered at Pepsi's mega music venture itself. The project is seen to be in competition with Coca Cola's Coke Studio.
Fawad took over the stage amid strumming guitars as nostalgic fans cheered loudly. He sang the raw version of his own song "Hamesha" and proved why he is not just a handsome face.
11. Fawad's candid clicks with his family
Everytime he appears, he steals hearts, be it as a husband, a father or as a complete family man. This time, Fawad was captured with wife Sadaf, his son Ayaan and daughter Elayna at a fashion event.
12. Fawad turns model for his clothing brand
Flaunting his true Pathani side, Fawad shot for the brand in traditional wear. Fawad owns the clothing line titled 'Silk' along with his wife. And who better than he himself to model for the company? He presented the new wedding collection of sherwanis and kurtas. Interestingly, the new collection has been named after his daughter – Elayna. Oh, and by the way, his thick beard stayed in all the photos.
Here's wishing Fawad Khan a very happy birthday!
📣 The Indian Express is now on Telegram. Click here to join our channel (@indianexpress) and stay updated with the latest headlines
For all the latest Entertainment News, download Indian Express App.
The Indian Express website has been rated GREEN for its credibility and trustworthiness by Newsguard, a global service that rates news sources for their journalistic standards.