Critically acclaimed film Mehram, starring Farida Jalal, Sushma Seth and Rajit Kapoor, has released on ZEE5. In an exclusive interview with indianexpress.com, Farida spoke about the film, the changes in the Hindi film industry and how the soul is missing in films these days.
Q. Mehram is quite a different movie. Your role challenges traditions.
Thank God, the Hindi film industry has become bold now and different kind of films are being made. Mehram questions a few old traditions. I am a practicing Muslim and I follow everything that is expected out of me. But for Mehram, when I heard of the character, it tempted me as an actor. I loved doing Mehram. It is a story about an old lady who wants to go to Hajj and because she doesn't have her own son, but an adopted son, the Hajj committee tells her that she cannot go. But eventually, why she is allowed to go is the story and that's an interesting take.
Q. Mehram is the story of an old woman, a mother. But, geriatric stories are not showcased in our films too much.
I don't know why. I do agree with you that we do not have the space for stories of older people or even family stories. I myself feel that there is a lack of characters for me to play. People are just not writing roles for older people anymore. Families don't go for family films. Scripts are written mainly about a hero and a heroine. That's become a formula today.
We have had some cult films which were basically family films. Look at Dil Wale Dulhaniya Le Jaayenge, Kuch Kuch Hota Hai, people loved these films, but today I don't see people going for such films. Today, the generation has changed and we have to go with the flow.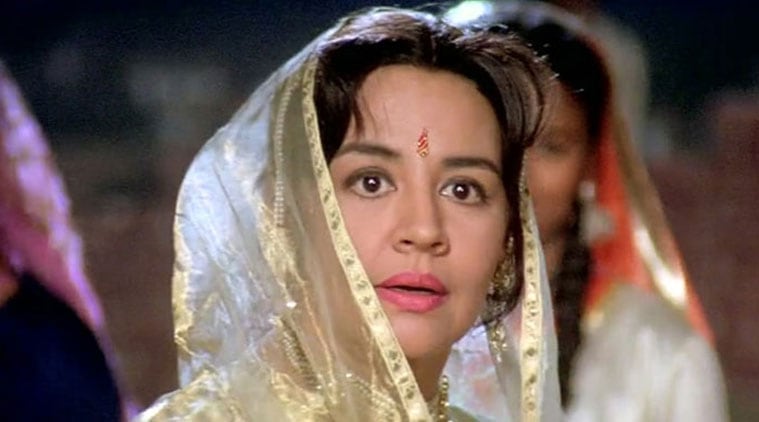 Q. What makes you go on even after so many years, and so many films?
I love my work! In my profession, we have to love our work, otherwise it is not possible to go on for so many years. I just love my work, and just imagine, I get paid for doing something I love doing. So working is like 'double dhamaka' for me. I can never give up. I know there will be a time when I will have to retire, but till that doesn't happen, I'd never talk about retirement.
Q. What are some of the obvious changes you have observed through the years?
Technically, we have become so much better. We are far ahead of our times. We used to face many difficulties while shooting in our early days, but now everybody is very professional.
Change is inevitable, 'life ka dusra naam ji change hai'. However, I think the soul in our films is missing. There used to be a certain charm to our films then, even our black and white films had some magic about them. That is not there anymore. There is a lot of glamour today, but the charm is totally missing.
Today all the actresses look alike. They wear same kind of clothes, do same hairstyles and make-up. Everybody wears the gown now. I crave to see our actresses in sarees. In our times, the heroines used to make a conscious attempt to standout from one another. I miss that. Our films are also same now. There are same recycled stories with new faces, but then once in a while you get to watch a film like Dangal. Your heart lights up and you are watching the film with tears in your eyes, with pride. So we have a mix of both worlds today.
Q. You have made a career by playing sister and mother roles. Did you ever feel typecast?
What is wrong in that? When I was young, I thought that I'll get lead roles, but when I didn't get them, I did what I got. And there was a time that every actor wanted me to play their sister. I played sister to Dilip Sahab in Gopi, and that's where it all started. It was amazing. Heroines then would get to dance around trees in songs and I am glad that I got to do all the meaty stuff (laughs). I love it this way. I prefer it this way. Even today, I am happy if I get a small role, but that role has to have meat in it. It has to be effective.
The Indian Express website has been rated GREEN for its credibility and trustworthiness by Newsguard, a global service that rates news sources for their journalistic standards.