Written by
Arushi Jain
| New Delhi |
Updated: September 12, 2017 11:06:46 am
Farhan Akhtar is all pepped up for his next silver screen release Lucknow Central, which will hit screens this Friday. The film set against the backdrop of a jail has Farhan essaying the role of a prisoner who forms a music band along with other inmates. A few days before fans see the director-actor-singer getting back into his singer avatar in the movie, the actor appeared on Neha Dhupia's chat show No Filter Neha where he spilled details on the real cast he wanted for Dil Chahta Hai, the mantra he and sister Zoya Akhtar chanted to keep ghosts away after watching a horror movie, his experience of working with Ranveer Singh in Dil Dhadakne Do and much more.
Recalling his childhood memory of watching a scary movie with sister Zoya, Farhan said, "After Zoya and I watched horror movies, we had to cross a corridor to reach our bedroom and there is something scary about these corridors after watching a creepy horror movie. So we used to sing this song, 'Disco 82' to keep the ghosts away and keep ourselves safe. So, it was that spell we chanted to keep ghosts and spirits away."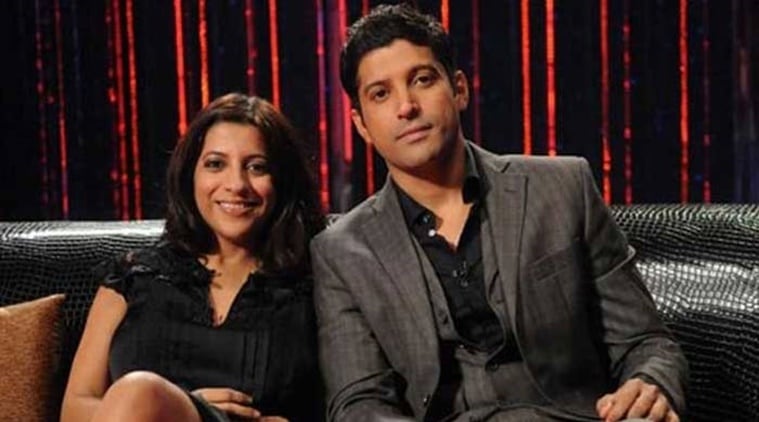 Farhan Akhtar won accolades for helming cult hit Dil Chahta Hai. But on the chat show, Farhan revealed that neither Aamir Khan was the first choice to play Akash Malhotra nor was Saif Ali Khan to play Sameer in the movie. "I wanted Akshaye Khanna to play Akash, Hrithik Roshan for Sameer and Abhishek Bachchan for Siddharth (Sid). But films are generally made with a cast which was not on your wish list," said Farhan.
Once you share the screen space with the live wire of Bollywood, Ranveer Singh, it seems to be difficult to not have interesting stories to narrate. Farhan who worked with Ranveer in Dil Dhadakne Do recollected how Ranveer travelled with 11 suitcases on the ship. "I met Ranveer and his guy when we were getting on the ship. Strangely that man was shocked to see that I had only two suitcases. When I asked him why is he amazed, he said about Ranveer, 'baba has 11 suitcases.' I even asked Ranveer why has he got 11 suitcases so he replied saying, 'I don't want to repeat my clothes.'"
Later in the conversation as Neha asked the Rock On 2 actor, whose Tinder bio will read as, 'Young and restless', he promptly took Ranveer's name. Also for him, Shah Rukh Khan's Tinder bio would say, "Megastar but a clueless date."
Though Lucknow Central is releasing on September 15, the film has already got a thumbs up from Bollywood celebrities. Helmed by director Ranjit Tiwari, Lucknow Central explores the story of jail inmates who under the disguise of working together for a band performance, plan their secret escape.
For all the latest Entertainment News, download Indian Express App