Sunny Leone's 'Mastizaade' is all set to entertain audience with its sexual innuendos and double entendre. While there are many takers for adult comedy in the country, there is also a section of audience that finds such comedies cheap and vulgar. In a conversation with IndianExpress.com , director Milap Zaveri explains why Mastizaade and its jokes are not exactly vulgar in nature and has its audience.
Ques: What is Mastizaade all about?
Milap: Lots of fun, lots of madness, naughtiness, sikkas (coin) which are hilaoing (shaking), Sunny Leone in a double role. The whole motive is entertainment.
Ques: Happy that finally all issues with the censor board have been resolved?
Milap: Very happy. We worked in tandem with them for four months and made sure that the product that has finally come out is what I set out to make. Whoever has seen Grand Masti will not be disappointed with Mastizaade. Infact, they will get that and more.
Ques: While adult comedies do have an audience in our country, there are also many who find it vulgar and cheap? What's your take on the same?
Milap: Let me tell you a story about Grand Masti. I went to Gaiety Galaxy. There were eight to nine women wearing burkhas laughing and clapping. In another show, a girl next to me was with two of her guy friends. During interval, her guy friends turned around and told her, let's leave, it is too vulgar. The girl said if you want you go, I want to see it. In night, I went to PVR phoenix. There was a 70 -year-old man and his family and they were laughing and enjoying. So if there was one section who didn't like it, the film wouldn't have done a business of Rs 100 crore. For the Khans, Rs 100 crore is a joke. For a Grand Masti to do Rs 100 crore means 90 per cent of the audience who we targeted went and saw the film. (Read: Whatever we shot for 'Mastizaade' is not wrong: Sunny Leone)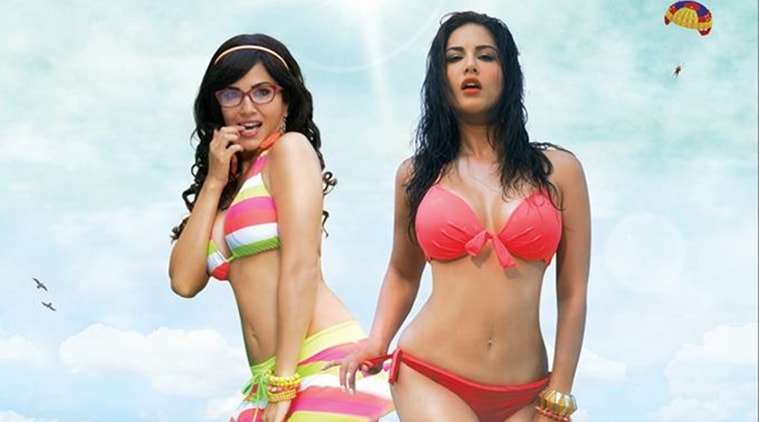 Ques: Who is your target audience?
Milap: Our target audience are youngsters both boys and girls. A boyfriend may not go with his girlfriend but he may go with his friends. The girl will go with her friends. For me, youngsters above 18 are a strong audience.
Ques: So, would you say that those who call such films vulgar are hypocrites?
Milap: Each person's prerogative is different. The thing which I find vulgar, others may not and vice-versa. I have a family which includes my younger brothers, sister, wife, mother and father. They are my sounding board. If I can narrate any joke to my mother and she doesn't find it offensive then I can use it in the film. If my wife says this is too much, I don't put it in the film. For me, they are my barometer. There are people who watch and like American Pie and when it comes in Hindi they don't like it. Unfortunately, we have a culture of looking down at our own national language. This is the land of Dada Kondke. He made blockbusters doing this. People went to theatres to watch it and they loved it. It is only not fashionable to not watch these films or fashionable to say that I don't watch it. All of them want to go and watch. Jab sikka hilta hai, everyone watches it.
Ques: Riteish Deshmukh is upset at his name being used for promotions of Mastizaade. What went wrong?
Milap: I don't want to comment.
Ques: But why? Have you spoken to him yet?
Milap: I don't want to comment. Please respect that. (Read: Riteish Deshmukh upset with 'Mastizaade' makers)
Ques: Alright. Tell us, how was it working with Sunny Leone?
Milap: Sunny Leone is crazy. She is child-like in real life. She has a double role in the film, one where she is sexy and other one where she is funny. She worked very hard in the film. Going back and forth in both roles was tough for her.
Ques: When will we see an A-list actress acting in adult comedies? (Mastizaade, an adult comedy: Sunny Leone)
Milap: Sunny Leone is an A-lister. An actress who can give me an opening of Rs 9 crore on Day One is A-list enough for me.
📣 The Indian Express is now on Telegram. Click here to join our channel (@indianexpress) and stay updated with the latest headlines
For all the latest Entertainment News, download Indian Express App.