Written by
Samarpita Das
| New Delhi |
Updated: March 11, 2017 6:13:20 pm
It has become a trend for celebrities in general, to come up with inspiring and wittiest quotes that is worth a lot of shares on social media, but very few actually get up and do something about it. Model-turned-actor Evelyn Sharma decided to take the other road of activity. She joined some prominent women leaders from different fields in an initiative to build homes for underprivileged women.
The Yeh Jawaani Hai Deewani actor drove down to the little city of Karjat adjoining the Sahyadri Western Ghats near the banks of river Ulhas in Maharashtra, to participate in a house building activity arranged under the campaign 'Women Build India' by the Habitat for Humanity Organisation. She is one of the ambassadors of the project for the underprivileged.
"It is encouraging to see how the Government of India is addressing these needs through various campaigns. As women leaders from different fields, we must play a part. This was one of the best days of my life," said the actor.
More from the world of Entertainment:
See pictures of Evelyn Sharma helping out on Women's Day :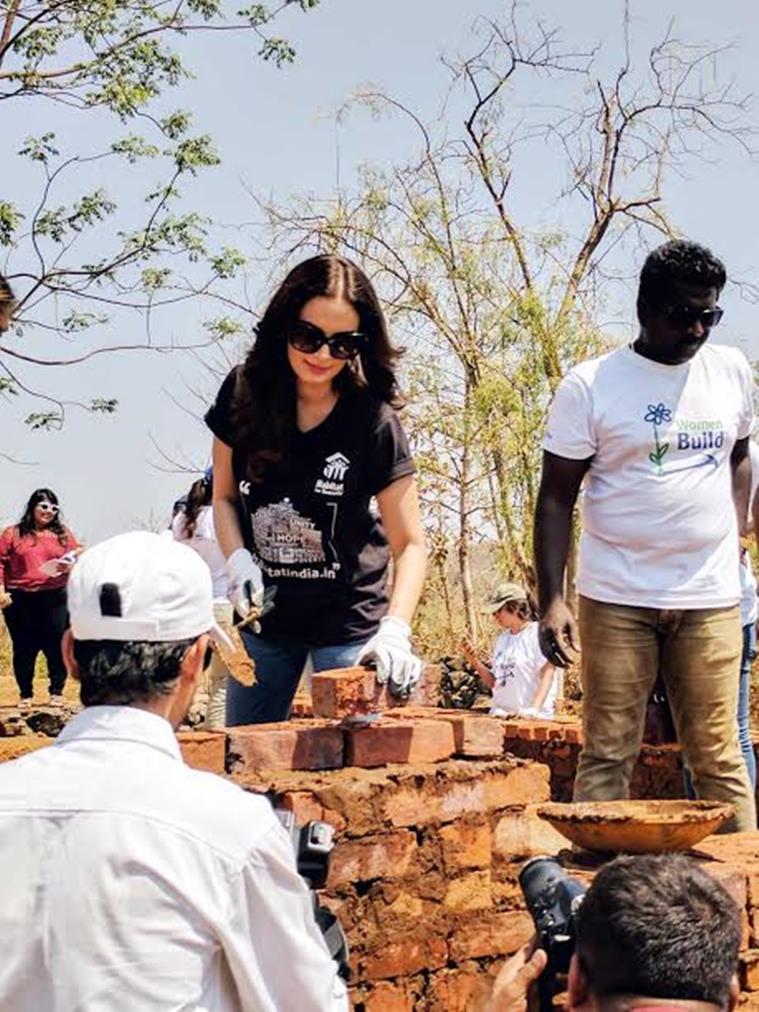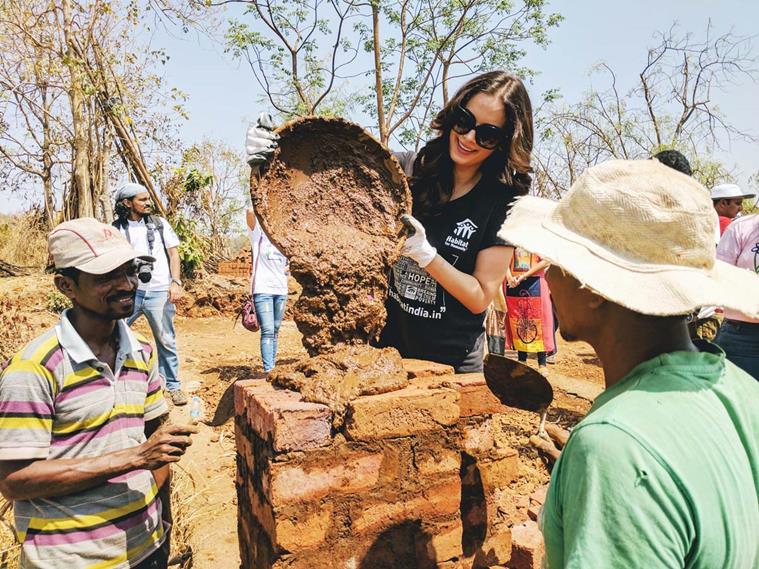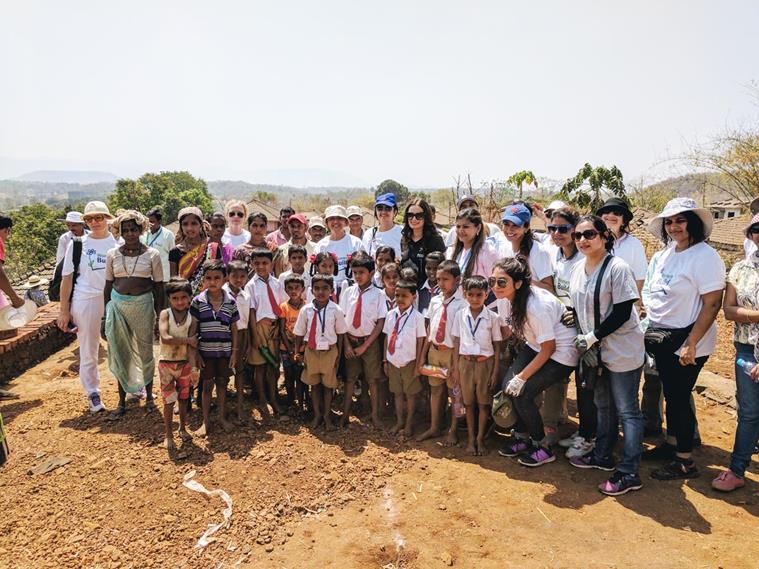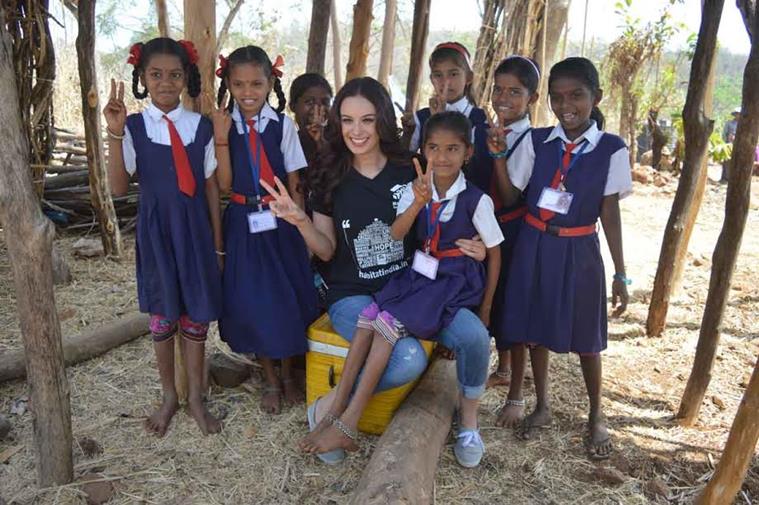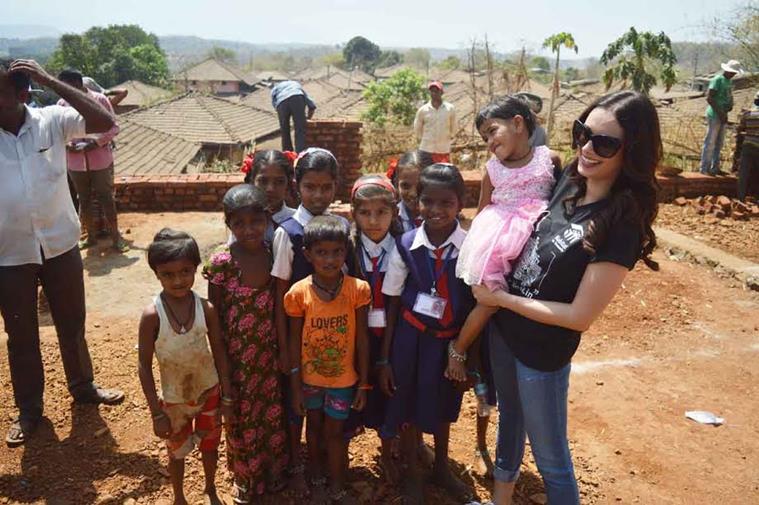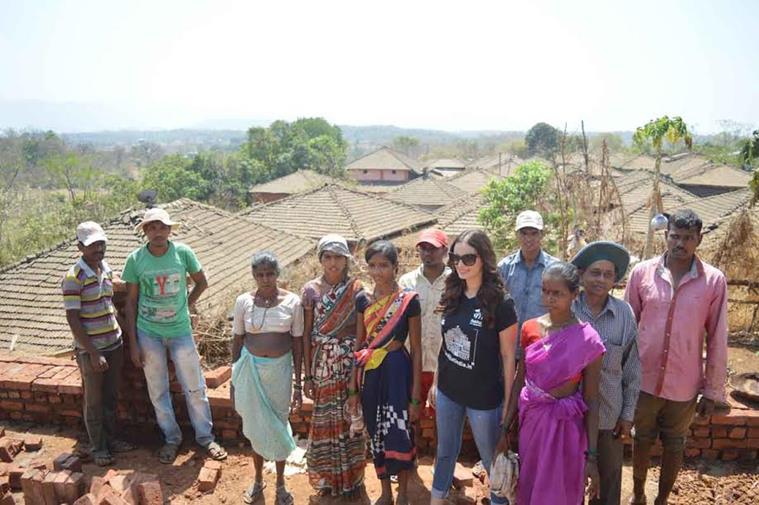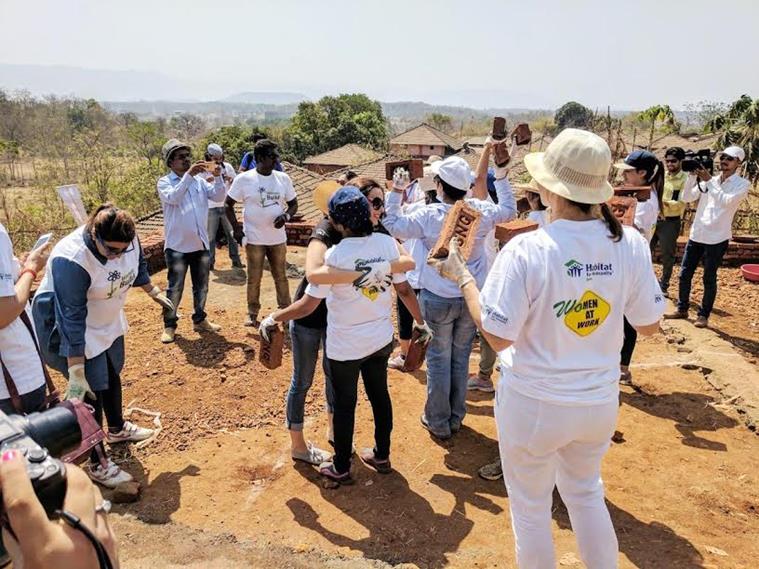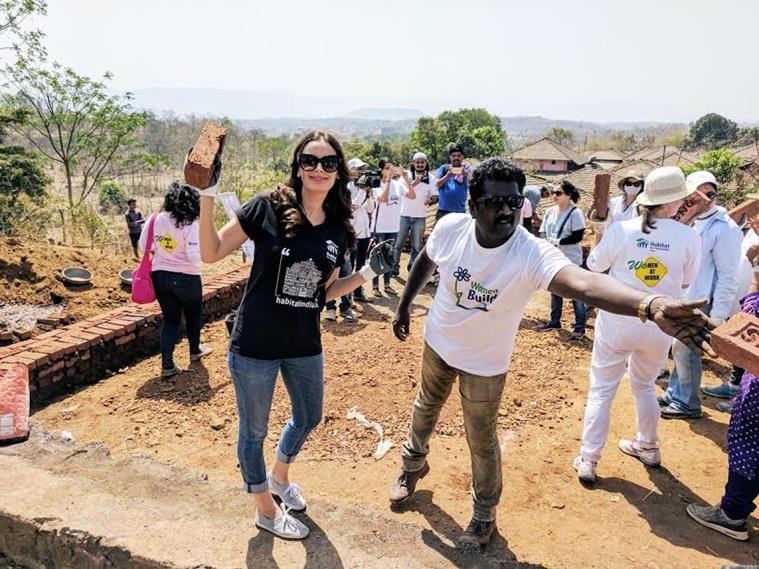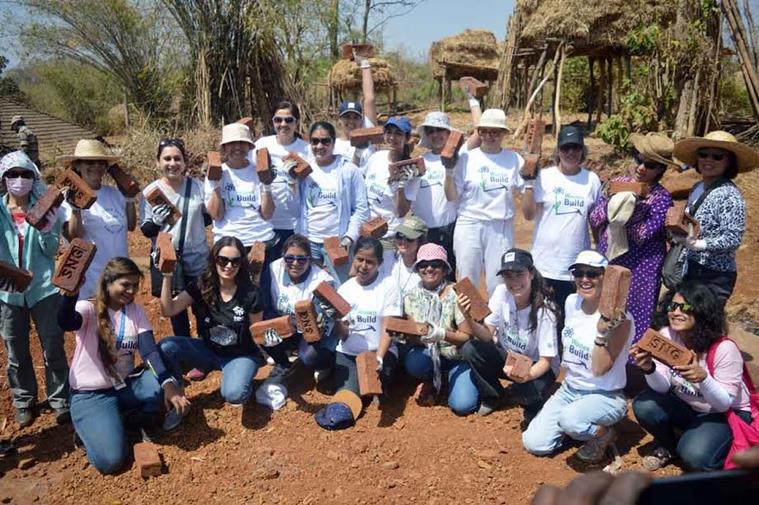 During an interaction with one of the underprivileged woman, Changuna Sarai, she expressed her joy to the media. Changuna Sarai and her husband are agricultural labourers who dwelled in tough circumstances trying to make their ends meet while raising three daughters.
Also read: Phillauri song Dum Dum: Diljit Dosanjh's reprised version will leave you yearning for your love, watch video
"My husband, my daughters and myself; we live with our extended family. We are ten members in all and have been living in an extremely small house. Our condition has affected the education of my daughters. The new house is a dream come true for our family. Now we won't have to worry about a roof over our daughters heads." said Changuna Sarai.
📣 The Indian Express is now on Telegram. Click here to join our channel (@indianexpress) and stay updated with the latest headlines
For all the latest Entertainment News, download Indian Express App.