Written by
Samarpita Das
| New Delhi |
Updated: August 15, 2016 7:30:21 am
Koi bhi desh perfect nahi hota usse perfect banana padta hai. This was one of the famous lines of R Madhavan in Rang De Basanti and the same can be said in terms of Bollywood films.
Many may complain that Bollywood films are all about a girl and a boy falling in love, they dance, fight a couple of villains and then living happily ever after, but thanks to a few good releases, the industry has given you much to look forward to.
Although we do not specifically need an Independence Day or Republic Day to watch these fictional and films based on real-life events, they have a special meaning when you watch them on these special days. Here is a look back at these special movies.
Airlift
When Saddam Hussein invaded Kuwait in 1190, nearly 1,70,000 lives of Indians were in grave danger. As they struggled to survive in a war zone, a few good men rose to the occasion. Airlift is a fictionalised account of how Ranjit Katyal (Akshay Kumar) engineered an escape and facilitated the airlift of all the Indians back home.
This was one of the largest civilian evacuations in the world and although the film had several flaws, Airlift brought out the actor in superstar Akshay Kumar. He is a hero who feels pain, and cries on his wife's shoulders when he feels helpless.
Even in the action scenes he does not play the hero but reacts realistically when he's beaten up.
Lakshya
Amidst films like Dhoom, Veer Zaara and Yuva came Hrithik Roshan-starrer film Lakshya that spoke about the coming of age and gave millennial kids many goals for life. Lakshya may not have been a great commercial success despite that it ended up becoming a benchmark in any society, any profession any given era.
The film captured the massive transformation of a good-for-nothing spoiled brat Karan Shergill to an army officer with an aim to protect his country.
The fire within him sparked when his girlfriend, Romilla Dutta (Preity Zinta) chose to break off her engagement as she couldn't respect him.
Although their love story was quite necessary for the base of the story, it did not become the focal point of the film, which was just a reminder that love life is important but that probably cannot be the only focus in one's life.
Rang De Basanti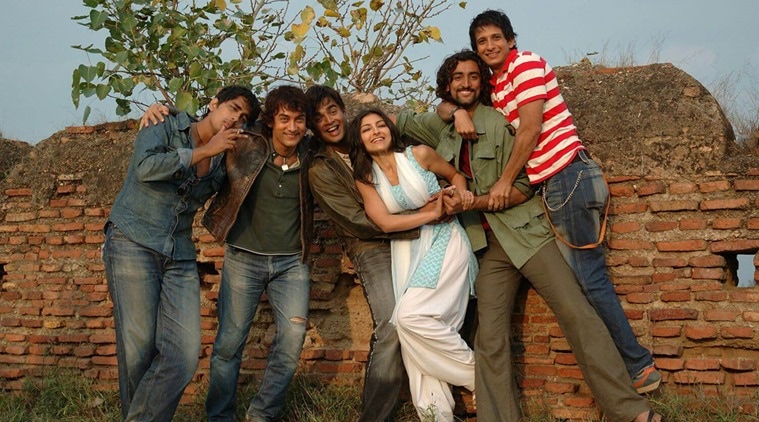 Amidst 'masti-ki-paathshala' and 'khal bali' Rakeysh Omprakash Mehra introduced us to Rang De Basanti a decade ago. The film has completed 10 years but its appeal has not waned. The film gained instant popularity and made the youth aware of the power they possess to change the country. The film was neither a commercial film nor an art film, it was something we have never seen before and each time you watch it, the film will inspire you.
Legend of Bhagat Singh
Legend of Bhagat Singh is probably something for the youth and politicians of today and also those who wish well for the country. Of course, there have been other films that dealt with Bhagat Singh's life but this film reminds you of all the sacrifices, losses and courage the freedom fighters then had faced to achieve 'azadi' from colonial rule.
Ajay Devgn was brilliant in his portrayal and also won a National Award for the film. AR Rahman's music adds to the patriotic fervour.
Swades
Even now, superstar Shah Rukh Khan's Swades and Chak De India are counted as his best films. Mohan Bhargava (Shah Rukh Khan) who works as a project manager at NASA comes to visit Kaveri amma (Kishori Ballal) his caretaker, in an Uttar Pradesh village. He gets to know that Gita (Gayatri Joshi), Mohan's childhood friend, has been taking care of her. He inspires the people of Charanpur to build a small hydroelectric power generation facility for regular electricity supply. Amidst this journey, Gowarikar talks about the caste system, poverty and lack of development in India's villages.
In Chak De India, Shah Rukh Khan was neither Raj nor Rahul (despite being surrounded by 11 women) but a determined coach Kabir Khan. Called a traitor when as a player he publicly shook hands with the Pakistani hockey team captain after losing a goal, he is now out to train the women's hockey team. Sexism and communalism both fall by the wayside as this group of losers prove that determination and perseverance are everything.
Lagaan
Ashutosh Gowarikar made this timeless film 15 years ago but even now if you choose to hit the play button on this film, from you 90 years old grandmother to the restless toddler, everyone will probably come around every time to watch Aamir's team defeat the arrogant Captain Russell.
Cricket is like a religion in India and nothing is better than seeing Bollywood and cricket come together with a touch of patriotism. It was also India's official entry to the Oscars in 2002.
A biopic based on Mary Kom's life, the film tells the story of how the daughter of a rice farmer in Manipur managed to become the five-time world champion in boxing. It's a story of passion, determination and courage. Of course a lot of it is powered by the striking performance by Priyanka Chopra. One can feel her frustration as she throws a chair at the selectors for unfairly rewarding her opponent or when she tells a sports association member, "Kabhi kisi ko itna bhi maat darao ki darr hi khatam ho jaye."  She falters, she falls but she rises again, beating all odds.
Namastey London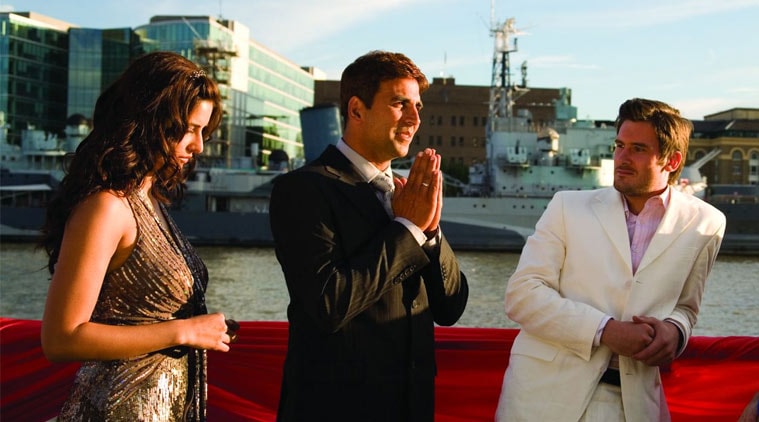 When you're set to watch a typical Bollywood film, there's a tip frequently given to you, leave your brains and logic at home and only then will you be able to enjoy a film. A similar kind of thought lingered when the trailers of Namastey London released on television. The film however told a completely different tale.
Although the story was supposed to focus on the love story between Jasmeet Malhotra and Arjun Ballu Singh, it eventually took a slight turn and broke the concept that Indians are backward. Jasmeet Malhotra, a Punjabi girl raised in London, is determined to not marry an Indian guy. Her father (Rishi Kapoor) is determined that she will marry an Indian. She is forced into marrying Akshay and how he makes her love him and everything Indian forms the crux of the story.
For all the latest Entertainment News, download Indian Express App