Deepika Padukone, you beautiful, beautiful woman. Deepika is on a mission to slay Cannes 2017, one stunning appearance at a time. If Deepika's three amazing appearances on Day one of Cannes Film Festival, May 17, were not enough, she has started the day, May 18, on a sun-kissed note. Dressed in a yellow figure-hugging dress with wide sleeves, the actor looked all set to welcome the morning.
Taking to Instagram, Deepika shared her first look of the day and wrote, "Hello Morning…😊 #Cannes2017 @lorealmakeup @lorealhair." Deepika walked the red carpet in the company of Julianne Moore, Susan Sarandon and Elle Fanning. Dressed in a jewel-toned creation by Marchesa Notte, Deepika looked the international star that she is at her debut at Cannes red carpet.
She walked before the screening of French director Arnaud Desplechin's "Les Fantomes d'Ismael".
Deepika, who has an impressive filmography in Indian cinema with titles like "Bajirao Mastani" and "Piku", won her claim to fame in the international world with "xXx: Return of Xander Cage" earlier this year.
See latest pic of Deepika Padukone's Day 2 at Cannes 2017:
See other pic of Deepika Padukone's at Cannes 2017: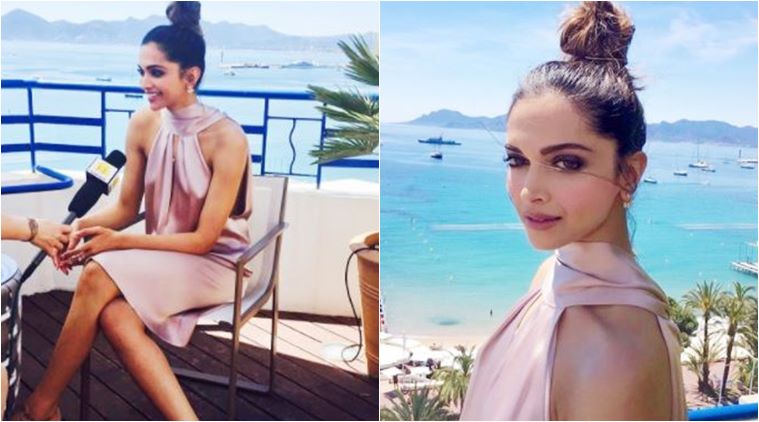 Ahead of her Cannes outing, Deepika had told IANS: "What is the red carpet without having fun? I know there is a lot of focus on the clothes, the hair and the make-up, but from all of that, I think the most important thing is that everyone who walks that red carpet must have fun with all of that and that experience."
Also read Cannes 2017: Deepika Padukone nails her red carpet debut in this spectacular gown. See photos
And she is doing exactly that against the azure blue waters of the French Riviera. She earlier sported a red dress and a Galvan London ensemble for a photocall.