Aamir Khan and his upcoming film Dangal is hitting the headlines for all the right reasons. Dangal is a biopic and Aamir will be playing wrestler Mahavir Singh Phogat. As per the latest updates, real Mahavir Singh Phogat's eldest daughter, Geeta Phogat is soon to get married and Aamir is an important part of the festivities.
Watch | Aamir Khan Starrer Dangal's Trailer Launched: First Impressions
Geeta is the eldest daughter of Mahavir Singh Phogat and is an international wrestling champion. The wedding is taking place on November 20 in Geeta's village, Balali, in Haryana and Aamir Khan will be present at the wedding.
Not only this, our sources informed us that Aamir has a very emotional gift for Geeta. He wants to gift Geeta her wedding clothes.
Post shooting and spending much time with Mahavir Singh Phogat and his family, Aamir and the whole Dangal cast is extremely close to them. Aamir, in the film, is playing 'hanikarak babu' of Geeta and Babita and has also got attached to real Geeta and Babita.
"It's going to be a traditional wedding, where Aamir will also be from the girl's side. He is constantly in touch with Mahavir Singh Phogat, looking into all the wedding preparations and making sure everything is in place," informed sources.
See a few pics of Dangal star Aamir Khan with Mahavir Singh Phogat and her daughters Geeta Phogat and Babita Phogat: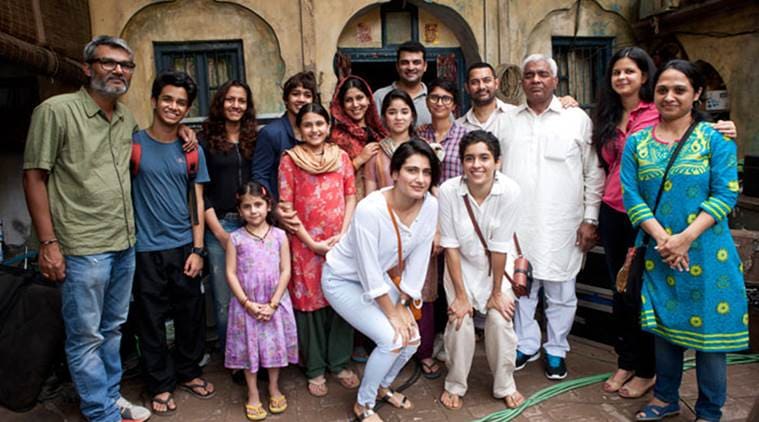 Aamir Khan's spokesperson confirms the news and adds, "The wedding clothes are something a father usually gets for his daughter and Aamir wants to do the same for Geeta."
Oh! That is really emotional!