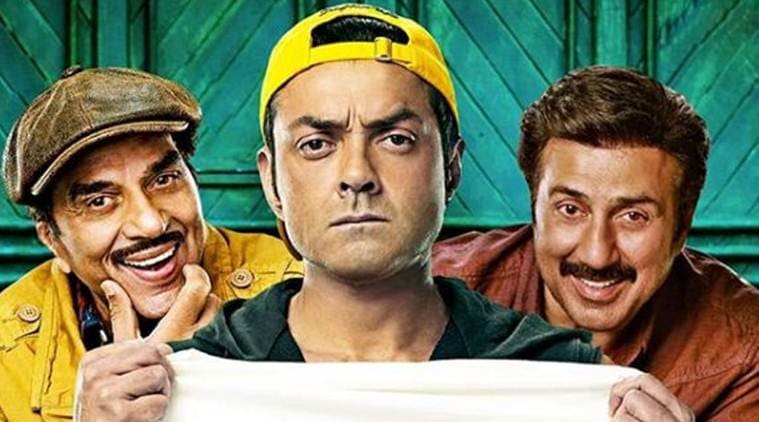 Yamla Pagla Deewana Phir Se box office day 4: Yamla Pagla Deewana Phir Se failed to deliver.
Yamla Pagla Deewana Phir Se has failed to perform well at the box office. The film, which stars Dharmendra, Sunny Deol and Bobby Deol, has not been able to strike a chord with the audience and has failed to deliver the promised laughter. The Navniat Singh directorial lags way behind its box office rival Stree, starring Rajkummar Rao and Shraddha Kapoor in the lead role.
Now, it is to be seen if the film benefits from a festive beginning to its second week. With Janmashtami holiday, the film has chances to improve its box office performance but it seems unlikely as the word of mouth is extremely strong for Stree in comparison to YPDPS.
Also read | Yamla Pagla Deewana Phir Se review
The Indian Express critic wrote in her review, "Talk of exhausted stereotypes, and there's your YPD 3. In this installment, taglined 'Phir Se', even the half-hearted guffaws, which we managed in the first two, have dried up. The jokes are so lame that they are practically invisible." She ended her review stating that "everyone on screen time passes their time while wasting ours."
For all the latest Entertainment News, download Indian Express App