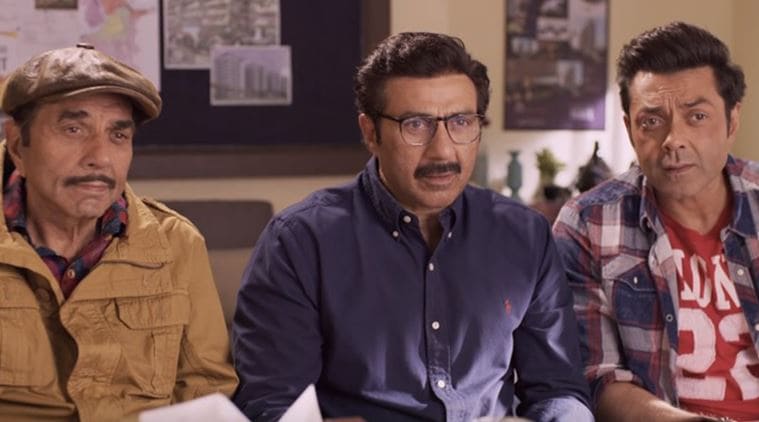 Yamla Pagla Deewana Phir Se box office collection Day 8: Sunny Deol film continues to struggle.
Starring Dharmendra, Sunny Deol and Bobby Deol, Yamla Pagla Deewana Phir Se is a rare debacle of a film that could not attract audiences despite having multiple stars. The sequel to Yamla Pagla Deewana 2, Navaniat Singh directorial Yamla Pagla Deewana: Phir Se also stars Kriti Kharbanda.
According to Bollywood Hungama, the film has earned Rs 9.42 crore so far. This is a tiny amount, particularly considering the supposed underdog, Stree, which released alongside it, has accumulated over Rs 60 crore.
The Indian Express film critic Shubhra Gupta gave the film a zero star. She concluded her review by saying, "The tired schtick of 'dhai kilo ka haath' becomes 'paanch kilo' when the dialogue shifts to Dharmendra. He plays a pesky tenant, always in the company of two ghostly women. Or should I say ghastly? The house is owned by Pooran and Kaala (Sunny and Bobby respectively): the former is an Ayurveda vaid, a whiz who can cure all ailments, including a girl who cannot see, just by looking at them; the latter is a bumbler. That's his only job. Sinha shows up as a stentorian judge. He bellows. A priceless Ayurveda formula is up for grabs, and the cast mills about, one half trying to grab it, the other trying to retrieve it."
For all the latest Entertainment News, download Indian Express App