Salman Khan starrer Bharat has already earned Rs 167.60 crore in the first seven days and the film shows no signs of slowing down at the box office. The film released on Eid and has delivered on the fans' expectations and the numbers it is registering at the box office are proof of the same. The film also stars Katrina Kaif and Sunil Grover in pivotal roles.
Film trade analyst Taran Adarsh recently shared on Twitter, "#Bharat is steady on Day 7… Should cross ₹ 175 cr today [Day 8]… Wed 42.30 cr, Thu 31 cr, Fri 22.20 cr, Sat 26.70 cr, Sun 27.90 cr, Mon 9.20 cr, Tue 8.30 cr. Total: ₹ 167.60 cr. India biz."
Adarsh mentioned that the film will cross Rs 175 crore on Day 8.
The film opened to a whopping figure of Rs 42.30 crore and even though the figures dropped in the subsequent days, it can be easily said that the audience is still enjoying the Ali Abbas Zafar directorial.
Bharat is Salman Khan and Ali Abbas Zafar's third collaboration. The two had earlier worked on Sultan and Tiger Zinda Hai, both of which proved to be massive successes.
Live Blog
Follow all the latest updates about Salman Khan's Bharat.
Salman Khan shares audience's reaction to Bharat
Anil Kapoor congratulates Disha Patani on Bharat's success
While wishing Disha Patani on her birthday, Anil Kapoor wrote on Twitter, "Happy Birthday, @DishPatani! I'm so impressed with your dedication to work & your commitment to fitness! You even refused chanas & peanuts on sets, even though we were working so late! 👏👏
Congratulations on Bharat's success! You deserve that and more!"
Sunil Grover: A film like Bharat is not made every day
In an interview with indianexpress.com, Sunil Grover said, "A film like Bharat is made in a huge magnitude with an intention to reach everyone. People feel commercial films are easier but it is so much more challenging. You need to make everyone interested in it at the same time, and also have an aspirational value. This is a beautiful story set in different eras with different looks and location. It will also keep you emotionally involved. Bharat is a film that is not made every day and I am fortunate I could be a part of it."
Also read | Sunil Grover: A film like Bharat is not made every day
Bharat meets families who migrated during India-Pakistan partition
Reasons to watch Salman Khan's Bharat
'I do the kind of movies I do because I loved the scripts'
Salman Khan, while talking about Bharat's success said he is indifferent to how film critics react to his film. When asked what did he make of the positive reviews that Bajrangi Bhaijaan, Sultan and Tiger Zinda Hai earned, Salman Khan said, "I get scared that why did they give (those star ratings) because their thinking never matches with the audience. Then I wonder 'oh what if this doesn't do well'. But the reason I do the kind of movies I do is because I loved the scripts."
Also read | Salman Khan: I get scared when critics like my film
Salman Khan on Bharat's success
"My validation comes from the box office collections. That means people have liked or not liked a film. It doesn't make a difference if someone has given it so many stars (rating), no stars or ridiculed the film. Which happens. It's their bread and butter. God bless them, give them two more bread," Salman Khan said in a group interview on the account of Bharat's domestic box office performance.
Watch: Bharat's Public Verdict
Bharat: Our verdict
From the tumultuous scenes of bloodshed of the Partition, and the sundering of Bharat's family in Lahore, to their arrival in a Delhi refugee camp, in search of a future, Bharat is sure-footed. After the half-way point, it meanders.
Also Read | Bharat movie review: More miss than hit
Salman Khan and Katrina Kaif at Bharat's special screening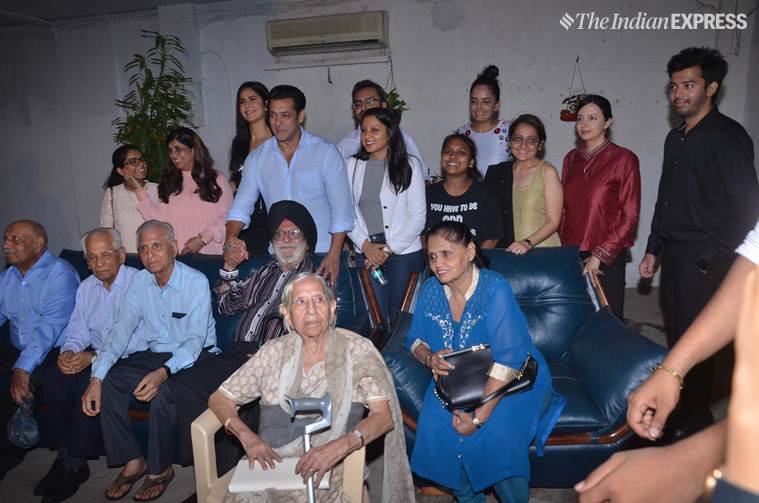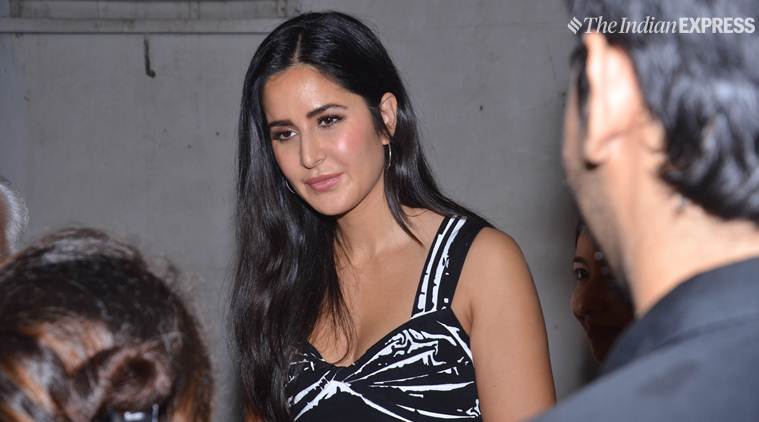 Salman Khan and Katrina Kaif met people who witnessed India-Pakistan partition post the release of their film Bharat and hosted a special screening for them at the Mehboob Studios. (Photos: Varinder Chawla)
Bharat early estimates
On Thursday, due to India vs New Zealand cricket match, Bharat might see a dip in its box office collection.
Bharat's UK box office collection
On its day 7, Bharat earned Rs 32.25 lakhs in UK. "#BoxOffice: #Bharat Day 7 (Tuesday) U.K box office - 46,504 USD [Rs. 32.25 lacs] from 106 screens," tweeted Bollywood Hungama.
Bharat's box office records
Salman Khan's film has broken a few box office records. With a collection of Rs 42.30 on the day of its release, Bharat has become the biggest Bollywood opener of 2019. Also, the Ali Abbas Zafar directorial became his biggest Eid opener till date.
Bharat overseas collection
"#BoxOffice: #Bharat Day 7 (Tuesday) Australia box office - 23,532 USD [Rs. 16.32 lacs] from 59 screens," shared Bollywood Hungama on Twitter.
Bharat's USA box office collection
Bollywood Hungama shared the box office collection of Bharat in USA. "#BoxOffice: #Bharat Day 7 (Tuesday) U.S.A box office - 152,695 USD [Rs. 1.05 crore] from 249 screens."
Salman Khan expresses gratitude
Salman Khan took to Twitter and thanked the journalists for interviewing him for Bharat. "To all the journalists who have interviewed me during #Bharat ... a big thank u to all..." he tweeted.
Salman Khan hosts special screening of Bharat