Baahubali is a bilingual project made in Tamil and Telugu. But the two-part franchise had a far-reaching effect on global audience, all thanks to director SS Rajamouli deciding to dub his magnum opus into Hindi and Malayalam. But, did we ever feel that we were watching its dubbed version? Well, not really. That's because the script translation was spot on, but more than that, the dubbing artists for Baahubali were so close to the characters, that they injected the same emotions and expressions into their voices just like the original actors did including Prabhas, Rana Daggubatti, Anushka Shetty and others. Baahubali: The Beginning and Baahubali: The Conclusion ended up connecting well with the audience across the world and not a place did we feel that the voices did not belong to the cast.
But have you ever given it a thought as to who are these people who preferred to stay behind the curtains, yet leave an impression on Baahubali with their sheer voice? Be it Sivagami's fiery dialogues or Kattappa's helplessness or Prabhas and Rana's clash, every emotion got play with these perfect voices.
We did some research and found out the dubbing artists in the Hindi version. These talented people are as important part of the film as its lead actors.
Baahubali (Prabhas) – Sharad Kelkar
This is definitely the most known face on this list. Television actor Sharad Kelkar is also a popular voice-over and dubbing artist. Before he became the voice of Prabhas, he had given his voice to the Hindi version of Hollywood films like Guardians of the Galaxy, Mad Max: Fury Road, Exodus: Gods and Kings, X-Men: Apocalypse and the latest being Vin Diesel in xXx: Return of Xander Cage. Sharad has in a lot of interview said that he gave the voice test for Baahubali only to meet his favourite director, SS Rajamouli. Also Sharad kept his voice slightly different for both Amarendra and Mahendra. Today, he feels glad to be a part of such an iconic film. Well, his dialogue, "Jab tak tum mere sath ho, mujhe maarne wala paida nahi hua… Mama" still echoes in our ears!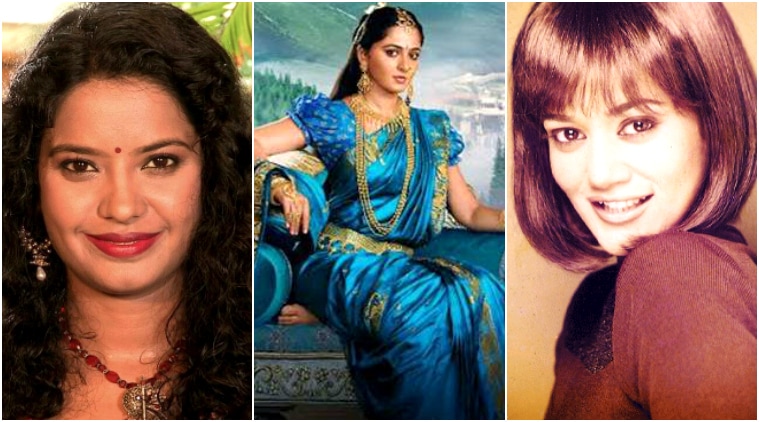 Devasena (Anushka Shetty) – Niti Mathur and Smita Malhotra
Niti's bio on a blog says, "I can modulate depending on the character… Warm and deep, smooth n professional, fun, emotional depending on different moods, nature, characterisation etc (sic)." Seeing the way she has matched the emotions of an old mother Devasena in Baahubali 1 is commendable.
For the second film, the makers roped in another voice – Smita Malhotra, who is also a popular TV actor. Until Baahubali happened, Smita ised to dub for Bollywood female actors of foreign origin including Katrina Kaif, Nargis Fakhri, Elli Avram, Hazel Keech. She has given voice to Sunny Leone in all her films. Smita took up Baahubali as she was excited about varied emotions of Devasena – anger, pain and heartbreak. Considering Devasena was a fiery warrior princess, Smita brought depth in her voice. For the uninitiated, Smita has acted in Parineeta, in Euphoria's music video "Kabhi Aana Tu Meri Gali" and Shubha Mudgal's "Ab Ke Sawan Aise Barse", to name a few.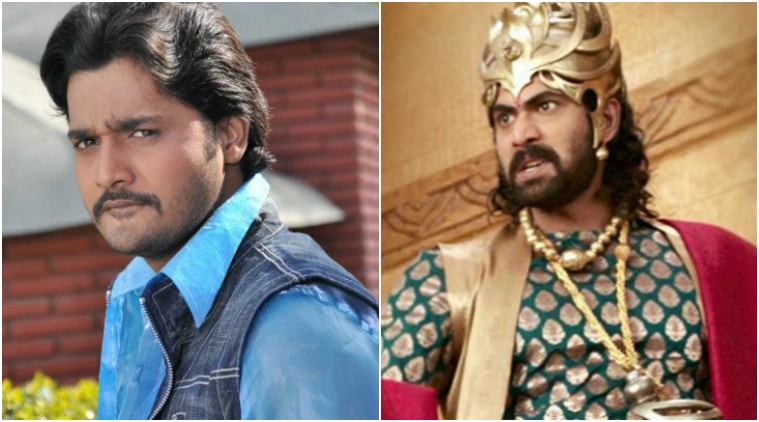 Bhallaladeva (Rana Daggubatti) – Manoj Pandey
Manoj is an actor and a voice-over artist whose work includes Hindi dubs like The Lord of The Rings, The Transporter, The Expandables, Skyfall and Deadpool. His fierce voice surely marched with the villainous role of Rana in Baahubali.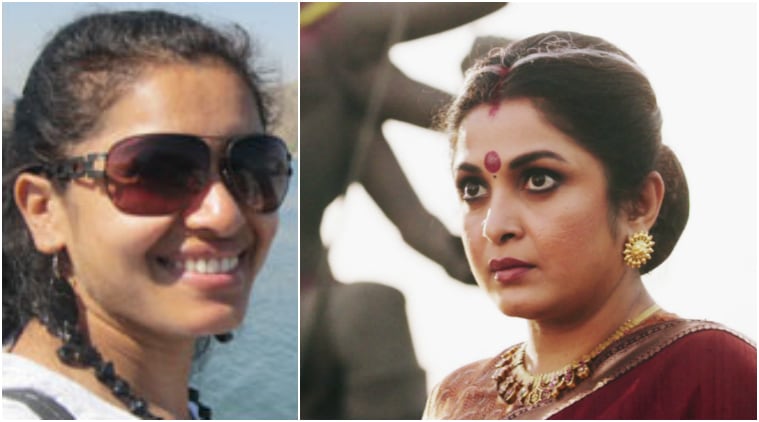 Sivagami (Ramya Krishnan) – Mausam
Born in Surat, but now settled in Mumbai, Mausam has been a part of the dubbing business for years. After doing theater for a long time, she started giving voice-overs in 2002, and then there was no looking back. She has dubbed for films like Himmatwala, Dhol, Sauda and Chahath, apart from several Bhojpuri and Gujarati films. She lent her voice to Kalia in Chhota Bheem. Her powerful voice only added to the strong character of Rajmata Sivagami, played by Ramya.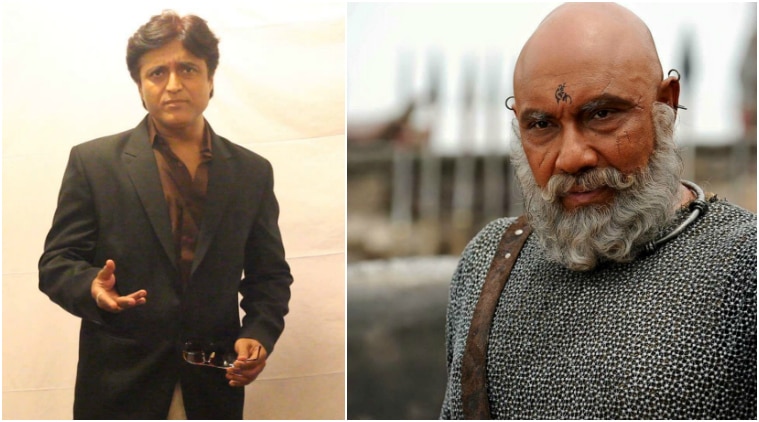 Kattappa (Sathyaraj) – Samay Raj Thakkar
Samay is a veteran in the dubbing scene, having lent his voice to the Hindi dub of a lot of Tamil and Telugu films. Apart from this he has dubbed for the lead actor in Hollywood movies like King Arthur (Clive Owen), Zero Dark Thirty (Jason Clarke), The Dark Knights (Christian Bale) and The Avengers (Mark Ruffalo) to name a few. The way he has modulated his voice for Sathyaraj, from being a skilled warrior who could take down on his enemies to being a loyal slave to the Queen, a father figure for Baahubali and even a guilt stricken helpless man, Samay has given life to Kattappa onscreen.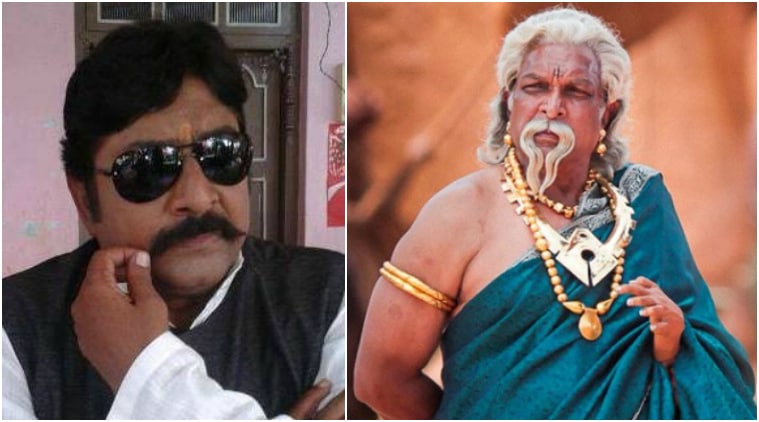 Bijjaladeva (Nassar) – Deepak Sinha
Deepak is also an actor who has worked in films like Zakhmi Aurat, Saransh, Awargi and Maine Gandhi Ko Nahin Mara, apart from several Bhojpuri movies. And when not acting, he gives his voice for dubbing purpose. He made the character of Bijjaladeva as cunning as one could imagine, all thanks to his perfect voice.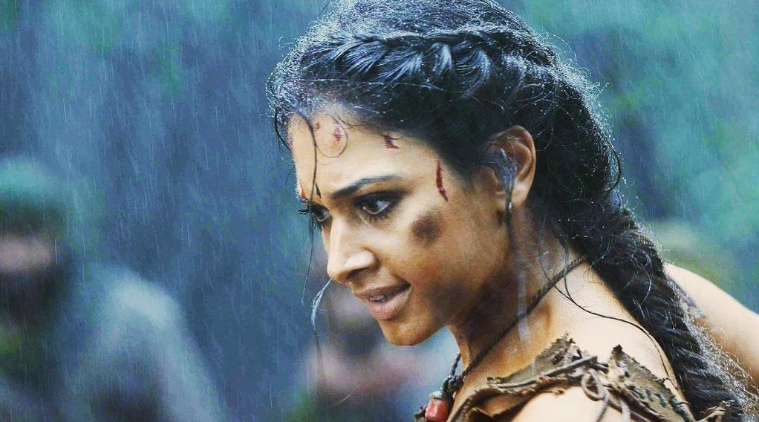 Apart from this, actor Tamannaah Bhatia, who played rebel fighter Avanthika and Mahendra Baahubali's love interest, dubbed for herself even in the Hindi version.
While these dubbing artists did their work and moved on, the actors reaped the major share of credit. The work of this talented lot, however, cannot be ignored.
The Indian Express website has been rated GREEN for its credibility and trustworthiness by Newsguard, a global service that rates news sources for their journalistic standards.