Written by
A. Kameshwari
| New Delhi |
Updated: February 12, 2017 10:33:59 am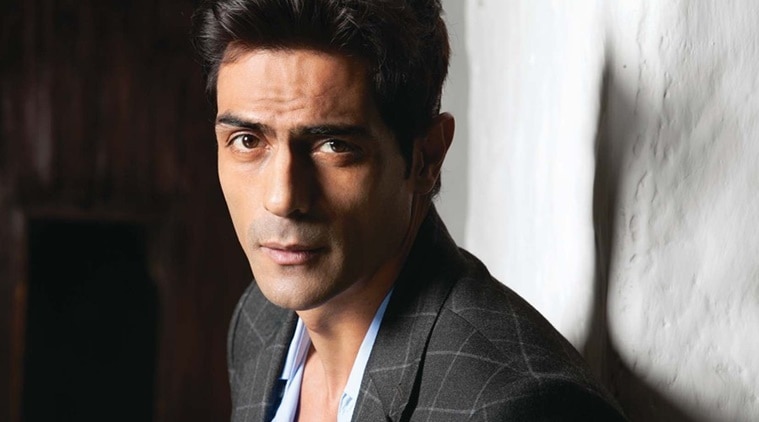 Arjun Rampal was in Delhi for a MMA event.
Arjun Rampal has wrapped up the shoot of his upcoming film, Daddy. The film's teaser and trailer are intriguing and Arjun's resemblance to the character is even more uncanny. In an exclusive conversation with indianexpress.com, Arjun speaks about why the film is titled Daddy, "Arun Gawli is called Daddy by the people. Even I call him Daddy. And someone who comes from a Mafia background, to be given such a name indicates that there is something special about this person. We have usually heard somebody who is an underworld character or belongs to the mafia being called Dada, Bhai and all but when the film releases, you will know there is something special behind it."
The actor, who last appeared in Rock On 2, starring Shraddha Kapoor and Farhan Akhtar, also spoke about how films about underworld or mafia have become a genre rather being a trend. "Each films (Raees or Haseena) stands on its own. I did not know that so many mafia based films were supposed to be released. Yes, I was aware about Raees but Haseena is something new and I am sure Shraddha (Kapoor) would do good."
More from the world of Entertainment:
"Similarly, Sarkar 3 is coming too and I am sure it will be a big comeback hit for Ram Gopal Varma. But having said that I would not say that it is a trend but it in itself is a genre. I have no competition with anybody. The film will come when it has to and do whatever it is supposed to do. We have made our film with all our efforts and have been as true as possible to the subject. So, let's see how it goes," he asserts.
Watch | Arjun Rampal's Daddy trailer
A few days ago there were reports that Arjun is going to join hands with BJP ahead of the elections. However, putting a rest to the reports, he said he is an actor and doesn't have any ambitions of joining politics. "I don't have any associations with BJP. Whatever reports you've read are not true. I am not a politician. I am just standing with the Prime Minister to support his view point on making the system and India clean. But, I do not have any intention to join the politics," Arjun clarifies.
Also read | Arun Gawli didn't want me to portray him as a hero in Daddy: Arjun Rampal 
Arjun was present at the Super Fight League in Delhi. The actor owns a team in the league and calls the sport a kind of destresser. "Sports is kind of destresser in a way. It is something new and different. I have watched MMA closely, and when Bill Dosanjh and Amir Khan brought this to India, they wanted me to associate myself with this. It was a nice opportunity to hold a great team. My intention is to help the sport grow and I believe it has got a huge potential in India. It is a sport which is allowing to open gym across the nation, which will be training woman for free of cost, who in return will be giving training to others who opt for this voluntarily. So, this is fantastic."
For all the latest Entertainment News, download Indian Express App