American media company Vice is set to release An Insignificant Man – a biographical film on Delhi Chief Minister Arvind Kejriwal.
The film will release on November 17, 2017 in India. Directed by Khushboo Ranka and Vina Shukla, An Insignificant Man is a non-fiction political thriller that chronicles the spectacular rise of Arvind Kejriwal from a social activist to a polarizing politician.
The film had been in news recently after it was stalled by the ex-censor board chief, who had asked the filmmakers to get permissions from Prime Minister Narendra Modi and other politicians. Eventually, the Film Certification Appellate Tribunal cleared the film.
Terming it a 'masterpiece', Vice has announced that it will now be partnering with producer Anand Gandhi's Memesys Lab in releasing the film widely in India and abroad. "I first saw 'An Insignificant Man' at the Toronto International Film Festival in 2016, and I came away thinking it was the best documentary about street-level politics since Marshall Curry's 'Street Fight'," Jason Mojica, Executive Producer, Vice Documentary Films, said in a statement.
See "An Insignificant Man", film on Arvind Kejriwal's poster here: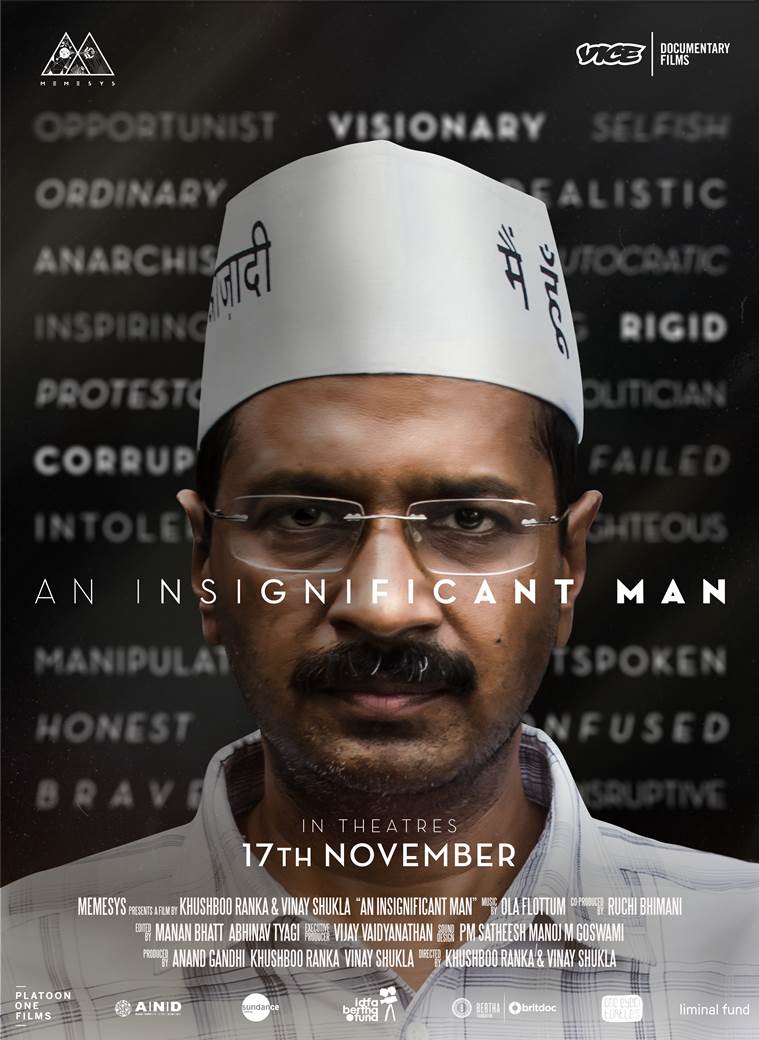 "We're bringing 'An Insignificant Man' to our audience around the world because we think it's a highly relevant film for anyone who sees problems in their own political systems and has the impulse to get personally involved in trying to change things," added Mojica.
The 95 minutes long film has been painstakingly distilled from 400 hours of real behind-the-scenes footage shot through a year. It takes us into the middle of heated arguments, inside jokes, campaign strategies and the true events and ideologies that led to the birth of the newest political party in India – the Aam Aadmi Party (AAP).
For all the latest Entertainment News, download Indian Express App