Written by
Samarpita Das
| New Delhi |
Published: September 3, 2016 8:41:16 am
Simpering and coy or bubbly and effervescent, Bollywood heroines come in all types. However, when it comes to trading the running-around-the-trees routine for some serious action, India and its actresses fight shy. Unlike Hollywood where we have Lara Croft: Tomb Raider or Mad Max: Fury Road or Uma Thurman in Kill Bill, Bollywood actioners with female protagonists have been few and far between.
After Priyanka Chopra in Jai Gangaajal, it took nearly six months for Sonakshi Sinha's Akira to land. If one starts counting the number of times Bollywood actresses were seen in action films, the list would obviously be extremely short as compared to Hollywood films.
First, let's recall the little times when the glamorous women chose to pick up guns and kick butt.
Akira
Akira that released this Friday has as its heroine a girl who chose to learn karate over kathak. According to the reviews, Sonakshi Sinha managed to break bones but not stereotypes in the film. Because women may fight but they are not allowed to do it without comeuppance coming their way.
Jai Gangaajal
Jai Gangaajal is the last film Priyanka Chopra treated us with this year before leaving for the US, to shoot for Quantico. Nearly 13 years ago, Prakash Jha made a film called Gangaajal about powerful criminals in Bihar and corrupt cops. Nothing much had changed since then except, this time, we saw the arrival of Abha Mathur ( Priyanka Chopra) the first female superintendent of Bankipur who turns out to be brave, headstrong and honest.
Gulab Gang
Based on real lives and true incidents, here we meet Rajjo,(Madhuri Dixit Nene) a woman who chose to pick up a few sticks, bamboos and teach other women lessons on how to defend themselves from abusive husbands. Madhuri Dixit, who is famous for her dancing expertise on screen, did not look odd at all when she chose to abandon her 'maar dala' image and do some action.
Mardaani

We knew her as Tina, Rhea, Babli and what not. We saw her nerdy side, cool side and of course her sanskaari Indian side as well. In 2014, with the release of Mardaani, Rani Mukherji appeared as Shivani Shivaji Roy who embarks upon us a goon-catching expedition, backed by a couple of subordinates, who are respectful of her seniority but also josh like old comrades. Leading from the front, she swoops on her catch with a few deft moves, and we start suspending disbelief.
NH 10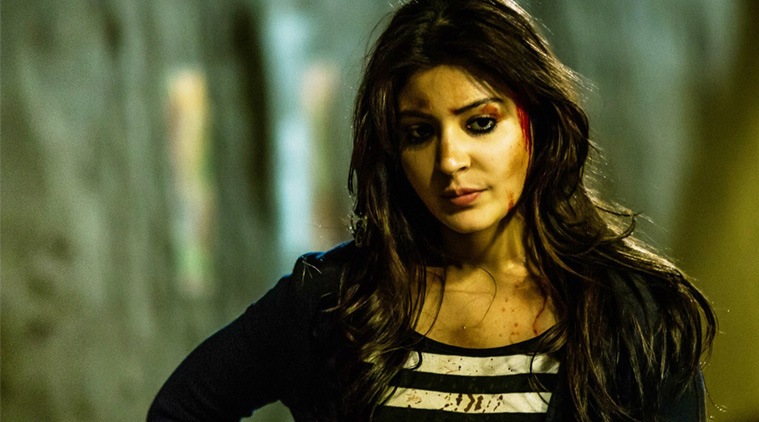 Anushka Sharma is another Bollywood actress who may soon take over Preity Zinta's bubbly image. However, in NH 10, Anushka Sharma takes us on a journey where she is both fleeing and fighting the struggle for space. When Meera (Anushka Sharma) urges her husband (Neil Bhoopalam) to run away from the men who are terrorising them, she is doing what instinctively comes to most of us but when she turns around to face the enemy, we want to cheer. This is a lone woman in a man's world, the kind of world where women are killed before they are born. It is the land of the Khaps, where caste and gender determine whether you will live or die. Or worse, how you will live and die.
Five, that is all the recent movies which have women as their protagonists, women fighting clichés in Bollywood. Maybe the scene will change once we get to see our very own Deepika Padukone doing action in xXx: The Return of Xander Cage opposite Vin Diesel? For, we really do need more women fighting it out for what they believe in.
For all the latest Entertainment News, download Indian Express App