Kajol is brutally honest. She is one such actor who lay things out as is but this has given her some tough time with her husband and actor Ajay Devgn. While Kajol's fans and friends adore her honesty, the situation is not the same with her husband – Ajay. In a recent interview, Kajol confessed how he has to face the repercussions of her unabashed honesty at social gatherings.
In a report by Deccan Chronicle, the actor revealed how Ajay blasts Kajol everyday because of her not-so-diplomatic attitude, which often gets him into trouble. Kajol shared about the cost she has to pay, everyday for her being blunt. She said, "Huge cost. Ajay (Devgn) blasts me every other day. I can't take diplomacy seriously even though it lands my husband in trouble with people in the industry. At parties, he chides me for saying things as is. But believe me, I say things in the nicest of ways with the best of intentions. Fortunately for me, people forgive me a lot. It's difficult to be diplomatic. I'll forget what you lied about." Well, what an honest revelation this is by the VIP 2 actor!
Kajol is known for not mincing her words. She feels blessed as she thinks that despite being 'straight on ones face' people forgive her. When asked about that one thing she hates about Bollywood, she quickly answered, "I hate airport looks. It's idiotic. It's ridiculous to look perfect all the time. I am not walking in heels with perfect lipstick. After long flights, everyone looks like they survived a calamity. It's fine."
She also mentioned that she 'can't allow critics to pressure'. Kajol told to a leading tabloid, "Actors have dehumanised themselves. We hold ourselves to these impossible standards because we've created them. Looking a certain way is an issue we've created. I wear regular stuff, clothes which are comfortable. It's not airport fashion. It's what normal people wear. I can't wear stilettos while travelling. Flats were created for a reason. What is size zero? I don't understand it. I can't allow critics to pressure me."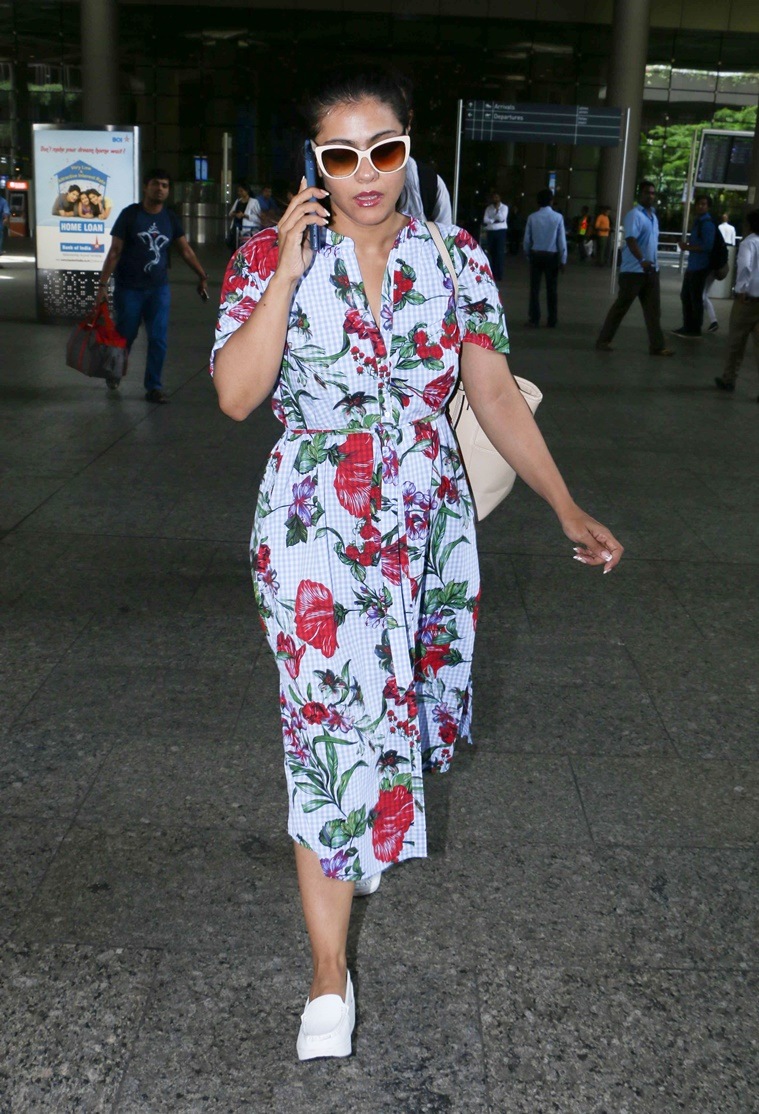 She also added, "I don't take the fashion police seriously. People have accepted me for who I am. On screen, there are requirements, which I understand. But beyond that, we need to draw the line."
Kajol will be seen in Velaiilla Pattadhari 2 next, directed by Soundarya Rajinikanth, and also starring Dhanush. The film also has Amala Paul, Samuthirakani and Saranya Ponvannan playing pivotal roles and will release in Hindi as well, titled VIP 2 – Lalkar. The film's music has been composed by Sean Roldan and is set for a grand release.
On working with Kajol, Dhanush said, "Kajol ma'am is full of energy. Her energy is so infectious that it motivated people to work with the same enthusiasm. She is a very friendly and warm person. We had a great time working with her." Even Kajol has expressed all praises for the actor.