Director Imtiaz Ali talks about his films, love, marriage and the 'Tamasha' that marks them all.
Are you taking a potshot at the audience or at yourself with the tagline of your next film Tamasha ('Why always the same story?')?
People do say that I always make the same film, but in this context, it really means that we have the power to change the story of our lives. Mostly, we lead monotonous lives. The film is trying to say that don't follow a template, break the routine, be unique and write your own story. It's that line by Rumi: "Don't be satisfied with stories, how things have gone with others. Unfold your own myth."
Did the Rumi line inspire Tamasha?
Not really. The working title of the film was 'The Window Seat'. It's that thought that crosses your mind when you are sitting by the window of a train and watching Ratlam go by and you think, what if I get down from this train? What life awaits me there? Outside the window, there is a mythical world where you can be anyone you want. That window seat allows you the chance to drop the story you are living and become a brand new person. So in Tamasha, we have Ranbir (Kapoor) who is caught up in his monotonous life. He goes to an exotic island where he meets a girl Deepika (Padukone) — she is his muse, she makes an artist out of him. She sees him on this island and she's taken in by his wild energy, but once the holiday is over, he returns to his routine which she is not used to.
Your critics say you make the same movie all the time about confused lovers travelling to finding oneself. Is there an Imtiaz Ali template?
See, there's nothing that I do consciously to make all my films similar, but my stories go through my personal interest and translating them on screen is dependent on my personal capacity. Common elements are bound to creep in.
Your films are driven by travel. Did you discover yourself during your travels?
I don't feel interested enough in myself to discover myself. There can't be a final discovery to a person. For me, the greatest thing about a journey is that you can be yourself.
How are your Tamasha characters Ved and Tara unique?
Tara is an eloquent person, she is quick, walks with smaller steps, emotionally agile. Ved is a chalta phirta storyteller — he imagines stories and is always telling them.
Something like the Hollywood film, Big Fish?
Well, he has to be curbed, otherwise he would become like the character in Big Fish. By the way, I love that film.
How is Tamasha a step up for you as a director?
In Tamasha, a lot of things take place. There is free-rolling fun, there is an introspective zone, there is the stage, lights and fury, the songs that the storyteller tells, there is a father-son conflict in a middle class north Indian family, travel… bahut alag alag tarah ke ras hai (there are different strands to the story), which, as a director, I had to bind together. That's a step up for me. Even in music, my brief to AR Rahman was tamasha. I feel that one's most personal feelings end up becoming a tamasha in one's life. For instance, we have a happy Bhangra song in the film, Heer toh badi sad hai where we celebrate pain in a foolish and funny way.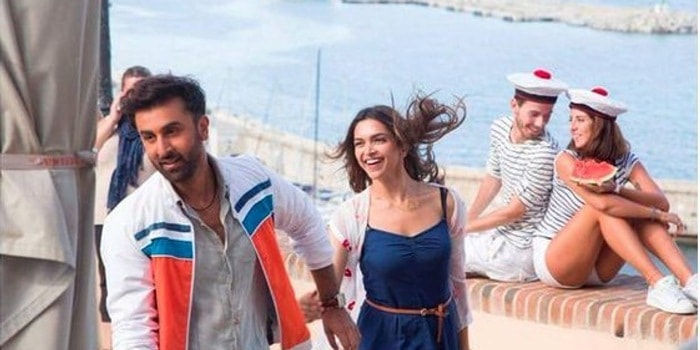 This is the first time you are repeating your lead actors. What do Ranbir and Deepika add to your work?
They are very good actors as well as stars. I feel, as a director, I can do better with them around. There are so many scenes in the film that I've discovered while rehearsing with them. I have actually gone back and written scenes after seeing them perform. I like my actors to be participative in my filmmaking process and they both do that. Ranbir surprises me all the time. He made me feel as if this is the first time we are working together. He's really organic as an actor. Sometimes, you wonder if he's doing anything at all. As for Deepika, I share her happiness that she's now recognised as an actor.
One had heard that you were under tremendous pressure to drop her from Love Aaj Kal and opt for your Jab We Met actor Kareena Kapoor, but you stuck with her and even wrote Veronica's character for her in Cocktail. It was a turning point for her.
Yeah. In that sense, I feel a sense of vindication that I was not wrong about her. She was really good in Love Aaj Kal, but she didn't get the credit. Thankfully, in Cocktail, she got her due. I was really keen that she play Veronica's role because she had been playing shades of Meera in most of her films. Deepika is inherently a shy person but she lets you see her mad self once she gets close to you. I always knew that once she conquers her shyness, she would become a very good actor.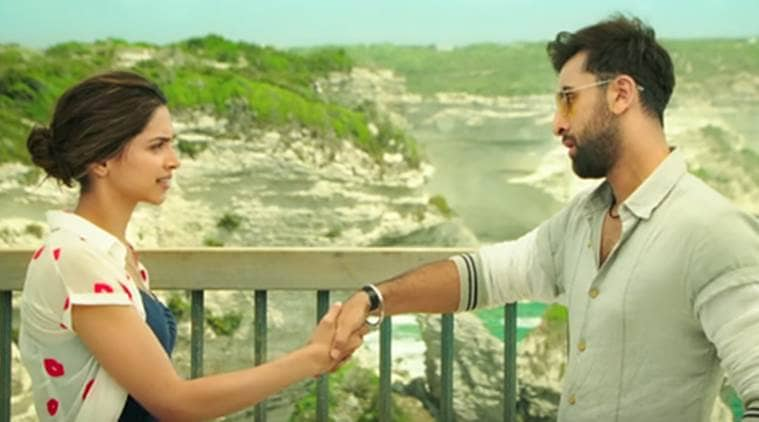 Out of all the characters you have written, who are you closest to? And who do you think is still relevant today?
I think that would be Ved and Tara of Tamasha.
Last time when we met during Highway, you said Veera. Please leave out your latest release.
But the latest is always more relevant! Anyway, then let me say that there is something inarticulate and unresolved about Rockstar's Jordan that I still think about. He is stupid, he doesn't even know his own genius, he just is. Amongst the girls, there's something nice and unforgettable about Aditi of Socha Na Tha. She had some charm, as if she was looking at you with a smile.
Of all the couples in your films, who do you think will make it and who won't?
I can't be sure of any of them. There's a conflict with all of them. Jab We Met's Geet would perhaps be traumatising Aditya. Love Aaj Kal's Meera and Jai were such pros at making up and breaking up that I can't be sure if they are still together. I think mostly the Tamasha guys will make it.
You give a defining statement to your women characters — Socha Na Tha's Aditi said, "Tum itna bhao de kyun rahe ho", Jab We Met's Geet said, "Main apni favourite hoon"; Veera claimed "Main jaisi bhi hoon, aap mein se ek nahin hoon." How do you think up your women characters? Who do you base them on?
I'm fascinated by women. It takes me much less time to think of my women characters than the men. I base them on impressions of people I come across. Like Geet, for instance. I've been in Delhi, I know these Punjabi Bagh girls who talk very fast and tell you everything. They will even discuss their period pain with you and then look at you and say, 'ki itna sab kuch bata diya iska matlab yeh nahin ki tu mujhpe line maare (Just because I have told you so much, don't think you can make a pass at me)'. They are so disarming. Tara can be a girl from an affluent home in Kolkata and Bangalore. These girls are chilled out in their space; they are articulate and sorted and have an innate wisdom.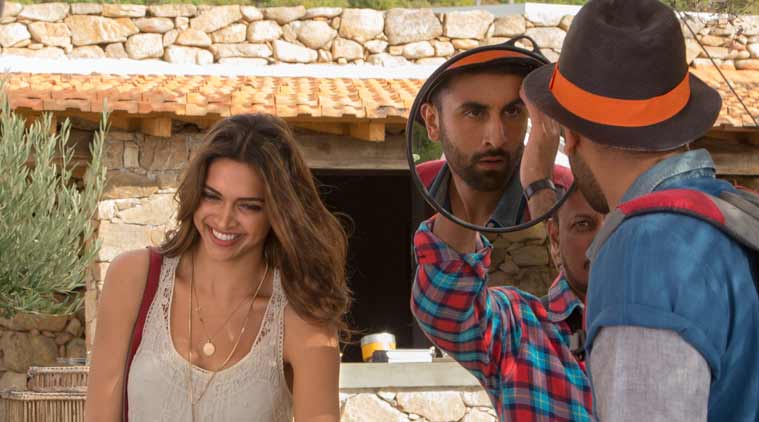 And are all your male characters based on you?
Not deliberately. But I can't help it. I always feel there is no better way to know a person than to see their film. I cringe when I see my film. I feel I've let myself out for the world to see.
So which guy is most like you?
I think mostly Ved is closest to how I am. I mean, he is not as inarticulate and stupid like Jordan. He's not a nice guy like Aditya. He's not as bipolar as Jai yet. He's not as dark and handsome as Highway's Mahabir. He's not as shallow as Socha Na Tha's Viren.
Since you make love stories, I want to know if the definition of love has changed for you over the years?
Oh yes. Millions of times. Initially I would use this word, but now I don't use it anymore. Because I've realised that it signifies a lot of things to a lot of people. For instance, when I'm explaining a scene to an actor and I tell him that you love her, he wouldn't know how to play it so I have to explain what feeling I want that word to evoke. I tell him that you want to be with her or you want to protect her or that you are missing her, etc. Love is a loaded word. It can easily misguide you.
What new definition of love have you attempted in Tamasha?
In this film, love means when someone gets you more than you get yourself. It's about that one person that you just can't bullshit. You can fool the entire world except that person.
Do you believe in love?
Ask me this question without that word. But yes, love is the only guide that can also misguide you. It's the only answer. You can be scared of it but without it, you cannot reach anywhere.
Why is it that your films are so iffy about marriage?
(Pauses) Maybe, because I don't have a clear stand on marriage. When I'm writing these stories, I'm also wondering. As it is, in none of my movies, the couple is married.
Yeah but your girls end up marrying other guys.
Who did that?
Meera in Love Aaj Kal? Even Heer in Rockstar.
Oh yes. It's just like in life, when you meet somebody who makes you question the relationship you are already in. I feel marriage is a social thing. It is not as organic as a feeling between two people. It has to be dealt with in a different way, so my movies seem uncomfortable about marriage. Also, as a writer, I reserve the option to finish the story at a particular point.
And now you are updating the iconic romance of Laila and Majnu?
Yes, I've adapted the story. My brother will be directing it. I've set it in contemporary Kashmir and made Laila and Qais (Majnu's real name) today's characters.
The Indian Express website has been rated GREEN for its credibility and trustworthiness by Newsguard, a global service that rates news sources for their journalistic standards.