Befikre starring Ranveer Singh and Vaani Kapoor will open on cinema screens across India on Friday. The movie is special for a number of reasons. For starters, Aditya Chopra makes his return to direction with this new-age love story. The movie features his blue-eyed boy Ranveer Singh who will be seen in a different avatar, far removed from the historical roles that he has been and will be playing soon. The movie will also see Vaani Kapoor who makes her second Hindi film outing after a forgettable debut. While the buzz seems good enough, let's take a look at how the film stands a day before its release.
Screen numbers
Befikre looks all set to cash in the multiplex arena. In Mumbai, all major multiplexes will be running an average of 11 shows and above per day, which is a huge number that will definitely bring in great numbers at the box office. With the demonetisation effect receding and audience coming out on weekends to watch films, Befikre looks set to have packed shows running for the next three days. While there were reports of Befikre not being screened in single-screen cinemas, the same has turned out to be untrue. The movie will release in more than 2000 screens in India. Also, there is no other big film releasing alongside this YRF offering which is again a big plus.
Given YRF's vast distribution network globally, one can also expect the film to bring in good numbers from the Middle East, Europe, and America. Also helping matters would be the U/A certificate given by the censor board, which means kids and adults can troop in to watch the film.
More from the world of Entertainment:
The Ranveer Singh-Aditya Chopra factor
Which actor doesn't want to be directed by Aditya Chopra? And who can be better than Ranveer Singh from the current generation that the YRF boss could have directed? The Aditya-Ranveer pairing is a culmination of two great minds coming together. It would be exciting to see what new aspects of Ranveer's talent Aditya has been able to tap. We are sure Aditya must have got out something extremely special from Ranveer Singh.
Story
This is something that will make the real difference. YRF has usually played to the gallery by portraying subjects that are close to Indian culture. But Aditya has broken away from the mold and dared to walk into a territory that may seem alien to YRF loyalists. They say fortune favors the brave. Let's wait and see how well Aditya has brought out topicality of this new-age romance and if Indian audience will accept the same.
Songs
The duo Vishal-Shekhar have composed some feet tapping numbers that have managed to remain chartbusters in the run-up to the film's release. The stunning French visuals will only make the song a compelling watch.
Watch: Ude Dil Befikre – Song | Befikre Title Song 
Ranveer-Vaani pairing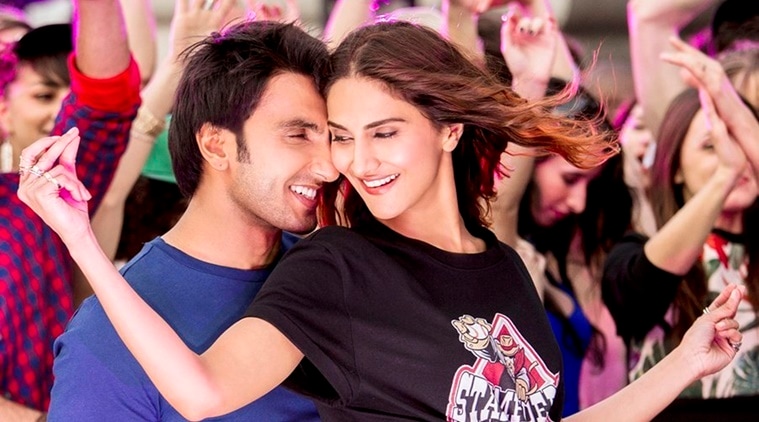 Who doesn't like to see a fresh pair romance onscreen? While we know what Ranveer is capable if onscreen, Vaani is still a newcomer. The film is her best chance to make an impression and will be her litmus test to prove herself as an actress. One will have to wait and see if their chemistry clicks on the screen.
For all the latest Entertainment News, download Indian Express App